Decrease your carbon footprint and help Mother Nature BLOOM!
Spring is a time of rebirth, renewal and getting back to our roots. This Mother's Day, thank Mother Nature for all that she does by reducing your waste and repurposing your BLOOM™ packaging!
Follow the steps below – or watch the video – for a simple, beautiful upcycle activity to share with the Mothers and Mother figures in your life!
---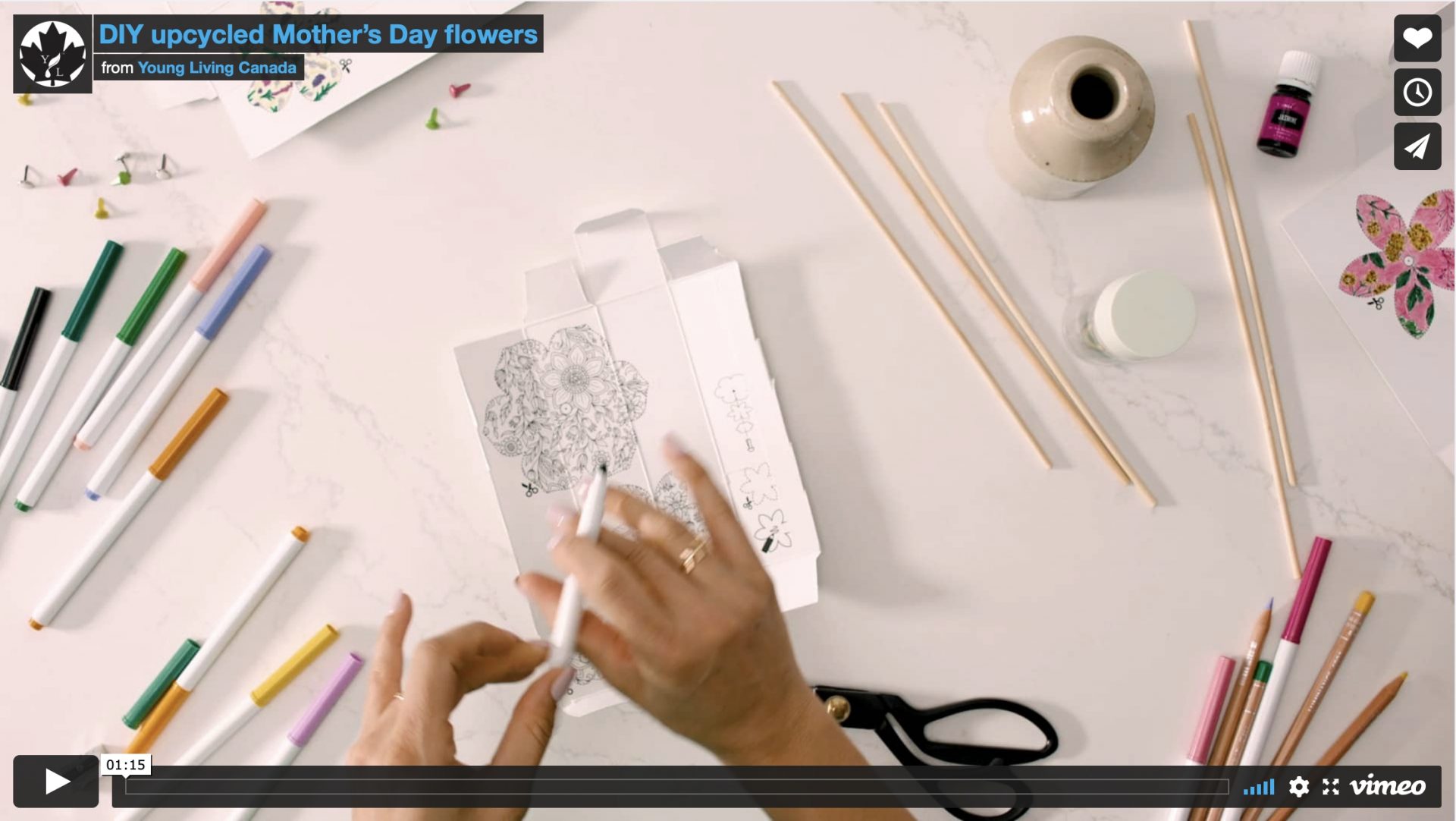 ---
Step 1: Unfold the BLOOM packaging.
Open both the top and bottom flaps!
Step 2: Cut vertically along the edge of the packacking and unfold again.
#YLTip: We find it much easier to cut from bottom to top!
Step 3: Colour the flowers.
Now is the time to get creative!
Step 4: Cut out your designs.
Step 5: Punch a hole in the centre.
We recommend using a single hole punch for this step!
Optional Step 6: Layer your flowers.
Layer from largest to smallest and secure with a paper fastener for a beautiful 3-D effect!
Step 7: Attach diffuser sticks.
Use double-sided tape to attach diffuser sticks to your flowers! To take this one step further, add a few drops of your favourite oil to the empty BLOOM bottle and use as an upcycled diffuser!
What is your favourite Young Living product to upcycle? Let us know in the comments! 
This post is also available in: French