It's easy to follow the crowd once a new year rolls around, making lofty goals that will fade away after a couple of weeks—but you're different. You go with your flow, mindfully making small adjustments that create lasting change that will leave you looking back with a grateful heart. Keep walking the walk with and showing others the way to conscious living with tips and DIYs designed to help you begin every day with a mindful mindset.
---
1. Manifest with Lime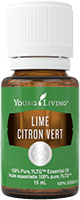 That alarm goes off and your frantic fingers struggle to find the snooze button before you're totally woken up. We get it—not everyone is a morning person, and that's okay! Even if you're not an early riser, learning to have a mindful morning can set the tone for the rest of the day. So, whenever that snooze button has finally lost its appeal, crawl out of bed and add a few drops of Lime essential oil to your diffuser. As this citrusy scent fills the air, take a few long deep breaths and feel your senses begin to tingle as they awaken from a long night's sleep.
Close your eyes and repeat the following mantra to yourself:
I am grateful for a deep night's sleep and I am ready to savour every moment of my day.
This simple task can take less than a minute to complete, but as the scent of lime continues to fill the room, you'll be reminded throughout the day of the promise you made to yourself right from the get-go—to treat this day as something special. So enjoy that cup of tea, blast a new song during your morning commute and take the time to notice the little moments that make a difference.
2. Relax those muscles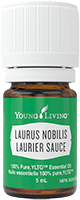 Another year around the sun, another year for our bodies to get a little, well, tired out. After 365 days of hard work, your muscles may need a little helping finding their way back to a state of rest. Known for helping to relieve joint and muscle pain, Laurus Nobilis has an herbal aroma, and can be diluted and gently massaged into your muscles as a natural way to promote relaxation. Do this every night before bed and start to notice how your muscles tend to ache a little less as you get moving in the morning.
3. Get your greens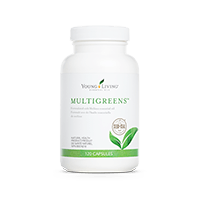 One of the most popular New Year's resolutions usually has something to do with eating healthier, but let's be honest, changing that habit can take a lot of work. There's the planning, the shopping, the prepping, and while eating better does make a huge difference, most people find themselves having to cut corners due to time constraints—and that's okay! You've got a lot on your plate (pun intended), so starting small with manageable changes will make all the difference. If you've been looking to up your daily nutrition intake without doing a total diet revamp, try our MultiGreens capsules! With a blend of bee pollen and leafy greens, you can meet those nutrition goals without feeling overwhelmed.
4. Journal toward clarity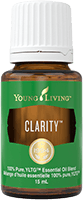 It's a new year and 2021 left us with a lot to unpack. Through all the moments of confusion, it was the moments of joy that kept us going. Doing a deep dive into this past year will help you plan for the next and gain gratitude for another year around the sun. Grab a pen and paper and apply a few drops of Clarity essential oil blend to your palms. Rub them together and then breathe deeply, letting this calming aroma clear your mind and set the stage for an intense and healing journaling session.
Answer the following questions in as much detail as you can and soak up this time to reflect and dive inward:
Who was there for you the most this last year?
What did you learn to let go of and why?
What's something surprising that you accomplished last year?
If you meant to accomplish something last year and didn't, what held you back? How can you go after that goal this year?
What's one memory from last year that you never want to forget?
What are you doing to go after your goals with a conscious mind? Share your tips in the comments!  
Get all the products mentioned in this blog post for free with our January gift with purchase! Click here for details.
This post is also available in: French