Summer is finally here and not only is it the perfect time to slow down and enjoy spending time with family or catch up on reading, it's also time to amp up with all the fun activities and adventures to be had outdoors!
Soaking in the sunny days can feel like utter bliss, but we've got 8 must-haves to enhance your summer plans so you can make the most out of the hottest season of the year!
1) DIY Skin Serum for Sensitive Skin
Being out in the sun too long can be harsh on your skin. Moisturizing is key to maintaining a healthy looking glow, and for those with sensitive skin, a gentle face serum with Helichrysum oil can make all the difference!
Ingredients:
4 Tbsp carrier oil (grapeseed, jojoba, almond, avocado or sunflower oil work great)
10 drops Helichrysum essential oil
Directions:
Combine carrier oil and Helichrysum essential oil and pour into a small storage container. We suggest an amber glass dropper bottle for easy application.
After cleansing and toning face, apply 2-3 drops of serum to face.
Gently massage in to skin.
2) Try the Car Vent Diffuser
Hitting the road for a weekend getaway or cross-country roadtrip? Keep your car fresh and uplift your mood with the Car Vent Diffuser. Clip on to your vehicle's air vent and enjoy! Citrus Fresh oil or Lemon essential oil are bright scents that help keep you alert and fresh on those longer drives.
3) DIY Freshening Spray
Looking for a natural air freshener and linen spray? Try the below recipe and spritz in your car, or any room in your house to brighten and refresh for summer!
Ingredients:
1.5 cups distilled water
6 Tbsp rubbing alcohol
15 drops Lemon essential oil
15 drops Lavender essential oil
Spray bottle (2 cups, 475 ml)
Directions:
Mix essential oils and rubbing alcohol in a glass. Add distilled water.
Pour into spray bottle. Shake well before each use.
4) DIY Root Beer Lip Balm
Say goodbye to sun-chapped lips and pucker up with the sweet scent of an old-fashioned root beer float with this easy lip balm recipe!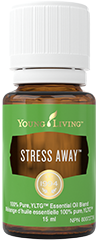 Ingredients:
Directions:
Combine all ingredients except for essential oils into a double boiler and heat until melted.
Remove from heat and let cool slightly. Add drops of Wintergreen and Citrus Fresh. Stir.
Pour the mixture into your lip balm containers and let them set!
5) DIY Exfoliator
It's prime sandal season. Get and keep your feet and heels summer-ready with an easy to make an exfoliating sugar scrub that'll reveal soft, smooth feet!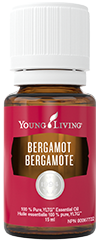 Ingredients:
5 drops Bergamot essential oil
3 drops Lavender essential oil
2 drops Wintergreen essential oil
¾ cup raw sugar
Directions:
In a small bowl, mix V-6 oil with essential oils.
Add mixture to raw sugar in a larger bowl and combine thoroughly. Store in an airtight jar.
Apply in bath with pumice stone or hands to exfoliate.
6) Summer Blends
Let's face it, we can't always get outside as often as we'd like – whether those rainy summer days come blowing in or we're stuck at home or the office working and doing chores. These summertime blends will invite the sunny outdoors in, wherever you are!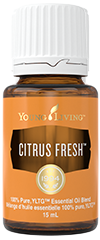 Tropical Delight
4 drops Citrus Fresh
3 drops Stress Away
2 drops Frankincense
Sea Breeze
Summer Revival
3 drops Orange
3 drops Lemongrass
3 drops Wintergreen
7) DIY Cool-down Massage Oil
Sweating from the summer sun? Wintergreen's fresh minty aroma has been popularly used for its cooling properties when applied topically for centuries.
Cooling massage: Add a few drops of Wintergreen to V-6™ Vegetable Oil Complex and use in massage for a tingling sensation that lasts. Apply to the back of your neck and place a cool wet cloth on top for a refreshing experience!
8) DIY Highlights
Want to achieve those radiant sun-kissed highlights in your hair? Try this lightening spray for natural highlights.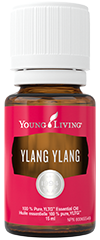 Ingredients: 
1 cup distilled water
15 drops Citrus Fresh
3 drops Frankincense
3 drops Ylang Ylang
Directions:
Add all ingredients into a 12-oz. spray bottle and shake to combine.
To use, shake well and spritz throughout hair when spending time in the sun. Start with a small amount to avoid over-drying hair.
---
Keep Celebrating the Summer with these 7 energizing Essentials.  
What are your favourite DIYs and ways to enjoy summer? Let us know in the comments below!
This post is also available in: French