The competition was outstanding, but in the end there could be only…three! We received such an overwhelming number of delectable entries that the judges decided to pick three finalists and a three-way tie for first place.
First-Place Winners:
Kimberly Swedberg, Einkorn Breakfast Cookies
Christie Egerton, Pasta Primo Perfect in Veggie Sauce
Heidi Ellis, Einkorn Biscuits
Finalists:
Kathleen Campbell, Einkorn-Lemon NingXia Sandwich Cookies
Kari Lewis, Parmesan Basil Farmhouse Crackers
Sara Thomas, Easy Cheesy Breadsticks
All recipes are listed in full below.
The first-place winners will receive $100 in Young Living product credit, an autographed edition of the official Young Living Cookbook, and a commemorative apron!
Thank you to all who participated. Your enthusiasm, passion, and creativity was evident in your superlative recipes. To see more Young Living recipes, check out our cookbook: https://www.youngliving.com/en_US/products/from-our-fields-to-your-table-cookbook.
First-Place Winner Recipes: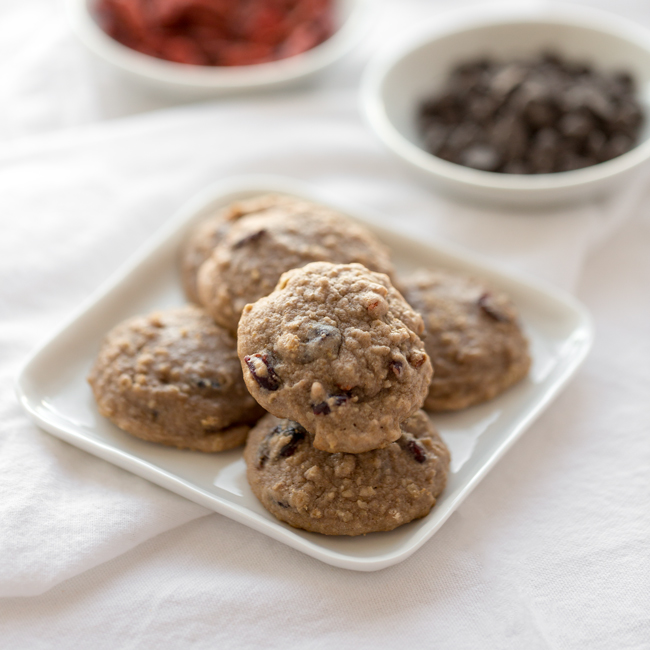 Instructions
Preheat oven to 350°F.
In a large bowl, combine all ingredients, then fold in add-ins. Drop dough by spoonful onto cookie sheet and bake in preheated oven for 10–12 minutes.
Cool cookies and enjoy for a quick on-the-go breakfast. Cookies can be frozen.