The 2015 International Grand Convention will be the biggest and best event in Young Living history—and we can't wait to see you there! We're excited for you to experience everything we have to offer this year, including:
Keynote speakers
New-product launches
Educational workshops
Young Living Expo and Store
Neon Run/Walk: Light the Night with the Foundation Event
Awards Night
Young Living Spa
Kids Essential Oils Camp
Concert featuring country music star Scotty McCreery
To help keep you going strong all week, we're giving you a sneak peek at what to expect when you get to the Gaylord Texan Resort. Use this guide as a tool to plan and prepare for what will be an unforgettable experience!

1. Download the Young Living Events App: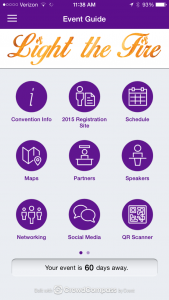 To help you get around and make the most of the convention, we're happy to announce that we've built a dynamic app called Young Living Events! This digital event guide is your source for all you need to know about the 2015 Young Living International Grand Convention. For the first time ever, you'll be able to access our fully interactive app on your Android or Apple mobile device, complete with intuitive maps, workshop surveys, custom schedules, social media engagement, and everything else you need to make this your best convention yet!
Click here to download, search for "Young Living Events" in your app store, or scan this QR code: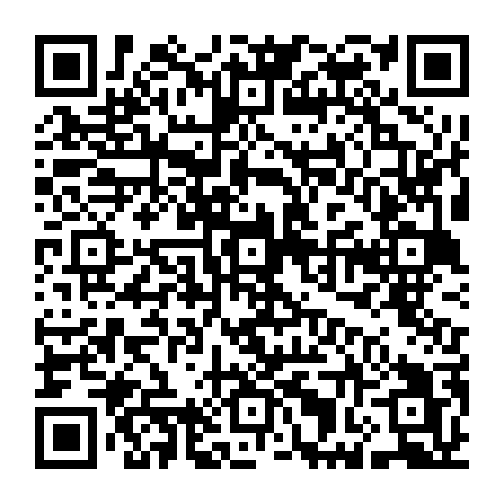 After downloading the app, log in with your convention registration code and either the email or name you used to register. After you've logged in, you'll have access to a world of info about the convention!

 2.

W

hat to Expect at the Product Expo:
This year explore the Young Living lifestyle like never before at the Young Living Product Expo. Featuring exciting new products, established favorites, and Club Red, our lifestyle expo is a one-stop destination for hands-on product training. Dive in and find out how you can share Young Living more passionately and effectively than ever!
Back by popular demand is Club Red, a one-of-a-kind party designed to infuse and refresh your life with our top-selling NingXia Red® products, enhanced with essential oils!
The expo will house the full Young Living experience, with lifestyle categories Healthy Home, Essential Oils, Nutrition, Oola, and many more! You'll also be able to order your favorite products on site at the Young Living Store.

3.

Be

Sure to Bring:
Inner Defense™: Keep your body performing at its best when on the go with this capsule that includes Thieves® essential oil blend.
SleepEssence™: After a long day at the convention, be sure to take SleepEssence to promote a better-rested feeling.
Thieves Spray: The powerful, pocket-sized cleaning spray is perfect for cleaning counters, doorknobs, toilet seats, and other areas during the convention.
Deep Relief™ Roll-On: The relaxing scent and fresh, cooling sensation of Wintergreen essential oil found in Deep Relief makes it a great choice for applying to feet after a long day.
NingXia Nitro™: There's a lot to learn, do, and see, so bring your energy and focus support.
Premium Shaker Bottle: Trust us, you'll want to bring this to use with one of the new products we are launching!
Cowboy boots or dancing shoes: We're in Texas, and American Idol winner Scotty McCreery will be performing in an exclusive concert, so bring your best attire for a Texas two-step.
Water: Hey, it's August in Texas. You can't have enough water.
Running shoes: Stand out with your Neon Run/Walk team with anything that lights up or glows.
What Not to Bring:
Your personal bubble: You're going to be up close and personal with thousands of Young Living members and enthusiasts. Take in every moment and enjoy the camaraderie that comes from such an amazing and unique community.
What are you most excited about for this year's International Grand Convention? Tell us in the comments!