The power to create your best life lies in your habits. For better or for worse, habits make up the fabric of who you are. That's why forming healthy, sustainable habits is the first step toward achieving your goals! Start by taking small, convenient steps each day to ensure your body is nourished and your mind is balanced.
A simple way to ensure everyday wellness – no matter how busy life gets – is to include core supplements and essentials in your routine. Supplements are the building blocks for whole-body wellness that allow you to take a proactive approach to your health – by fortifying and nourishing your body from the inside out.
Want to improve your daily wellness routine but not sure where to start? We've got you covered! Discover the why behind core supplements and other wellness essentials to empower your transformation.
Life 9™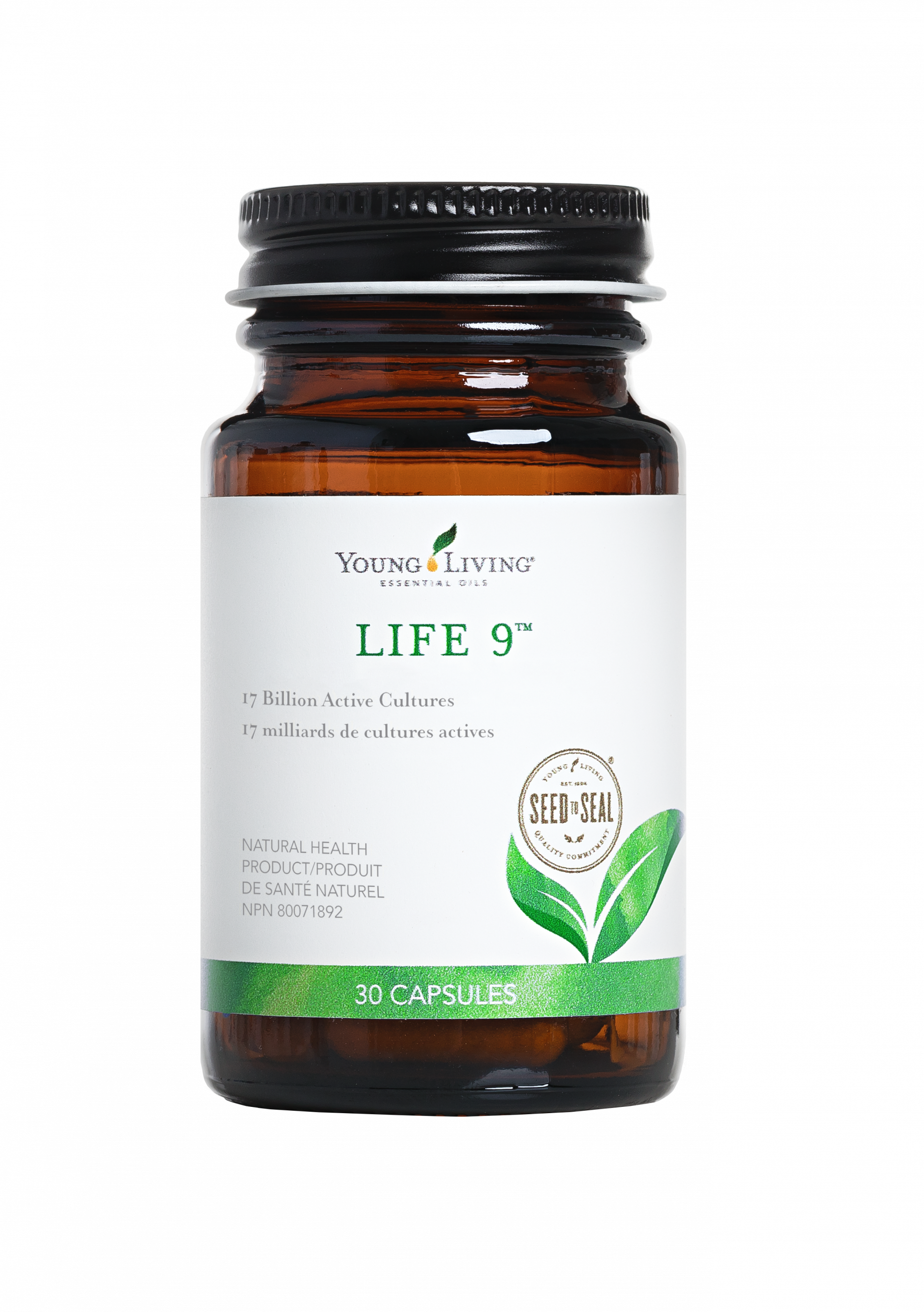 What is Life 9?
Life 9 is a full-spectrum probiotic. It combines 17 billion live cultures from 9 beneficial bacterial strains to support intestinal and gastrointestinal health.
Why Life 9?
Feeling sluggish or run down? Life 9 replenishes healthy gut bacteria and increases the absorption of nutrients. Life 9 promotes healthy intestinal function for overall support of a healthy immune system – boosting energy along the way!
How do I use Life 9?
Take 1 capsule daily, after your evening meal. Take two hours before or after medications.
Master Formula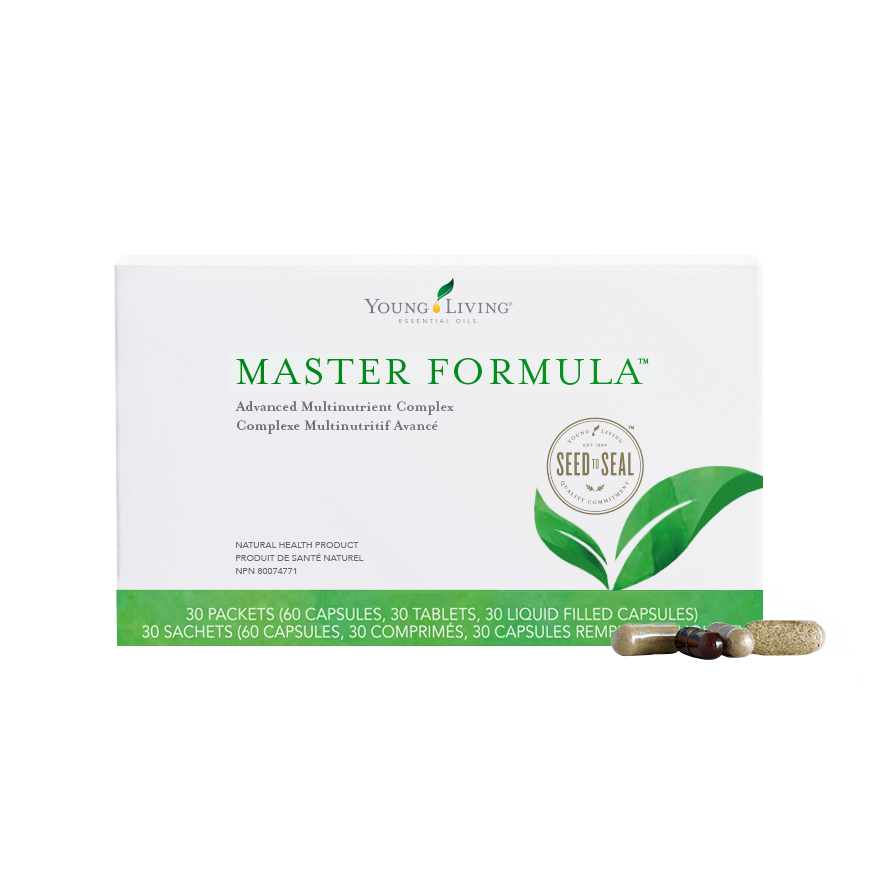 What is Master Formula?
Master Formula is a full spectrum multi-vitamin and mineral complex. Conveniently packaged in individual, daily dose sachets – including 1 phyto-caplet, 1 liquid vitamin capsule and 2 micronized nutrient capsules – that collectively support overall health and well-being. 
Why Master Formula?
Master Formula does it all! It's part of your daily dose of plant-based antioxidants, vitamins and minerals, including high-potency vitamin D3. It supports a healthy immune system, bones, muscles and tissues. It has a positive effect on energy metabolism and electrolyte balance. It protects against free radicals and helps the proper function of red blood cells. It increases absorption of calcium, phosphorous and iron. It helps maintain thyroid gland, liver and cognitive functions – the list goes on!
How do I use Master Formula?
Take 1 sachet daily, with water and food. Take two hours before or after medications.
What is OmegaGize3?
OmegaGize3 is a blend of three core supplements – omega 3 fatty acids, vitamin D-3 and CoQ10 – and a proprietary essential oil blend.
Why OmegaGize3?
OmegaGize3 is a DHA-rich fish oil blend, filled with heart and brain benefits! Omega-3 fatty acids support optimal brain and cognitive function. CoQ10 helps support and maintain cardiovascular health. Vitamin D-3 improves absorption of calcium and supports strong bones and teeth.
How do I use OmegaGize3?
Take 4 capsules each day: 2 in the morning and 2 in the evening.
NingXia Red®

What is NingXia Red?
NingXia Red is a nutrient-rich drink made from a blend of superfoods and essential oils:
NingXia wolfberry puree
Grape seed and pure vanilla extracts
Blueberry, aronia, cherry, pomegranate and plum juices
Orange, yuzu, lemon, and tangerine essential oils
Why NingXia Red?
NingXia Red gives you the nutrient boost you need! Drink NingXia Red first thing in the morning – or whenever you need a burst of energy – to revitalize your body and mind.
How do I use NingXia Red?                 
Drink 30-60 ml, twice daily.
MultiGreens™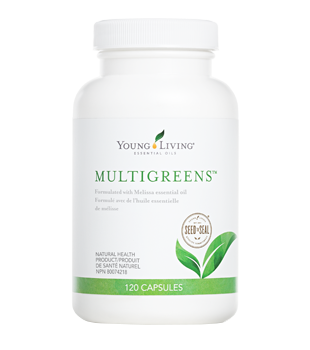 What is MultiGreens?
A daily source of greens including chlorophyll, spirulina, alfalfa sprouts, barley grass, bee pollen, eleuthero, Pacific kelp and essential oils.
Why MultiGreens?
Skip the green drinks and opt for MultiGreens! MultiGreens is a convenient source of antioxidants that protect cells from free radicals; plus, amino acids, which are the building blocks of protein in the body. MultiGreens supports the liver and boosts vitality. A great addition to a pre-workout routine, take MultiGreens to keep energy levels high all day long!
How do I use MultiGreens?
Take 1 capsule daily. Be sure to stay hydrated!
ICP™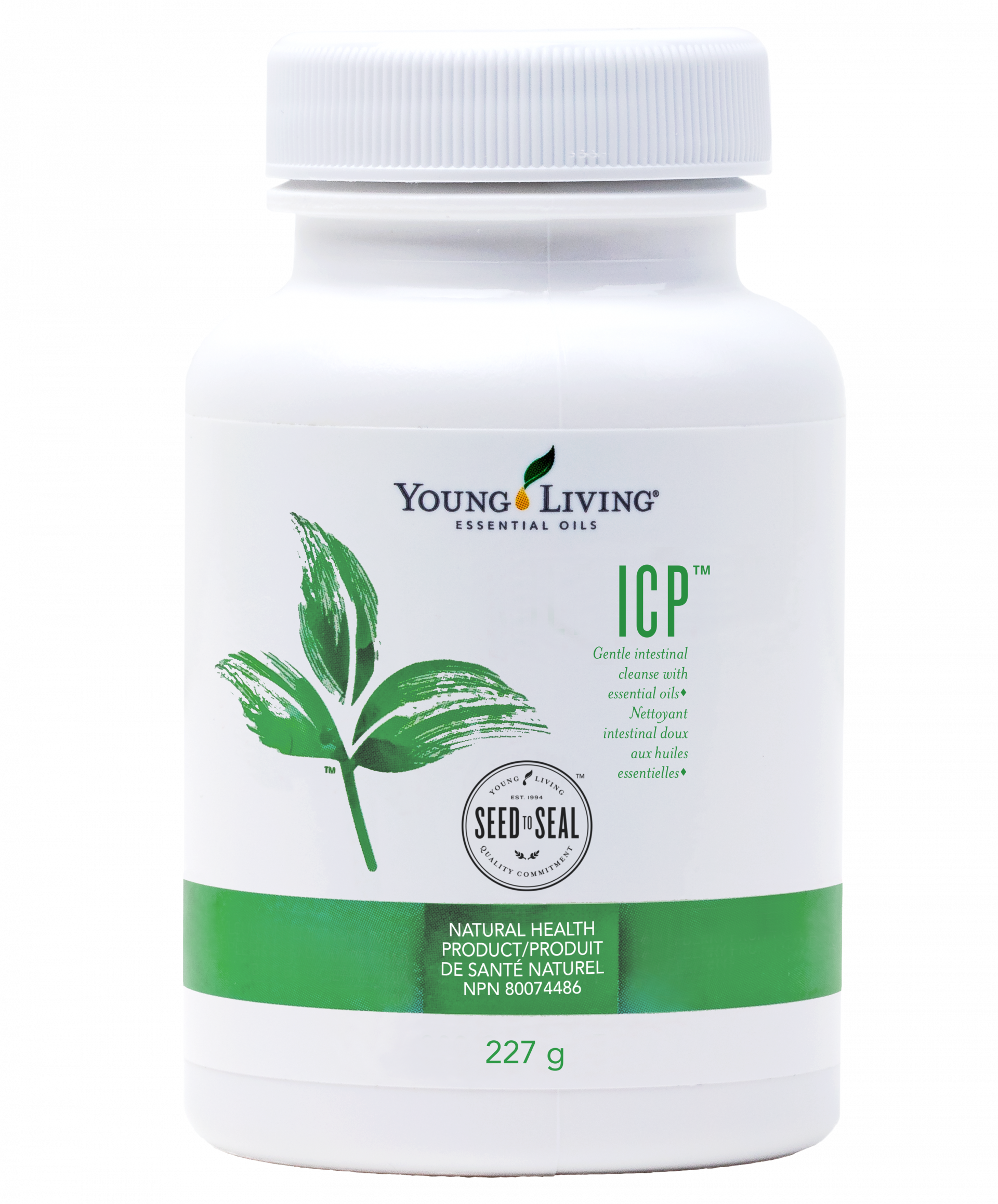 What is ICP?
A blend of herbal ingredients (psyllium, oat bran, flax and fennel seeds) and essential oils, designed to gently cleanse and fortify your digestive system.
Why ICP?
If you experience the effects of poor digestion, ICP is for you! ICP can be used as a digestive enzyme and to provide relief from irregularity by hydrating and stimulating the digestive tract. ICP is also a good source of antioxidants, omega-3 fatty acids and alpha-linolenic acid (ALA).
How do I use ICP?
Take 1 serving (two rounded teaspoons), 3 times a day with food. Mix 1 serving with at least 60 ml of liquid, stir briskly and drink immediately. Take 2 hours before or after medications. Be sure to stay hydrated!
Positive change can happen whenever you choose! The hardest part is getting started. Start by looking at your habits and see what healthy, sustainable changes – like adding core supplements and essentials to your day – can do for you!
What healthy habits are you cultivating in your life? Share in the comments!
This post is also available in: French