As the warmer weather approaches, we're getting more excited than ever to dress up, get glam and let our natural radiance shine through this summer with the help of our Savvy Minerals by Young Living® collection. Responsibly sourced, paraben and phthalate free, and full of essential oil-infused ingredients, our Savvy Minerals line provides everything needed to create stunning looks to be worn on every occasion, and thanks to the fantastic products we've launched in recent months, you need look no further than Savvy this summer for all of your beauty product desires. The coming months offer the perfect time to experiment with laid back, dewy finishes, warm, golden tones, and glistening skin under sun-soaked skies, so what are you waiting for? With this blog, we'll take you through the benefits of our newest Savvy Minerals offerings so you can guarantee that you'll be glowing all the way through to autumn!
Savvy Minerals® Volumising Mascara
If the heat and humidity of summer has you searching for a little more volume in your life, then our Savvy Minerals® Volumising Mascara is the one for you. Specially formulated with naturally derived ingredients including unique plant fibres that add volume for fuller-looking lashes with each application, this fabulous mascara is sure to make your lashes pop.
Offering a clean, cruelty-free formula and beautifully infused with Cedarwood and Rosemary essential oils to help condition lashes, this fantastic product is sure to become a new favourite. Not only does the brush's unique, full shape feature wavy bristles to help ensure the perfect amount of product is delivered with each stroke without clumping, flaking, or smudging, but the formula is gentle on sensitive eyes and lashes too, thanks to its naturally derived ingredients! Simply swipe on by wiggling the wand from the roots to the tips of your lashes and apply additional coats, if desired, to increase the effect of volume.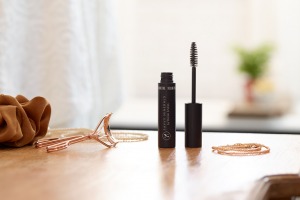 Savvy Minerals® Lengthening Mascara
Summer is the season for light, natural make-up that doesn't feel heavy on the skin and allows you to feel sun-kissed around the clock. With our new Savvy Minerals® Lengthening Mascara, you can bid farewell to falsies and go natural with ease. Made with lash-loving ingredients including lavender and arginine, this clean, richly pigmented product is guaranteed to leave your lashes looking luscious!
Its gentle formula glides on without unwanted clumps or flakes to boost the length and definition of your lashes, while carnauba wax weightlessly conditions, and natural plant fibres from pine promote texturising and lengthening effects with each application. For best results, apply the mascara from the roots of the lashes to the tips and use the end of the brush to tackle hard-to-reach areas.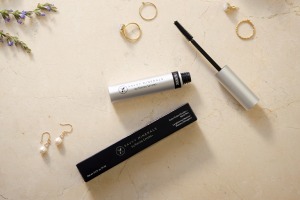 Golden Hour Eyeshadow Palette
If you're looking for make-up products that'll take you from casual day looks to glamorous evening events, then this fabulously smokey eyeshadow palette is sure to impress. Inspired by the beauty of dusk when the sun dips to the horizon and the sky is filled with a heavenly, sun-kissed mixture of shimmering gold and bronze light, this palette will have you feeling as though you've been whisked away on a tropical beach holiday!
Featuring four unique shades, made up of two matte shadows and two shimmers, Golden Hour will help you create dramatically bold or beautifully natural looks for any occasion. As always with Young Living eyeshadows, each shade in this limited-edition palette is formulated free of talc and features carefully sourced ingredients, including pure Lavender essential oil backed by our Seed to Seal® quality commitment.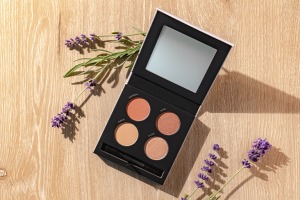 Savvy Minerals® Lip Luxe
As the weather heats up, keeping your lips soft and hydrated is more important than ever. One of our newest products within the Savvy Minerals line, Lip Luxe is a rich, luxurious lip gloss that's been formulated using an exclusive blend of 19 oils and extracts, including pampering Geranium essential oil, plus sesame, sunflower, jojoba, and shea oils.
Lip Luxe is moisturising and contains antioxidants which will help your lips look smooth in addition to adding just the right amount of gloss anytime you need to shine. Whether you choose to wear it alone or over your favourite Savvy lipstick for added hydration and a glossy finish, Lip Luxe is the perfect pairing for your lips this season!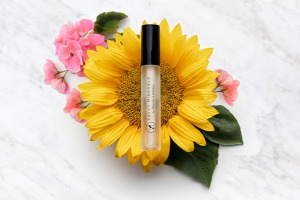 Savvy Minerals by Young Living® Mattifying Primer
One of the biggest issues make-up lovers often struggle with over the summer season is the effect of sweating on the flawless finish of their make-up. However, thanks to our Savvy Minerals by Young Living® Mattifying Primer, this year you can help keep shine to a minimum, allowing your make-up to appear seamless and last even longer!
Formulated with Manuka and Tea Tree essential oils, this fantastic, skin-loving primer gives oily skin a matte finish and adds long-lasting wear to your foundation while helping reduce the appearance of imperfections. Silky to apply, this mattifying primer helps blur and smooth fine lines and provides an even surface for foundation to adhere to, helping to extend the wear of your makeup, and reduce the production of oil!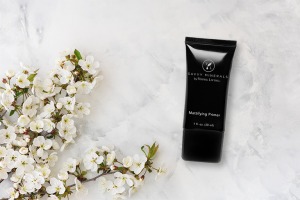 Which Savvy Minerals products are you most excited to try out this summer? Write your comments below or contact us at mseublog@youngliving.com