Whether you are an essential oil expert or a newbie, you probably know about Tea Tree essential oil. Tea Tree plays a starring role in hair and skin care products, and for good reason! This skin-supportive oil has incredible cleansing properties that help to reduce the appearance of blemishes and maintain a healthy-looking complexion. Let us show you how to make your own simple DIY tea tree toning serum to support your glowing skin!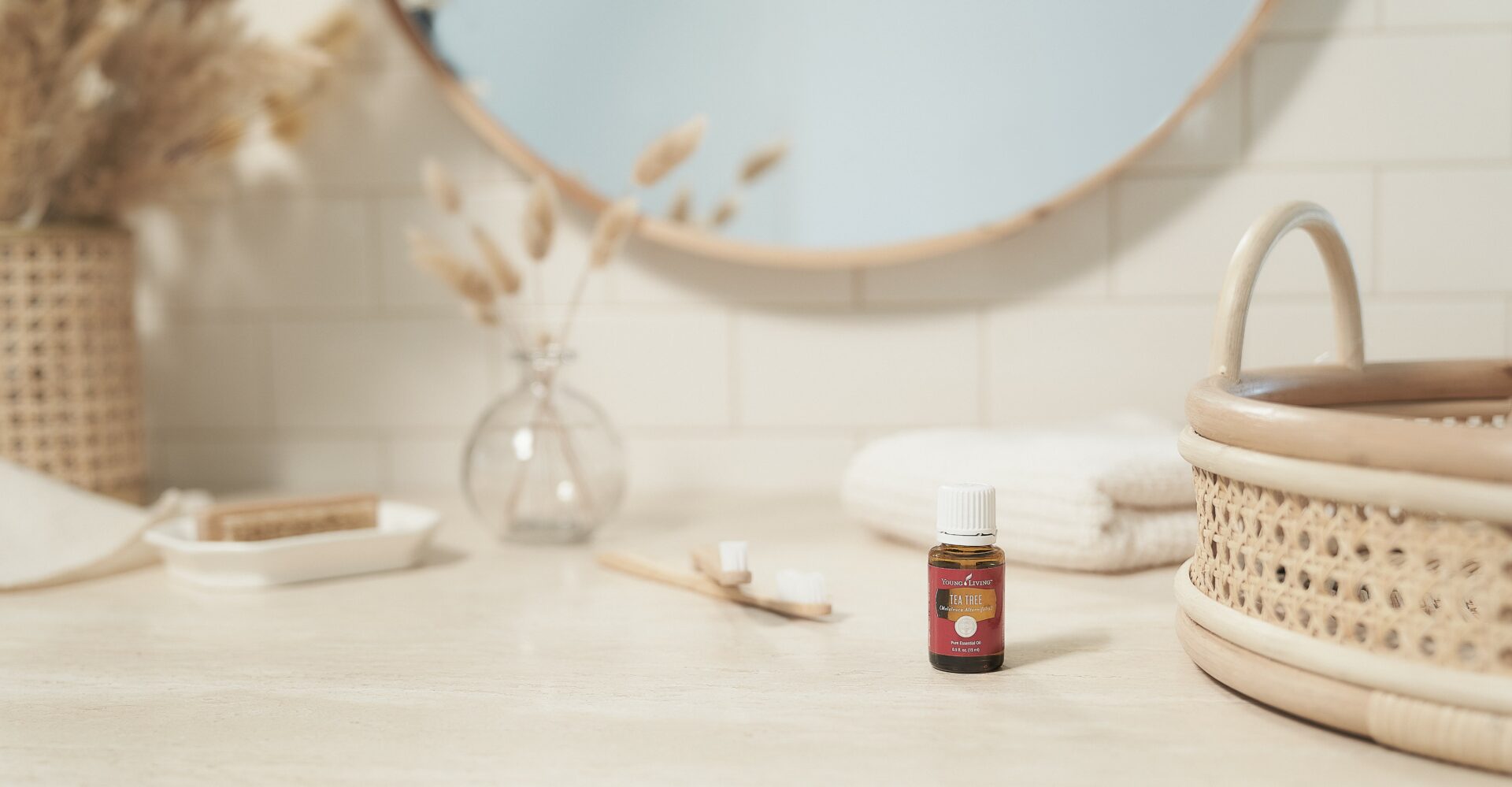 Ingredients:
8 drops Tea Tree essential oil
4 drops Frankincense essential oil
3 tablespoons aloe vera gel
3 tablespoons rose water
1 tablespoon jojoba oil
How to make tea tree serum
Combine all the ingredients in a dropper bottle. Shake until fully incorporated into a smooth consistency.
Ingredient benefit breakdown
Tea Tree essential oil
Tea Tree essential oil is incredibly versatile and is widely regarded for its cleansing properties. Using Tea Tree oil for your face helps promote healthy-looking skin and may improve the appearance of blemishes!
Frankincense essential oil
Frankincense oil is one of the best-known essential oils in the world, but did you know it's fantastic for your face? Frankincense helps promote the appearance of healthy-looking skin as well as reduce the appearance of uneven skin tone.
Aloe vera
If you aren't already using aloe vera in your skin care routine, start now! Aloe is a natural plant gel that can moisturize and hydrate your skin and has been used by many cultures to soothe dry or burned skin. It is great for combatting dry skin and acne and can even help repair sun damage because of its high concentration of antioxidants, one of the most essential ingredients in skin care. Learn more about aloe vera here.
Rose water
For thousands of years, rose water has been incorporated into beauty and skin care. This timeless, luxurious water's antibacterial properties help soothe and calm skin puffiness and redness. Learn more about rose water's benefits and how you can incorporate it into your life here.
Jojoba oil
Jojoba oil is nourishing and soothing, known for being one of the closest oils in composition to the oil that we naturally produce on our face. Jojoba's similarity to our own face oils makes it an absolute must in skin care for regulating your natural sebum production. This extra support helps prevent acne and adds a protective layer to your skin. Learn more about why you should add jojoba to your skin care routine here.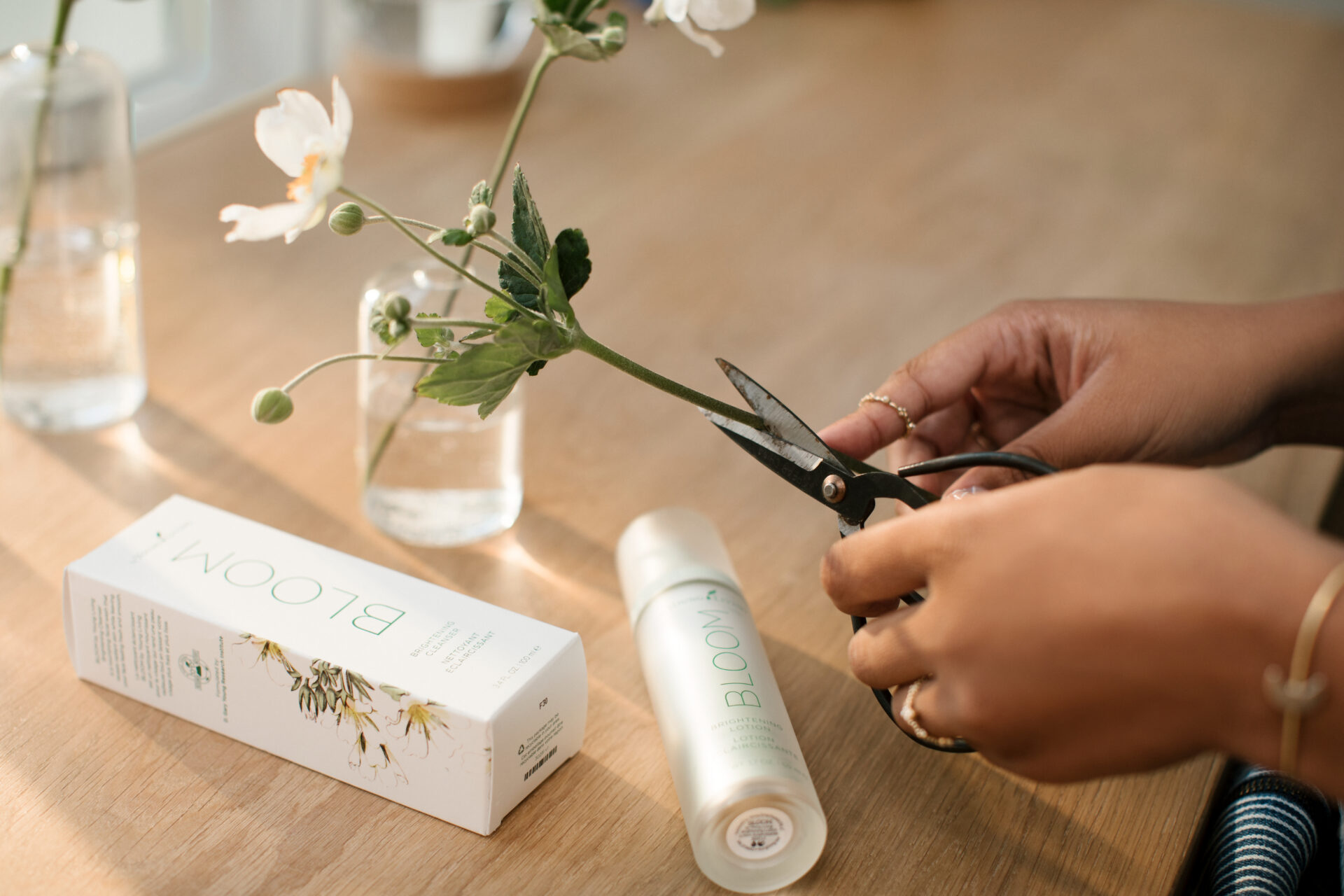 How to use tea tree serum
This serum is best to incorporate into your nightly skin care routine. Start by washing your face with your favorite Young Living face wash like Orange Blossom Facial Wash or BLOOM™ Brightening Cleanser. Pat your face dry. Place a dropper full of serum into your hand and rub your hands together. Gently pat the serum into your face and neck, avoiding the eye area. Finish off the rest of your skin care routine by moisturizing with BLOOM Brightening Lotion and Wolfberry Eye Cream.
We hope you have sweet dreams of gorgeous skin and a better start to your skin care goals in the morning!
YL tip: Struggling with extra acne spots? Finish your skin care routine with our Maximum-Strength Acne Treatment.
Ready for more skin care tips and tricks? Take our quiz to discover your dream skin care routine or hop on over to this post to learn about acne treatment with essential oils.
What are your favorite ways to use Tea Tree oil in your skin care routine?