Jump to recipe
Pasta Sauce with Oregano+ Essential Oil

Not sure what to make for your next dinner at home? A classic tomato oregano spaghetti is not only super quick to make (because nobody has time to be hangry), it's packed with delicious flavour that's sure to be a hit!
But have you ever realized mid-cook that you don't have the fresh herbs your recipe calls for?  For your next pasta night, add the perfect burst of flavour to your homemade pasta sauce with Oregano+ essential oil food flavouring!
With a brighter flavour than dried herbs, Oregano+ essential oil adds a sweet, peppery flavour to your dish and is sure to become a kitchen staple you'll never want to be without.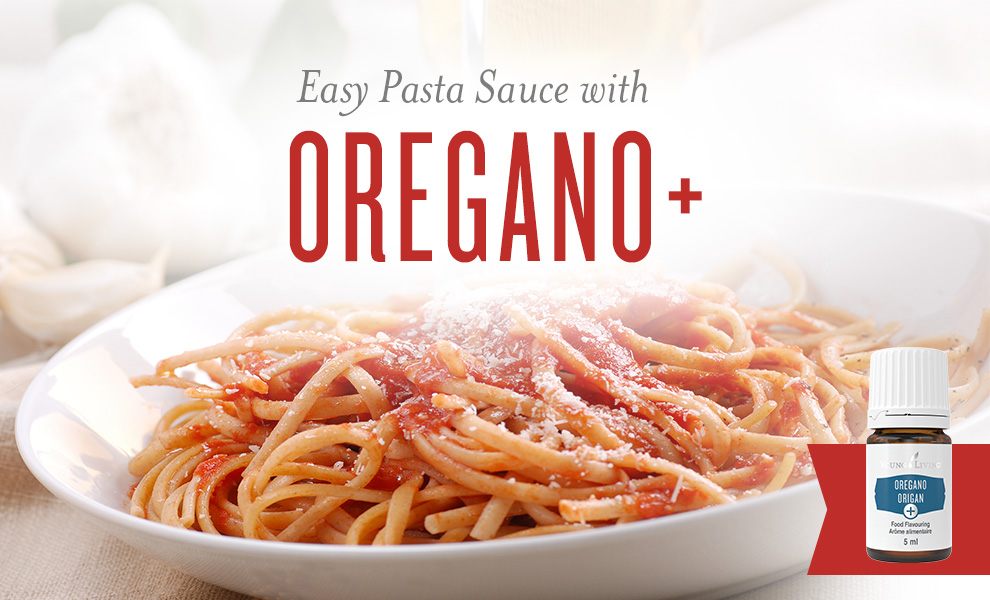 Ingredients
2 Tbsp olive oil
1 onion, chopped
1 clove of garlic, minced
3 14-ounce cans diced tomatoes
1 drop Oregano+ essential oil food flavouring
1 drop Black Pepper+ essential oil food flavouring
Salt to taste
Instructions
Heat olive oil in a large frying pan over medium heat.
When hot, sauté onion until soft, 2-3 minutes. Add garlic and cook until fragrant, about 30 seconds.
Add tomatoes and salt to the pan. Cook, stirring occasionally, until the tomatoes break down and the mixture thickens, 10-15 minutes.
Add Black Pepper+ and Oregano+ essential oils. Adjust seasonings to taste, and serve over cooked Einkorn Spaghetti.
Tip: For a lighter oregano flavour, dip a toothpick in the oil and swirl in sauce.  
---
What are your favourite Plus Line food flavouring oils to infuse in your pasta sauces? Share with us in the comments below! 
This post is also available in: French