Are you prepared to keep your wellness during the winter?
With chilly days and unpredictable weather, it's important to do everything you can to make sure that everyone in your house makes healthy choices to maintain their wellness.
To keep your family well through the upcoming cold months, check out our Winter Wellness Tips. Paired with a few common-sense wellness suggestions, these tips will go a long way to help you stay healthy all winter long.
---
Wash your hands often
Lather your hands with soap for at least 20 seconds before rinsing.
Avoid touching your eyes, nose, and mouth as much as possible throughout the day.
Try Thieves® Foaming Hand Soap to gently and effectively cleanse your hands or get your hands clean on the go with our 100% natural Thieves® Waterless Hand Purifier which is formulated with Clove, Cinnamon Bark, Rosemary, Lemon, Eucalyptus Radiata, and Peppermint, will leave your hands feeling soft, clean and smooth.
---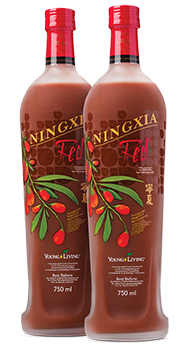 Drink Plenty of Liquids
Staying hydrated is important for keeping mucous membranes moist, so they can effectively fight off irritants.
The body is about 60% water, give or take.  Shoot for 2 litres of water per day per day for effective hydration.
During the winter, give yourself a boost with NingXia Red which is packed full of anti-oxidants and combines the extraordinary wolfberry superfruit with pure Orange, Yuzu, Lemon, and Tangerine essential oils, along with blueberry, aronia, cherry, pomegranate, and plum juices to deliver a whole-body nutrient infusion.  Just drink 30ml twice a day to help improve your overall wellness.
Warm up in winter with a Winter Wellness Tea!
230mls of warm water
30mls of NingXia Red
2 Drops of Orange Essential Oil
1 Drop of Lemon Oil
---
Provide your body with proper nutrients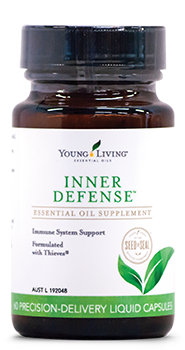 Maintain your wellness by eating healthy to get the vitamins and nutrients your body needs.
Seek out fruits and vegetables that are nutrient-packed and seasonal, like squash, hearty greens, and cauliflower.
Help support a healthy immune system by adding a supplement to your daily diet. Inner DefenseTM capsules are designed to support well-being and contain potent essential oils like oregano, thyme, and Thieves® which are rich in thymol, carvacrol, and eugenol. Each capsule contains helpful antioxidants to protect against free-radical damage.*
Dosage: Adults take 2 liquid capsules daily (am)
Contains 60 capsules
Ingredients: Coconut (Cocos nucifera) seed oil, Clove bud oil, Oregano (Origanum vulgare) herb top essential oil, Thyme oil, Lemongrass oil, Lemon oil, Eucalyptus radiata leaf oil, Rosemary oil, Cinnamon bark oil. Other ingredients: white beeswax, lecithin (soy), gelatin (porcine), water.
Warnings: Always read the label. If symptoms persist talk to your health professional. Vitamin supplements should not replace a balanced diet.
* These statements have not been evaluated by the Therapeutic Goods Administration.
---
Get plenty of rest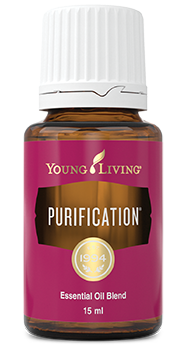 Lack of sleep can cause stress, which weakens the immune system. A well-rested body is better able maintain its wellness, so shoot for 8 hours per night.
Create a calm atmosphere in your room in the evening. Banish electronic devices and diffuse your favourite essential oil to invite peace before bedtime. Thieves®, Lavender, and Purification are all great choices.
Try diffusing this relaxing blend to help you relax and unwind at night.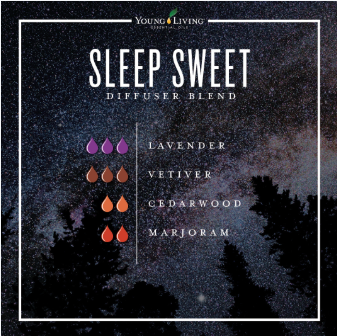 Try our refreshing Breath Again Roll-On the uplifting and refreshing scent is the perfect companion for helping you to wake up on cold winter morning. This blend combines Peppermint, Myrtle, and Copaiba with four different types of Eucalyptus—including Eucalyptus Blue—to create a powerful, invigorating experience.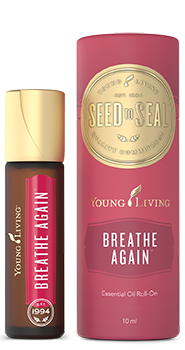 Winter Warm Up
Combat winter weather by diffusing Thieves Essential Oil on cold days for a warm inviting fragrance that also knocks out strong odours!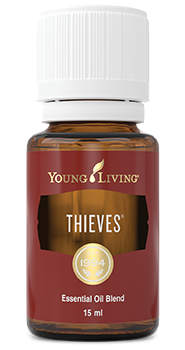 Learn more about cleaning with natural plant-based cleaners!
What essential oils do you reach for when it's cold outside? Let us know in the comments!