Do you ever get so tired that you can't even finish your senten . . . kdfoamskl? So sorry—must have nodded off there.
Bleary-eyed, excessive-yawning days are usually preceded by nights of tossing and turning, punching our pillows, and worrying about tomorrow's to-do list. Luckily, we've got a sleep guru for every one of your sleepless nights. You guessed it—essential oils! Let's start with the basics.
Does aromatherapy work for sleep?
A thousand times yes! Falling asleep with the soothing scent of essential oils is a dream come true. The powerful aroma of oils can help with everything from boosting your mood to tackling all that the day throws your way. When combined with a nightly ritual, essential oils can give you the warm, fuzzy feelings you need for a restful night of sweet slumbers.
Which essential oils can help you sleep?
Studies have shown that one in three adults aren't getting a proper amount of rest. Beat the odds, stop counting sheep, and use these essential oils when drifting off to dreamland!
Why is it that the only time you remember tedious to-dos is immediately after your head hits the pillow? This is when your hand blindly grasps for the bottle of Lavender on your bedside table. Lavender's freshly floral scent will give you a worry-free outlook and let your mind set aside tomorrow's concerns.
How to use Lavender for sleep
Turn your bottle of Lavender essential oil into roll-on with an AromaGlide® Roller Fitment. The convenience means you won't even need to turn on the lights to swipe this relaxing scent on your wrists and temples.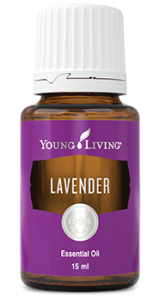 Sometimes your bed feels like a haven, and sometimes it feels like a pile of rocks. For nights when you think you'll never get comfy again, turn to Valerian. This complex oil for sleep can help with occasional restlessness and eases that nervous tension that may be keeping you from sweet dreams.
How to use Valerian for sleep
Make your sheets the best things to slip into when the sun goes down. Create a slumber-supporting linen spray by combing 15 drops Valerian, 10 drops Clary Sage, 10 drops Cedarwood, and distilled water in an 8-ounce spray bottle.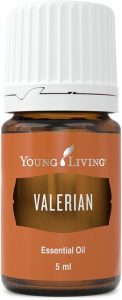 It's the craziness of life that usually prevents us from getting a magical night's rest. Reminisce about simpler times and younger years with Roman Chamomile. This sweet, hay-like essential oil will fill your sleep space with peace as you slip into dreams of responsibility-free childhood.
How to use Roman Chamomile for sleep
Add a drop of Roman Chamomile's warm aroma to a foot cream and massage your tired tootsies! Giving yourself a foot rub while reflecting on all you're grateful for will help your shoulders drop a few inches. You might even find yourself thankful for hectic days that make tranquil moments that much sweeter.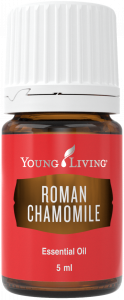 You know what's a real recipe for disaster? A bummer of a day followed by a fidgety night's sleep. The only way to beat a bad day and a worse night is with Ylang Ylang! Kick back with this exquisite floral oil for a boost of confidence that tomorrow will be so much better after a comforting night's rest.
How to use Ylang Ylang for sleep
Ylang Ylang essential oil is a winner with the whole family. Right before stories, snuggles, and bedtime, place a drop of this dreamy oil in your kid's palm; then have them rub their hands together, cup their nose, and breathe in the sweet, soothing scent. That's a sure way to encourage dreams of happy adventure!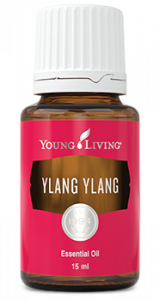 Shake off stress and ease into joyful dreams with Bergamot oil. You may not associate a bright citrus oil with sleeping, but seeking positive vibes right before drifting off might be just the thing you need. With its sunshiny scent, you'll find yourself letting go of nervous tension in no time.
How to use Bergamot for sleep
To keep the citrusy scents of Bergamot lingering all night long, put a few droplets of this essential oil onto a tissue or handkerchief and tuck it inside your pillow. Not only will you get a citrus-infused bedroom, but happy-infused dreams as well!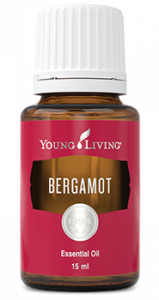 After a crazy day, you just want to rush as quickly as possible and flop on your bed. But let's do self-care the right way! Take a few extra minutes before bed with Frankincense. Letting yourself unwind and find a moment of clarity after a long day could be just the ticket for a sublime sleep.
How to use Frankincense for sleep
We find that unwinding is most effective when you seek inner peace. Diffuse Frankincense while you do a few simple yoga poses to relax your body. Or rub this deep scent on your chest and let your mind empty of all the day's cares.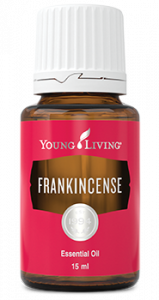 Some nights are doozies: Maybe a car alarm keeps going off or a child continually needs a drink of water. Soothe that lack-of-sleep stress with the scents of Clary Sage. If sleep still isn't coming, consider meditating for a while to find your Zen.
How to use Clary Sage for sleep
If meditation isn't your thing for winding down, try a massage. Add this sweetly herbaceous essential oil to V6 and massage your hands, legs, or feet. For peak relaxation, ask your partner to rub your back. You'll feel amazing and even find that your skin looks healthier and glows more vibrantly!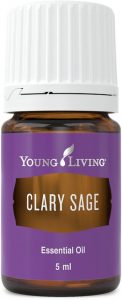 Do you struggle to sleep in a strange bed? if so, Cedarwood oil is your ultimate travel buddy. Use it to make a home away from home whether you're snoozing in a new city or trying to get comfy in the great outdoors.
How to use Cedarwood for sleep
How exactly do you turn this balmy aroma into your number-one packing necessity? When you're in a stuffy hotel room, you can diffuse it to eliminate distracting odors. When you're in a tent, you can apply it topically for a comforting scent that makes sleeping on the ground easier.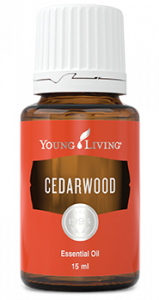 Pretend you're on vacation every night with Copaiba! This warm essential oil is just the balmy aroma you need. Its inviting scent not only infuses your home with a comforting aroma, but if it's tension form your daily activities, you can combine it with Cool Azul® for some pre-sleep relief.
How to use Copaiba for sleep
Even if you're at home, you can act like you're at a hotel! Wrap yourself in a fluffy robe, turn on your favourite show, and get your feet soaking. Add warm water with ¼ cup Epsom salt, 2 drops Copaiba, and 2 drops Bergamot to a basin and lean into that staycation relaxation.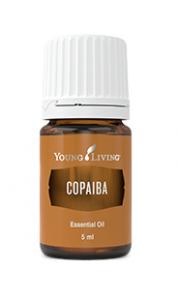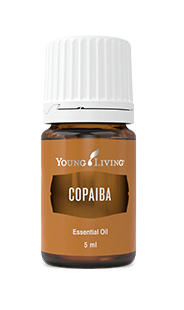 We can all agree that life gets messy! Whether you've been spit up on or spilled your drink at lunch, now that the sun is down, you deserve some luxury. Bring on the Rose oil! This elegant oil is the perfect pampering partner; we could all use a little extra self-love before bed.
How to use Rose for sleep
What smells help with sleepy time? Diffuse 1 drop Rose, 2 drops Frankincense, and 3 drops Copaiba for a sleep blend that will have you nodding off in no time.
YL tip: Don't have Rose? You can use Geranium or Jasmine instead.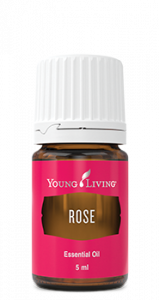 The best thing you can do for tomorrow is get a good night's sleep today. Vetiver will help you do just that. With a promise to increase clarity and spark your creativity, this earthy-scented oil will get you in the mood to sleep so you can slay the next day.
How to use Vetiver for sleep
We've saved our favourite how-to tip for last: a bath! Set yourself up for a tomorrow filled with awesome by adding 3 drops Vetiver, 3 drops Ylang Ylang, and 4 drops Cedarwood to warm bathwater. Bonus points if you can come up with a stellar set of goals while you soak!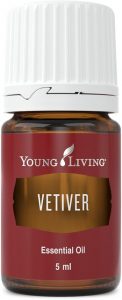 What are your tips for getting a full eight hours of sleep?
Share your slumber secrets in the comments below.