That perfect purple bloom, the unmistakable scent—lavender is a classic flower that makes a classic essential oil! Popular for its floral aroma, Lavender oil is often used in beauty products, but it's so much more than just a floral scent. Take a moment of calm and read on to learn what makes this essential oil so special.
Lavender essential oil facts
The luscious lavender plant is a member of the mint family and is originally native to the Mediterranean. Young Living helps this plant flourish at the Young Living Lavender Farm and Distillery in Mona, Utah; the St. Maries Lavender Farm and Distillery in St. Maries, Idaho; and the Simiane-la-Rotonde Lavender Farm and Distillery in Simane-La-Rotonde, France. It takes about 27 square feet of lavender plants to create just one 15 ml bottle of lavender essential oil, so these farms are busy year round!
Key benefits of Lavender oil
Not only does Lavender oil feature a sophisticated, irresistible floral aroma, but it comes with bonus benefits you can use to support your health routines.
Lavender oil helps you unwind for the evening by creating a restful environment. Its gentle, floral scent can invite a sense of calm as you prep for bed.
Got dry skin? Soothe your skin by topically applying a few drops of this oil over dry areas.
Improve your relaxation. This floral oil's scent can help improve overall relaxation throughout your day.
Best ways to use Lavender oil
Looking for ways to use Lavender essential oil? Check out a few of our favorite uses below!
1. Diffuse at bedtime. Add Lavender oil to a diffuser and let it run for a few minutes as part of your bedtime routine. Enjoying the calming, familiar scent is a dreamy way to drift off! Depending on your affinity for the scent of Lavender oil, you can even put a few drops on a tissue or cotton ball and tuck it in your pillowcase to get a more consistent aroma.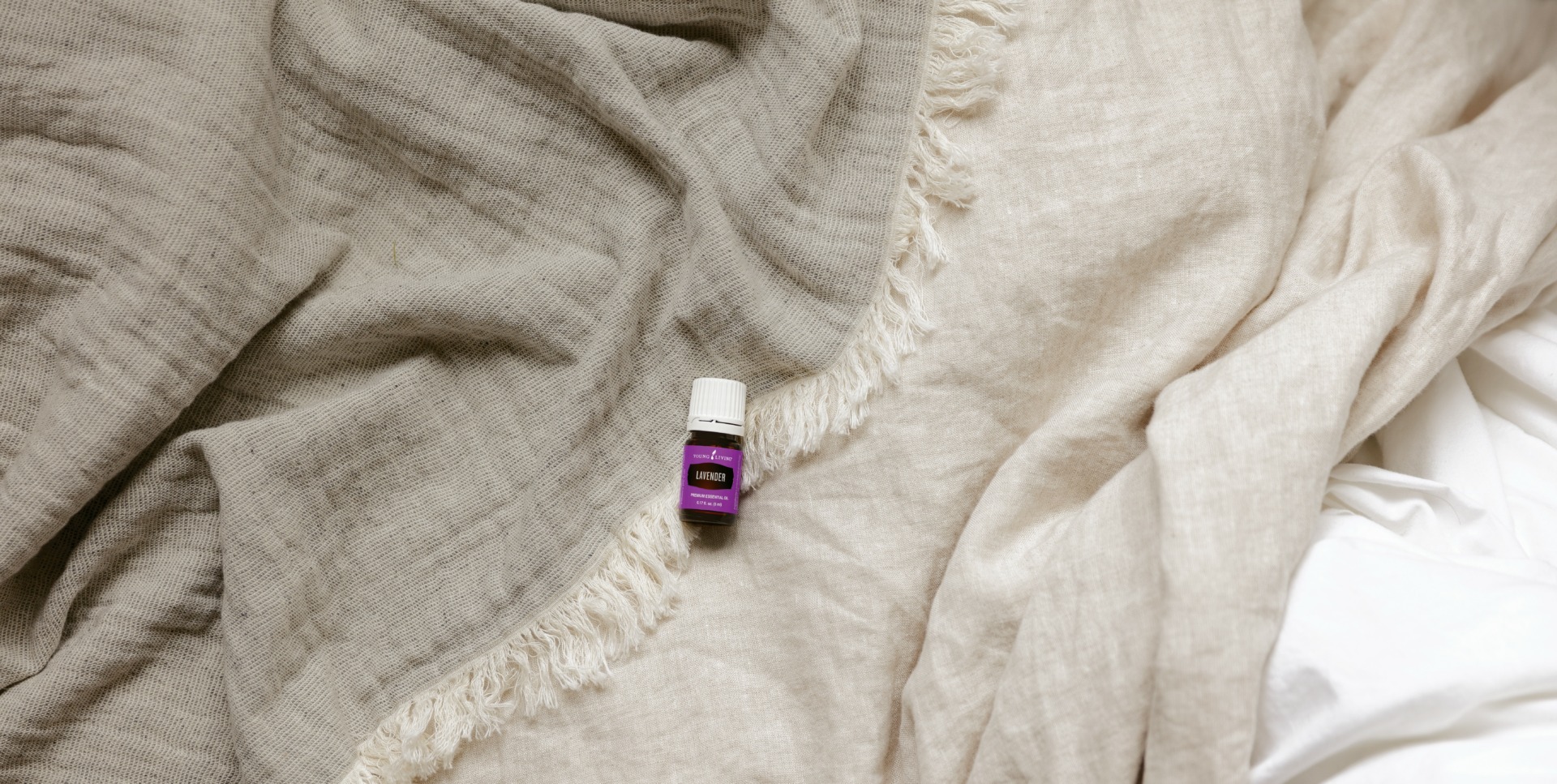 2. Apply for glowing skin. Update your skin care routine! This oil has traditionally been used for cleansing and soothing skin. Add Lavender essential oil to your favorite lotion or hair care products to support healthy-looking skin and scalp and for a boost of floral aroma. Lavender oil can be added to your daily face wash routine to soothe minor skin irritations, plus the aroma will help keep you alert!
3. Create a calm environment. Feeling overwhelmed? Use this oil for a moment of calm when life gets busy. Diffuse while you take a few minutes to breathe deeply, enjoy the aroma, and recite calming affirmations.
 4. Soothe skin after a day in the sun. Had a little too much fun in the sun? Soothe your skin with Young Living LavaDerm™ After-Sun Spray, which features Lavender essential oil as a primary ingredient.
 5. Add a sweet, floral aroma to any DIY project. Making bath bombs, cleaning fizzies, linen spray, or your own perfume? Lavender is the scent your DIY projects have been dreaming of for an exquisite floral aroma.
6. Take hair care up a notch. Ensure a good hair day every day with a drop or two of Lavender oil mixed with Rosemary essential oil in your shampoo. Your healthier-looking hair will catch everyone's eye!
7. Support a healthier-looking complexion. Embrace the years as they go by and add Lavender essential oil to your moisturizer to support your skin.
8. Boost your favorite drinks. You know what we might like even more than the smell of Lavender? The taste! Add a splash of elegance to your lemonade with Lavender Vitality™ essential oil.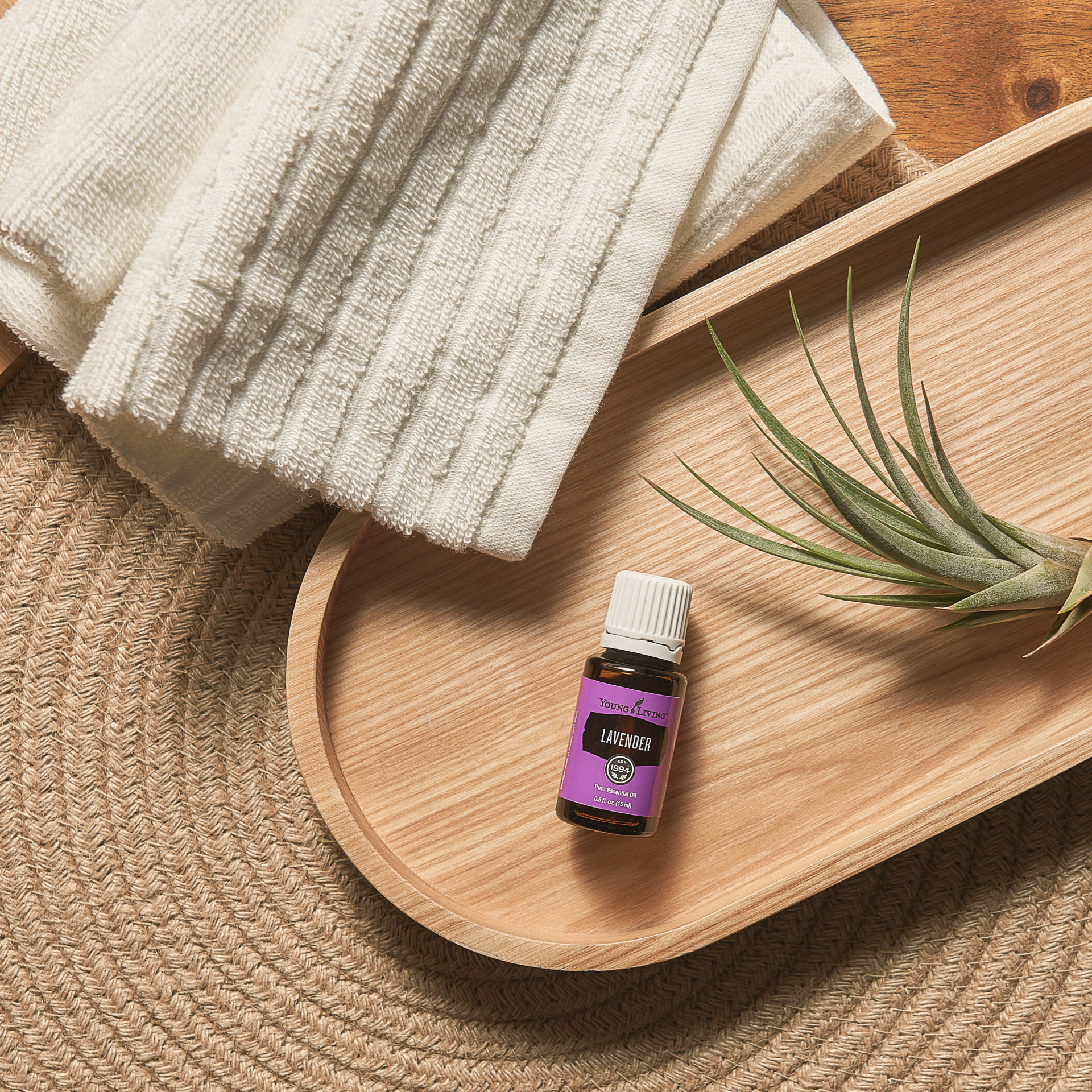 9. Promote tranquility. When mixed together and applied topically through massage, Lavender and Peppermint essential oils create a cool, tingling sensation that lets you relax after whatever curveballs life throws your way.
10. Level up your cooking. Don't discount Lavender oil as an ingredient in the kitchen! Lavender Vitality oil is a great way to add new flavor to your favorite recipes. If you're lacking inspiration, check out some tried-and-true recipes of our own!
If you are looking for a simple yet relaxing essential oil blend recipe that leverages Lavender oil's serene scent, we recommend the "Get Your Chill On" blend.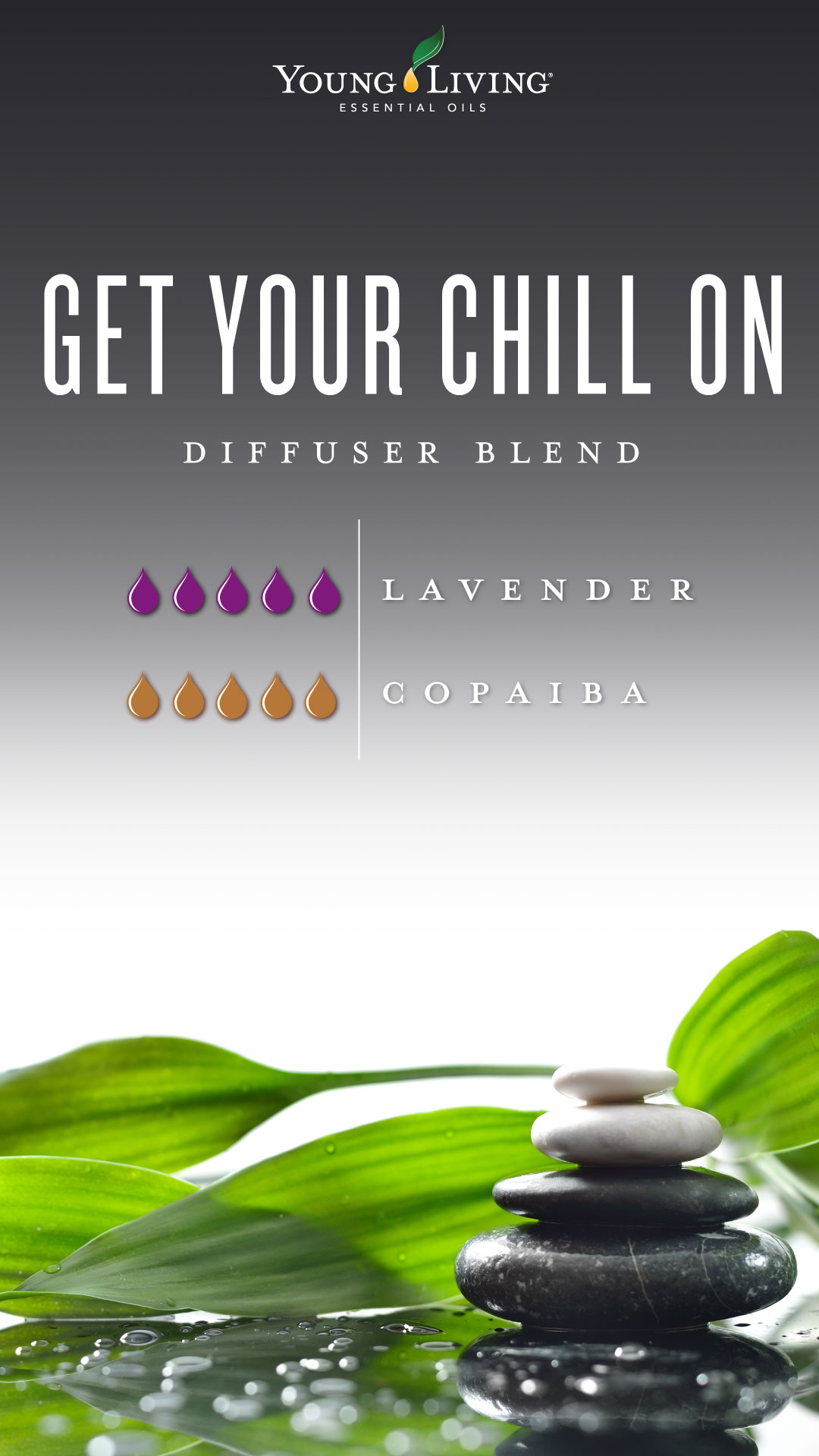 Think you're falling in love with Lavender? Read more about your new crush with this article on Lavender essential oil diffuser blends or learn about how Lavender essential oil is made.
Which Lavender essential oil tip are you going to try first?
Tell us in the comments!