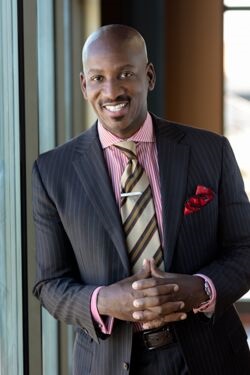 Irvin Bishop Jr.
Executive Vice President, Digital Strategy

Irvin Bishop Jr. is an accomplished thought leader with more than 20 years of expertise in digital marketing, consumer insights, and technology. An early adopter of consumer technology and marketing strategies, Irvin has brought award-winning innovation to many well-known brands, including the Coca-Cola Company and AT&T. As head of digital marketing for Coca-Cola, he led promotions for campaigns such as the FIFA World Cup, the Olympics, and the Super Bowl. He's passionate about producing seamless teamwork through a focus on individual development; open communication; a clear, common vision; and fostering a fun working environment.

Service and philanthropy are a huge part of Irvin's life. When he's not mentoring underprivileged kids, he serves on the boards of a variety of educational and philanthropic organizations. He has helped build more than eight Habitat for Humanity homes and is a long-time board member and Volunteer of the Year for the Arthur M. Blank YMCA.

"YL is a company that walks the talk," he said when explaining his choice to work for Young Living. "This is one of the few companies I have come across that demonstrates its commitment to health and wellness. As someone with a focus on improving the health and wellness of families through the YMCA, this is my kind of company."

In his free time, Irvin enjoys running, golf, reading, and basketball. Irvin's favorite product is Stress Away™, which helps him relax after a long day at the office.