Discover the Power of the Wolfberry in NingXia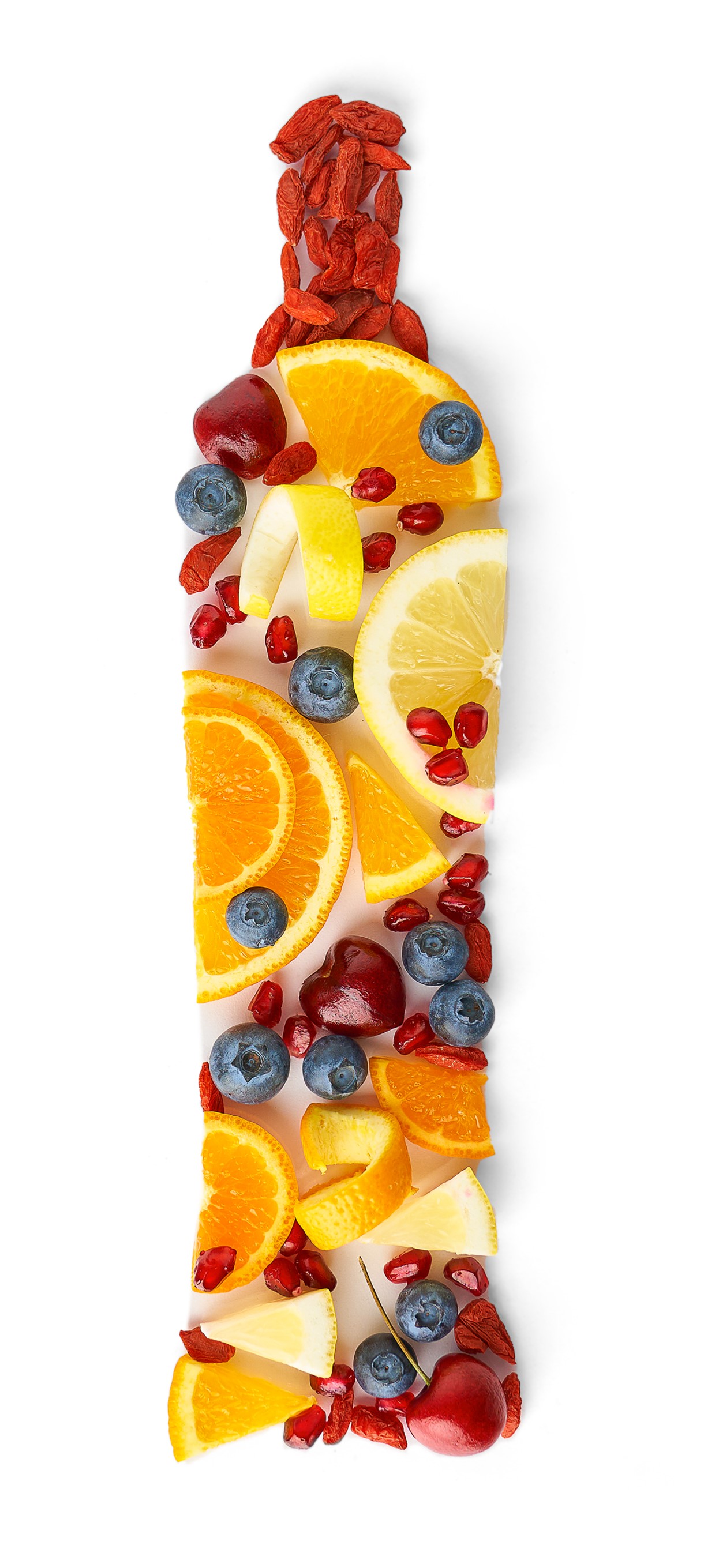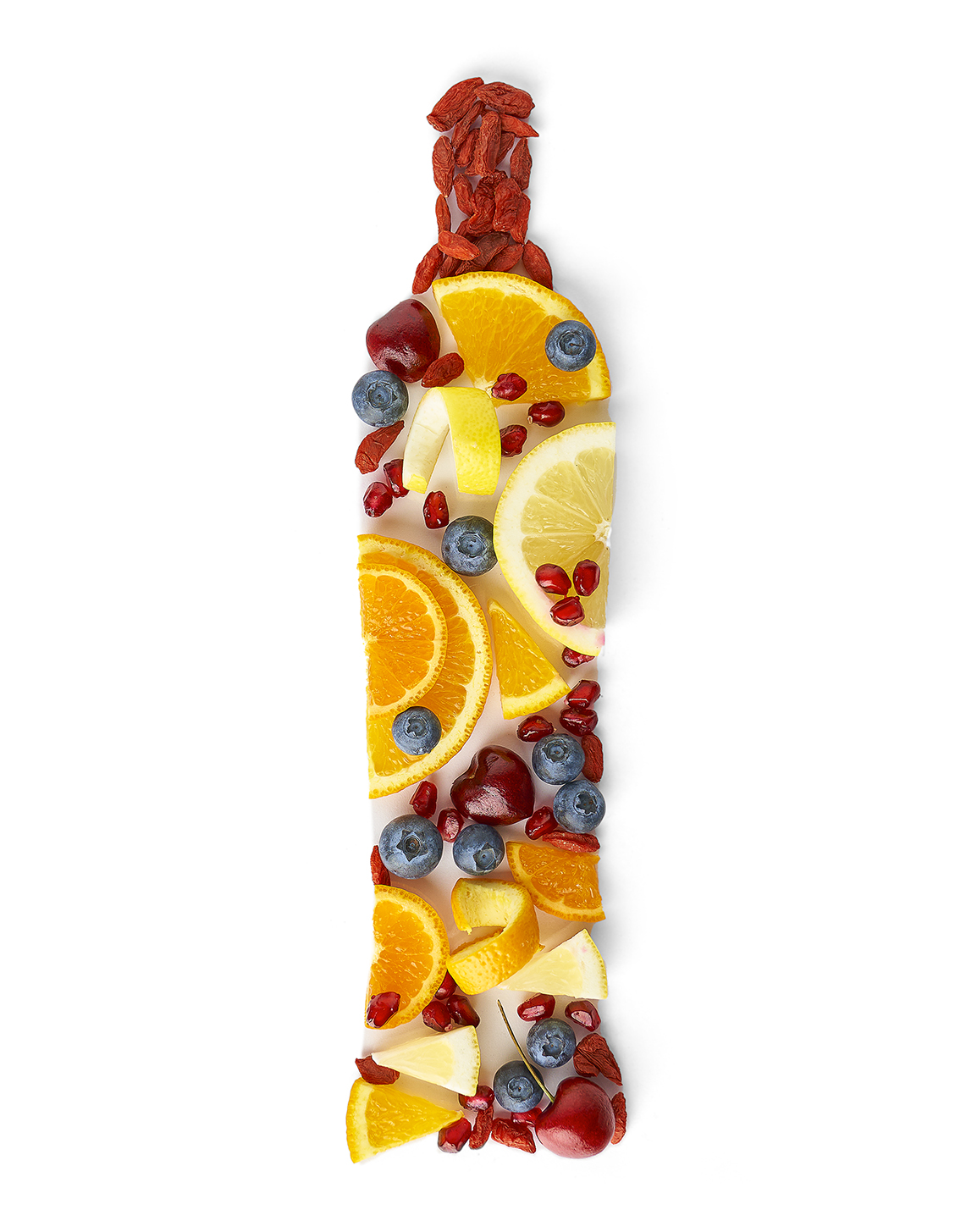 Looking After Ourselves
We're all looking for a straightforward, enjoyable way to supplement our diet and give our whole family the best chance to look and feel great, now and for years to come. For more than 20 years, millions of YL Brand Partners have leant on the natural power of the wolfberry on a daily basis. Welcome to our NingXia family of products to power you through the day! They're delicious, unique and should be a staple in your home!
Small Berry, Big Impact
Young Living Founder, D. Gary Young travelled the world looking for natural solutions to life's challenges. For example, he was a pioneer in the large-scale growth of lavender in Provence, France, in order to bring the highest quality lavender essential oil to the world in many different products. Over 20 years ago, intrepid Gary travelled to the remote hills of China. There he met Dr. Songqiao Chao who introduced him to the wolfberry, with its bright red colour. Known locally to be delicious, and for its helpful properties, Gary soon saw that those consuming the wolfberry benefitted. He learnt that Chinese biochemists at the Ningxia Institute of Nutrition had analysed the wolfberry and found it to be one of the most nutrient-dense foods on the planet! Gary was hooked and wanted to bring this incredible fruit to the world. Today China is acknowledged as the authentic origin of wolfberry, and where the fruit contains higher amounts of active ingredients and nutrients. This crimson fruit is now recognised everywhere for its revered and unparalleled nutritional profile.
The Chinese Wolfberry
What's it all About?
The wolfberry (Lycium barbarum) is a tiny red fruit found on deciduous woody bushes which are 1-3 metres tall. Zeaxanthin gives the berry its bright red colour. It is an excellent source of protein and high in fibre, and as a result has been used for centuries in Chinese medicine. The wolfberry tastes sweet, and it is highly versatile. The Young Living wolfberry farm in China is in a pristine location which is rigorously tested for pesticides, heavy metals and other potential contaminants. Here the berries are harvested and cleaned. It is a true Seed to Seal® story. The wolfberry is also known as the goji berry, which is an adaptation of its original Mandarin Chinese name, gǒuqǐ. Find out all about our NingXia Farm here .
Discover the Power of the Wolfberry in NingXia
NingXia Red®—a premium essential oil-infused drink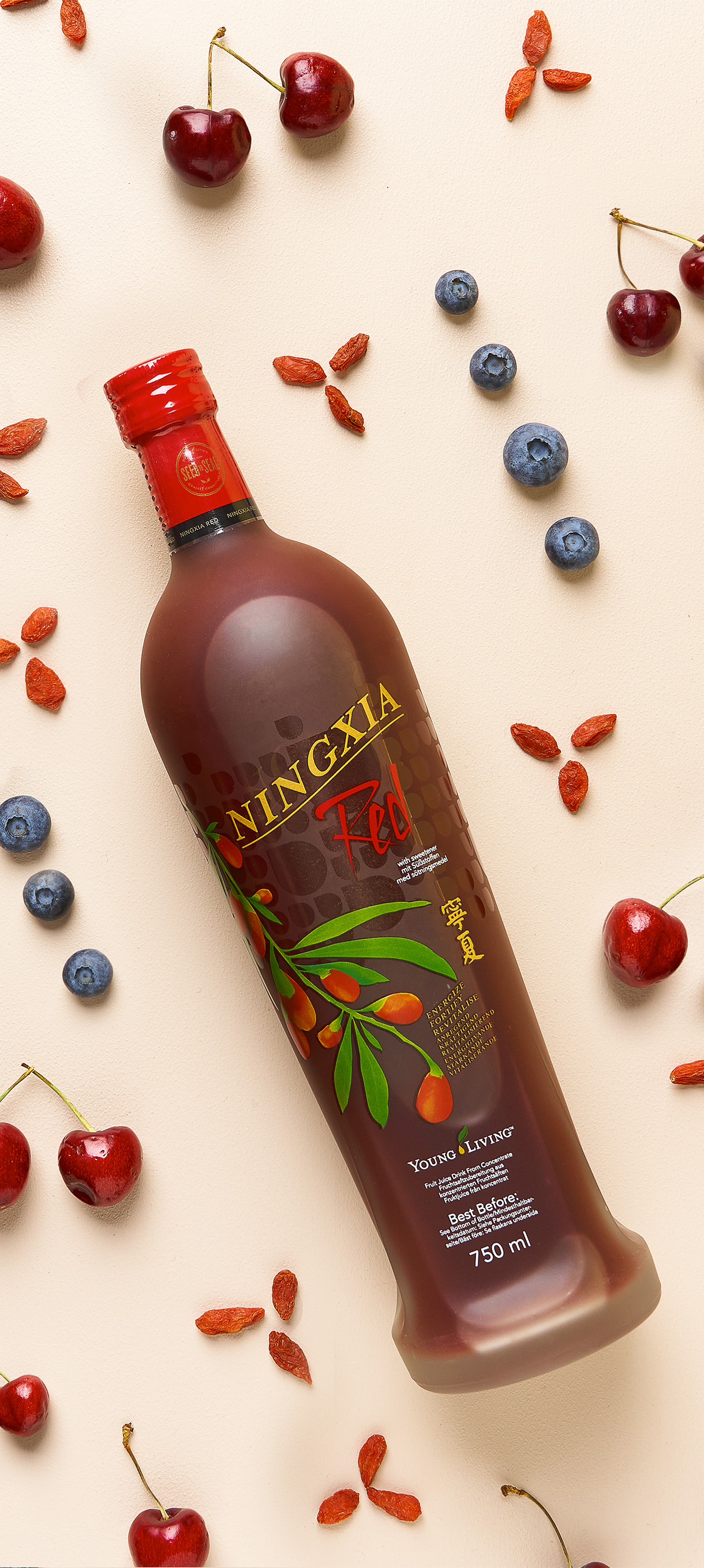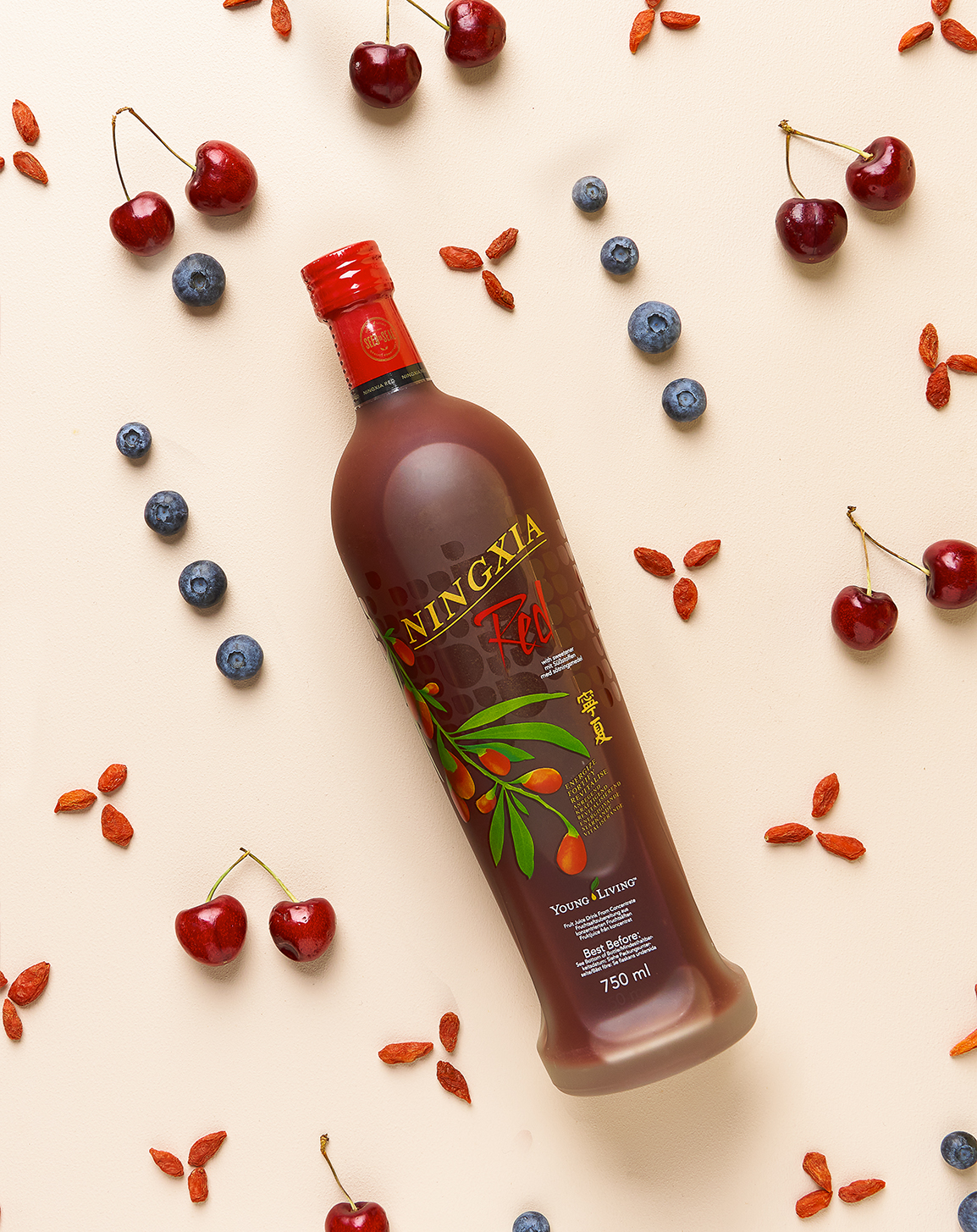 NingXia Red
NingXia Red is a Young Living exclusive product, harnessing the benefits of the tiny wolfberry. It is a delicious super drink designed as a nutritional juice and is sold in handy individual sachets and in large frosted glass bottles. Not only featuring the wolfberry, packed with its benefits, but in NingXia Red, we add blueberry, aronia, cherry, pomegranate and plum juices, stevia (a zero-calorie sweetener), and pure vanilla extracts. The fruits are polyphenol-rich, and on top of that, Orange, rare Yuzu, Lemon and Tangerine essential oils are present to provide a sweet citrus taste. Choose NingXia Red to support your commitment to good health and total-body wellness. It is recommended to drink 30-60 ml of NingXia Red per day. Many around the world have committed to drinking NingXia Red on a daily basis not only because it is a great delicious drink and made it part of their wellness regime, but it's also formulated with gluten-free ingredients and without soy, nut and caffeine.
Did You Know?
60 ml of NingXia Red is equivalent to consuming: 30 g of wolfberries, 5 g of cherries, 9 g of blueberries, 4 g of pomegranate, 6 g of plums and 5 g of aronia? Our 750 ml bottles of NingXia Red give you 12.5 times this goodness!
How to Drink NingXia Red
Brand Partners have developed all sorts of ways to drink NingXia Red over the years. It can be taken neat over ice, blended into a smoothie or morning juice, chilled and served to guests as an alternative to sparkling drinks. Get children into the habit of making good choices, by offering NingXia Red as an alternative to sugary pop. It can be combined with NingXia Nitro or add a drop or two of your favourite Plus essential oil for an extra flavour boost! Sachets of NingXia Red can be frozen to make an ice treat.
It's packed with fruity goodness
It's packed with premium wolfberry puree
It's infused with essential oils
It's sweetened from a natural source
It's recommended for the whole family
Where to start
A Premium Starter Kit with NingXia products is a great way to start your NingXia journey, or to share the premium products with others. It comes with 2 x 750 ml bottles of NingXia Red® (each with 25 servings of 30 ml), 30 NingXia Red singles and 14 tubes of NingXia Nitro. The kit also includes Young Living Stress Away® 5 ml, AromaGlide Roller Fitment, Orange 5 ml, 10 Love It? Share It! Sample Business Cards, 10 Love It? Share It! Sample Oil Bottles, 2 x NingXia Red® singles (60 ml) and Product Guide.
+
Add a daily shot of NingXia Red® to your diet to enjoy the benefits of this tasty and refreshing beverage. This sweet and tangy drink's formula includes wolfberry. Also featuring plum, aronia, cherry, blueberry, and pomegranate juices and extracts, it's packed with tart and fruity flavours. In addition to these ingredients, NingXia Red's formula includes pure vanilla extract and Lemon, Orange, Yuzu, and Tangerine essential oils for a great-tasting treat. 750-ml bottles of NingXia Red are Halal and Kosher certified.
+
Attractive, 60-ml packets are ideal for introducing the naturally delicious NingXia Red. Tough, small pouches protect the powerful benefits of the NingXia wolfberry. Throw them in your purse or backpack, or give them as samples to friends, family, and interested consumers.
+
NingXia NITRO is an all natural supplement to support your daily energy and mental alertness needs. NingXia NITRO is a simple and convenient way to become more focused and supports physical performance.
More About Nitro and Zyng
NingXia Nitro—'the coffee alternative'
Small tubes of goodness designed as a quick burst of focus. Essential oils combine with botanical extracts, D-ribose, Korean ginseng and green tea extract. It's high in vitamin B3, B6, B12 (contributing to the reduction of tiredness and fatigue) and iodine (contributing to a normal cognitive function). We recommend that NingXia Nitro is best served chilled and can be taken neat or with NingXia Red or water.
NingXia Zyng—a splash of joy
A fabulous light sparkling beverage delivering a splash of joy into your day. Fuelled by an exclusive blend of pure Black Pepper and Lime essential oils, NingXia wolfberry puree, white tea extract and vitamins, this crisp drink is a unique, delicious and refreshing experience, with only 35 calories per can. You'll find it high in vitamin A (contributing to the normal function of the immune system), niacin (contributing to a normal psychological function) and pantothenic acid (contributing to the reduction of tiredness and fatigue).
NingXia DIY Recipes
Q - What is the recommended serving size for NingXia Red?
A – Young Living recommends consuming up to 120 ml a day to receive the most benefits.
Q - Why does NingXia Red contain plum, aronia berries and sweet cherry?
A – This combination delivers the numerous benefits of NingXia Red and adds to its delicious flavour.
Q - What is NingXia Red's shelf life?
A – Unopened, NingXia Red will remain safe and effective at least 24 months from its production. Once opened, you should refrigerate NingXia Red and enjoy it within 30 days.
Q - Is NingXia Red both vegetarian- and vegan-friendly?
A – Yes, NingXia Red is both vegetarian- and vegan-friendly
Q - How many wolfberries are there in a serving of NingXia Red?
A – There are more than 14 g of wolfberries in each 60 ml serving of NingXia Red.
Q - Can I add my own blend of essential oils to NingXia Red?
A – Yes! Please do customise your daily serving of NingXia Red by experimenting with Plus oils.
Q - When is the best time to drink NingXia Red?
A – NingXia Red is great at any time of day! However, many people prefer to drink it first thing in the morning to get the day started well.
Q - What do wolfberries taste like?
A – Some say that dried wolfberries taste similar to dried cranberries. However, dried wolfberries have a stronger, fuller flavour.
Q - What are goji berries?
A – Goji berries are the same as wolfberries. We choose to use the name that local residents use in the Ningxia region, where our wolfberries are grown