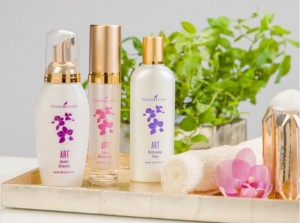 Great skin care starts with three fundamental steps: cleansing, toning, and moisturizing. Our new ART® Skin Care System offers three reformulated products that are designed to do just that. Authentic beauty radiates from within, and these products were created to emphasize your inherent beauty.
Gentle Cleanser, Refreshing Toner, and Light Moisturizer serve as the foundation of your daily skin care regimen. Let's take a closer look at these newest additions to our ART product line:
ART Gentle Cleanser
Cleansing twice daily is the first step to healthier-looking skin. Offering the same essential oil benefits as its predecessor, our new Gentle Cleanser uses additional plant-based ingredients to gently and effectively remove pore-clogging impurities from the skin.
We recommend using ART Gentle Cleanser morning and night or after any heavy sweating. Use lukewarm water and lather a nickel-sized amount of cleanser with your hands before massaging it onto the face. Rinse, and then pat dry. The mild foaming action leaves your face feeling clean, soft, and supple without stripping it of its natural oils.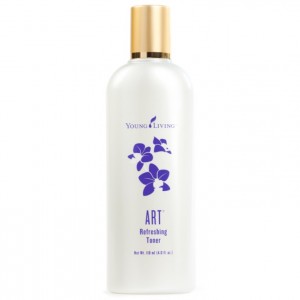 ART Refreshing Toner
Applying toner is an oft-skipped step, but if you want maximum benefits from your skin care regimen, don't leave it out! Providing essential oils in a light, easily-absorbing formula, ART Refreshing Toner smoothes and balances the skin after cleansing, diminishes the appearance of pores, and removes residual particles left behind after cleansing. To apply, dampen a cotton ball with toner and gently swipe across clean, dry skin.
ART Light Moisturizer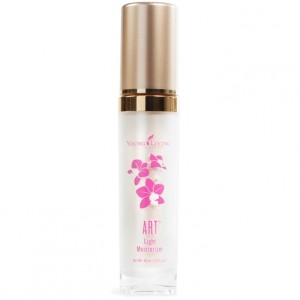 A good moisturizer forms a hydrating barrier on the skin to lock moisture and other beneficial ingredients into the skin and protect it from environmental attacks. Our new ART Light Moisturizer combines the best features of the former Day Activator and Night Reconstructor into one advanced, essential oil-infused formula. With new active botanicals that work with all skin types to help retain and maintain proper hydration, ART Light Moisturizer also reduces the visible signs of aging, evens skin tone, and improves skin elasticity. Massaged into the face morning and evening after applying toner, this moisturizer leaves your complexion refreshed, renewed, and radiant.
We can hardly wait for you to try these exciting new products! This easy-to-follow skin care regimen is gentle enough for every skin type and helps build youthful-looking skin now and long term. Your skin is a canvas—prepare it beautifully!
Gloria Russo—International and Portfolio Brand Manager, Personal Care