Jump to recipe
Greek yogurt is as versatile as it is delicious! Check out these three new recipes to add a little Greek to your diet.
Dill Veggie Dip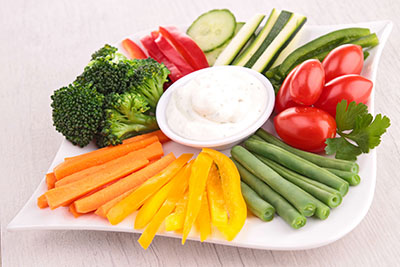 Instructions
Combine all ingredients in a blender, bowl, or zip-top bag.
Mix thoroughly.
Refrigerate for 3 hours.
Try dipping your favorite veggies—including carrots, celery sticks, bell peppers, and snap peas—in this dip for a delicious snack or side dish.
---
Yogurt-Filled Einkorn Crepes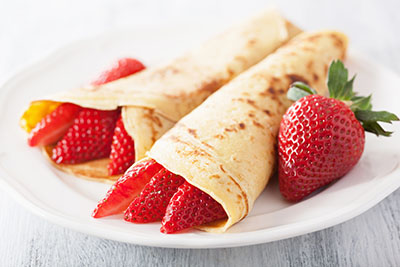 Instructions
Mix thoroughly in a blender or bowl to combine all ingredients.
Add yogurt filling to fresh or thoroughly thawed crepes.
Add fresh sliced strawberries and drizzle with Ningxia Berry Syrup.
Check out the full Einkorn Crepe recipe here. Pro tip: Make Einkorn Crepes ahead of time and freeze them between layers of wax paper for a quick and delicious breakfast
---
Greek Yogurt Coleslaw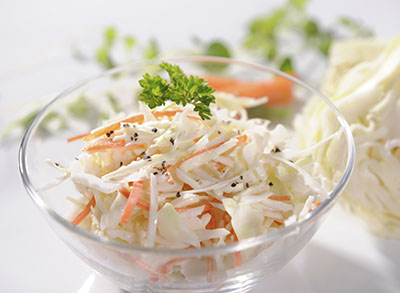 Ingredients
½ cup nonfat plain Greek yogurt
3½ tablespoons apple cider vinegar
3 tablespoons honey
1 teaspoon Himalayan pink salt
3 drops Black Pepper Vitality essential oil (or to taste)
16 ounces (about 6¼ cups) premade coleslaw blend or shredded cabbage
Instructions
In a small bowl, combine Greek yogurt, vinegar, sugar, salt, and Black Pepper Vitality and blend until combined.
Place coleslaw blend or cabbage in a large bowl and pour the Greek yogurt dressing mixture over top.
Stir to coat cabbage thoroughly.
Cover and refrigerate at least 30 minutes.
Top with grilled chicken and enjoy this coleslaw as a salad, load onto a BBQ sandwich for a southern twist, or enjoy as a side dish with any of your mealtime favorites!
For more great recipe ideas, click the Recipes link at the top of the page. What are some of your favorite ways to include Greek yogurt in your recipes? Share with us in the comments!