Looking to make fun-filled memories with your kids over winter break? On days when it's too icy to play outside, create a winter wonderland indoors! This DIY fake snow will give your littles the giggles while keeping them cozy and out of the cold. Plus, this sensory play activity is easy to clean up and features the added benefits of essential oils.
With just three ingredients and easy steps, you'll quickly be on your way to arctic entertainment.
Ingredients you'll need:
4 cups baking soda
1 can unscented shaving cream (amount may vary depending on temperature and humidity levels in your home)
5–8 drops KidScents® SniffleEase™
YL tip: Don't have SniffleEase? Swap out this blend for any of your other family favorites! Just be sure to follow safety guidelines when using oils around your little ones.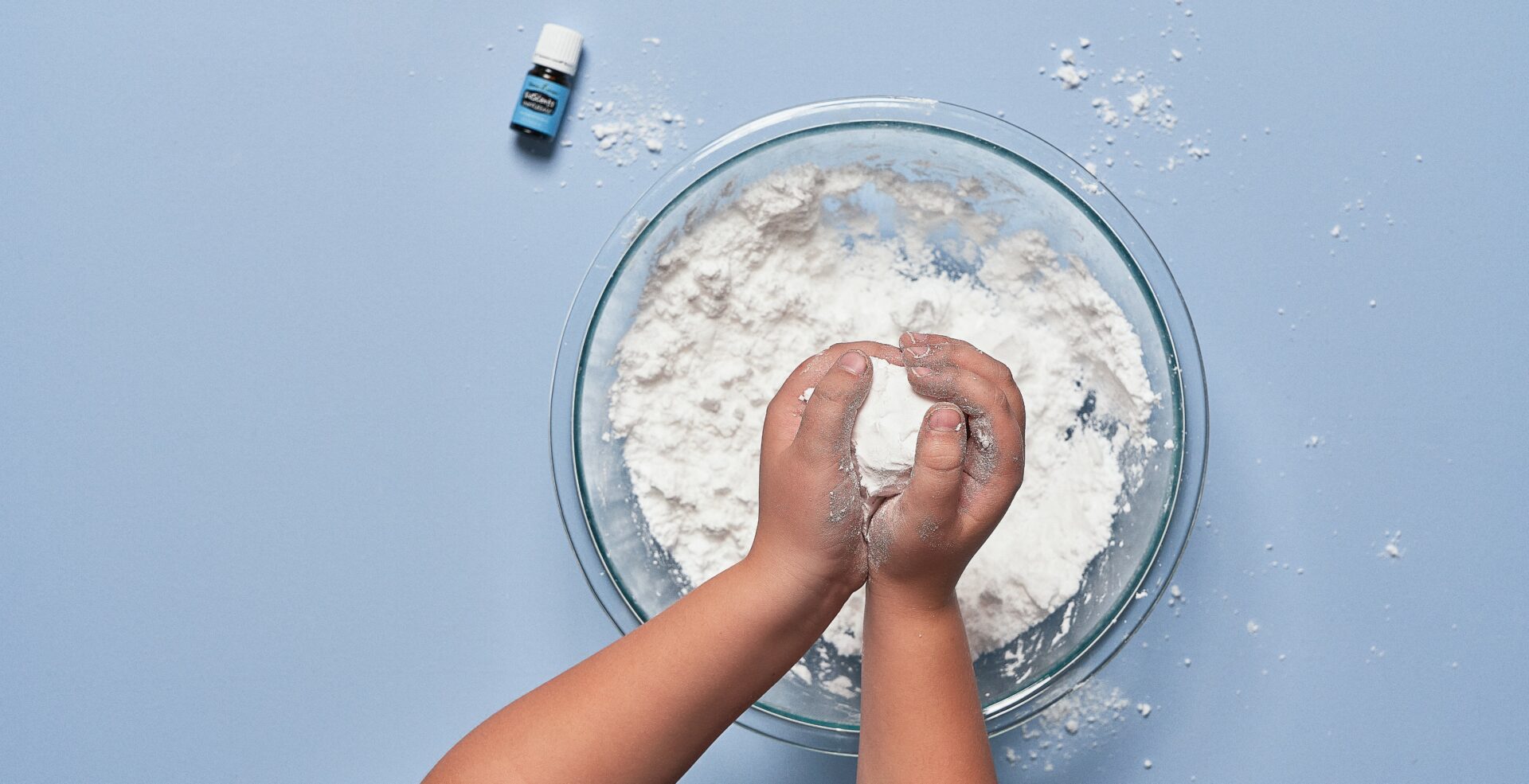 How to make essential oil fake snow
1. Measure baking soda into a bowl. If you plan on having your kids help create this DIY snow recipe, use a medium-sized plastic container with a lid for easy storage and mess-free mixing.
2. Add shaving cream a little bit at a time and knead with a wooden spoon or your hands. Add more and keep mixing until you reach a snow-like consistency that holds its shape when pressed. You don't want the snow to be too sticky or too dry.
3. Once you reach your desired consistency, add essential oils and knead until the scent is fully incorporated.
4. Watch your kiddos have a blast as they make new memories with this fun sensory play craft!
YL tip: For added fun, bring out any winter-themed toys you have. Penguins, polar bears, figurines, and more will add extra excitement and creativity to this DIY. Show your little ones how to create their own snowman to turn playtime into a winter wonderland of imagination.
How to store fake snow
After playtime, store your homemade snow in an airtight container in a cool, dry place for up to five days.
Looking for more fun sensory play activities? Learn how to make homemade essential oil play dough or how to make essential oil moon sand!
What are your favorite indoor winter activities to do with your kids?