Wondering if essential oils are safe for your kids? The answer is YES, as long as you follow these caveats and tips for proper use while enjoying nature's goodness. Follow these guidelines to get the most out of using essential oils for kids!
Patch test and dilute.
Little ones have sensitive skin, so before using essential oils on your kids, make sure to test the oil on a small area of the skin and dilute the oil first. Curious about what dilution rate you should use for peak essential oil safety? Check out this blog post with all the details on diluting oils.
YL tip: Want to use essential oils in your kids' bath? Make sure to dilute them with a carrier oil first, since adding essential oils straight to the bathwater is the same as applying it directly to skin.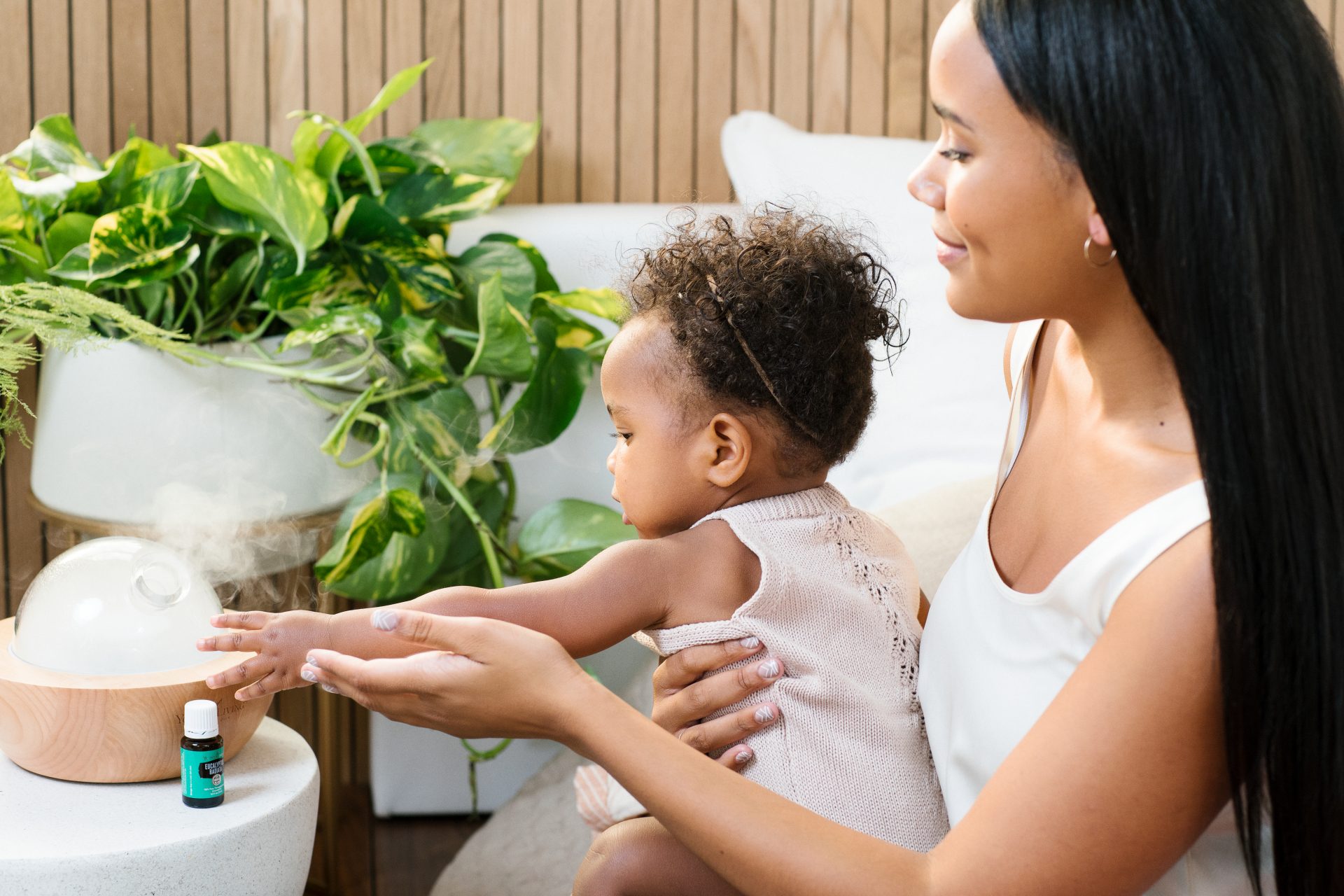 Start small.
When using essential oils for kids, treat it like you would when introducing new foods to your child. Start small and go slow, so you can watch out for allergies or any potential reactions. Use 1 or 2 diluted drops for topical application and just a few drops for diffusing before moving up to higher concentrations.
YL tip: Wear essential oils on your own skin first to get your kids accustomed to the scent of new oils.
Watch out for "hot" oils.
We're not talking about olive oil in a skillet! Some essential oils, like Cinnamon, Clove, Lemongrass, Oregano, Thyme, Exodus II™, and Thieves®, are more intense than others and can cause a hot or warming sensation when applied to the skin. Pay close attention when using these oils around kids to make sure you're following essential oil safety tips.
YL tip: If your child experiences an adverse reaction, add a carrier oil like our V-6™ Vegetable Oil Complex to dilute the oil, then wash off with cool water and soap.
Use sun protection.
We love using essential oils on our skin, but be sure to protect your little ones' skin if using oils that cause sun sensitivity, such as citrus oils. Check out this blog post for more tips on protecting skin while using photosensitive essential oils.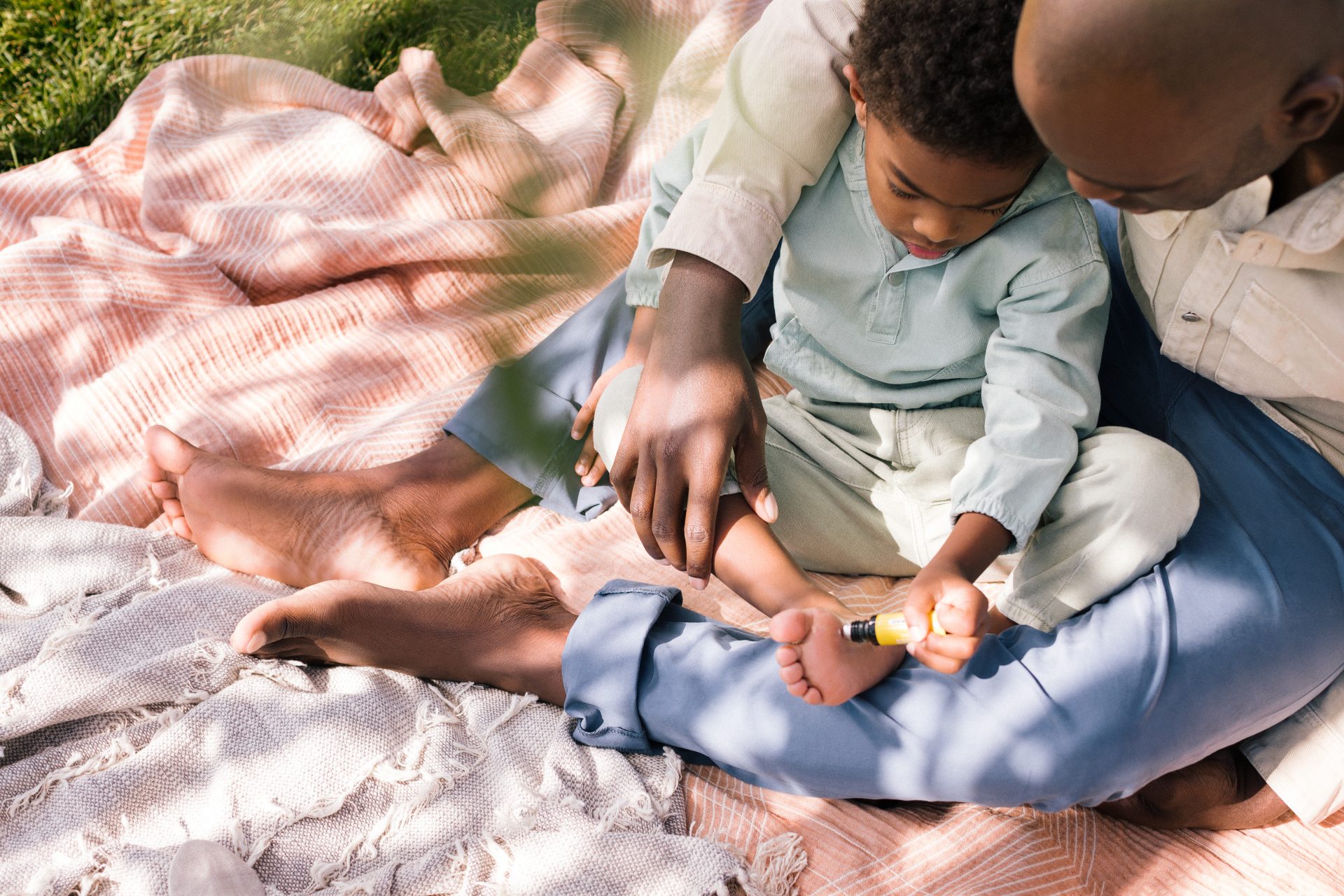 Apply in "safe" skin zones.
If you are using essential oils on babies or toddlers, apply them in areas they can't reach and then rub in their eyes. For older kids, remind them not to rub their eyes after touching essential oils.
Store safely.
The final essential oil safety tip is common sense! Keep your essential oil collection out of reach of children, so you can monitor any usage.
Now you know how to keep your kiddos safe with essential oils! Wondering what uses work with kids and essential oils?  Check out these ideas to get started!