There are countless ways to use essential oils. Applying them topically can bring a range of benefits, and we love using our culinary essential oils in recipes. When we need a boost, there's no denying that these 5 recharging essential oils are the best way of enjoying the aromatic benefits of Young Living's oils and blends by taking a few deep breaths.
R.C. essential oil blend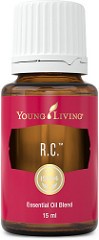 Stay motivated with R. C.™ essential oil blend's energetic aroma when you hit the weights, treadmill, or bike.
Get a post-workout spa treatment by adding a few drops to V-6™ Vegetable Oil Complex for a foot or back massage after your gym routine, outdoor adventure, or yoga practice.
Brighten your outlook during early morning errands by applying R.C. to your chest and wrists.
Use this rejuvenating essential oil blend anytime, anywhere! The convenient roll-on applicator lets you apply the naturally occurring constituent eucalyptol for an energising aroma – morning, noon, or night!
Apply Breathe Again™ to your back, neck, or chest before a steamy shower for a brisk aromatic experience.
Jump-start the morning by applying the rejuvenating scent to your chest or under your nose.
Peppermint essential oil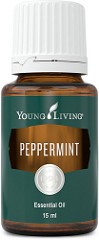 Refresh yourself after a tough workout. Dilute a few drops of Peppermint essential oil in V-6 Vegetable Oil Complex and use it in a cooling post-workout massage.
Create calm and cool essential oil combinations. Peppermint is in the same family as both Lavender and Rosemary, which means these complementary botanicals are some of the best-smelling essential oils to use together.
Create a DIY essential oil diffuser in your shower! Place 5–10 drops of Eucalyptus Radiata oil on a warm, damp washcloth and place it in the shower just out of direct contact with the water before showering. It will create cooling, Eucalyptus-infused steam.
Enjoy an uplifting experience by inhaling Eucalyptus Radiata essential oil directly or rubbing it on your chest.
Rosemary essential oil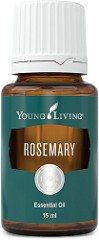 Find a moment of clarity. Rosemary essential oil's complex, woodsy aroma is perfect when you need to take a moment to refocus. If you're mixing essential oils, try putting it in an essential oil diffuser recipe that features citrus essential oils. The bright freshness of citrus will complement the herby aroma and bring energy to the diffuser blend.
Diffuse Rosemary essential oil to clear the air of unwanted odours. Try it in your kitchen for a fresh scent!
Prep your diffuser for the morning! When you're tempted to hit the snooze button, turn your diffuser on with this lively Rise & Shine diffuser recipe with Lemon essential oil  instead!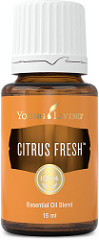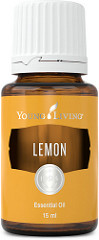 Rise & Shine
3 drops Lemon essential oil
4 drops Peppermint essential oil
We love these recharging essential oils and we love the other ways we can add them to our life!
What are your go-to essential oils for a sense of rejuvenation? Let us know in the comments!