Go to yoga and pack the fridge with organic foods. Soak in an Epsom salt bath and diffuse some essential oils. Meditate, journal then jog your worries away. These are all healthy living activities to fill up your days and become a way of life. With the cornerstones of health sorted (nutrition and exercise), it feels pretty good. But you deserve to feel GREAT. And all it takes is introducing a few small, but impactful daily products into your everyday wellness.
So, you know how the gut is called the second brain, right? Let's start here because, lovely, everything is a more difficult with tummy troubles.
Introducing Life 9…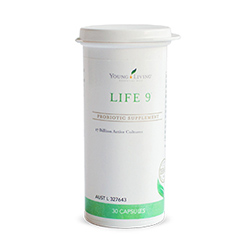 Gut health is something that we rarely focus on unless there's a problem. You know, the distended, 'pregnant' stomach that makes you want to live in leggings (and never look at jeans again).
The digestive system impacts many important functions in the body, which includes maintaining a healthy immune system, energy, and mood regulation. It's an ecosystem that speaks directly to the brain, via chemical neurotransmitters.
Life 9 is a full-spectrum probiotic that combines 17 billion live cultures, from nine beneficial bacterial stains, to support gastrointestinal health. Probiotics are the microorganisms (yes, those found in yoghurt) that help the gut absorb nutrients to get the most from our food. The Life 9 capsule supports the natural cleansing of the gut and promotes healthy digestion in adults. The delay-release technology ensures the ingredients emit in the small intestine.
What to take: One capsule daily, after your evening meal.
IlluminEyes
We bet there's one area of health that probably isn't a part of your daily repertoire … eye nutrition.
Yes, vision wellbeing. We stare at screens all day long; phone-laptop-TV-repeat, without giving it much thought. Interesting, isn't it? Go on, check the Screen Time function on your iPhone, just to see how many hours you're staring at just this device.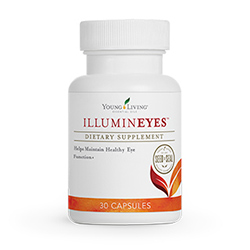 Eye health goes beyond sight. For one; exposure to light late at night can impact our sleep. It's an epidemic that experts have coined, 'Digital Eyestrain.' Big screen televisions, computer monitors, smart phones, tablets and even some fit-bit watches, are all culprits in emitting blue light.
Be sure to add Young Living's IlluminEyes to your morning regime. It's a dietary supplement you'll never forget to take, before a long day's work. IlluminEyes helps reduce eye strain and visual fatigue and supports healthy eyesight.
Vitamins A and C nourish your eyes and the botanical ingredients, lutein and zeaxanthin, sourced from marigold flower extract helps reduce eye strain and maintain healthy eyesight. It's also got carrot concentrate inside. Suddenly, your parents telling you to "eat your carrots to see at night" makes complete sense.
Oh, and don't be fooled by the name. IlluminEyes is also fab for the skin, in terms of vibrance, strength, and elasticity.
What to take: One capsule daily.
Olive Essentials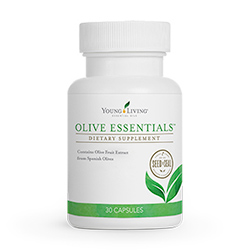 With your delicate eyes taken care of, it's over to your body health. Olive Essentials supports TOTAL body wellness. It's like drinking a litre of olive oils (plus leaf) and fruit extracts to marinate your body in antioxidants.
A staple of the famous Mediterranean lifestyle that promotes longevity, Olive Essentials boasts hydroxytyrosol from Spanish olives to support total body wellness, from the inside out.
Hydroxytyrosol is a 'superhero' free radical-fighting powerhouse. A potent antioxidant.
Start your day with powerful antioxidants to reduce free radicals formed in the body.. Think of Olive Essentials as the 'universal' daily supplement… with a blend of Young Living's signature essential oils, Parsley and Rosemary.
What to take: One capsule daily.
OmegaGize³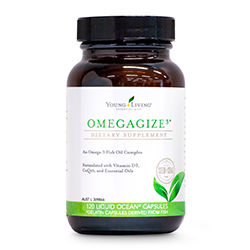 O-Mega-Goodness! If you love Olive Essentials, you're going to fall for this three-in-one supplement. OmegaGize³ combines Omega-3 fish oil, Vitamin D3, and CoQ10 (ubiquinone), combined with our proprietary essential oil blend.
OmegaGize3 is a DHA-rich fish oil blend, filled with heart and brain benefits. Omega-3 fatty acids support optimal brain, mental and cognitive function in adults, while CoQ10 helps maintain a healthy cardiovascular system function. And Vitamin D-3 supports healthy bones and teeth in adults. Give your body a leg up with OmegaGize.
What to take: Four capsules daily (two morning, two night)
NingXia Red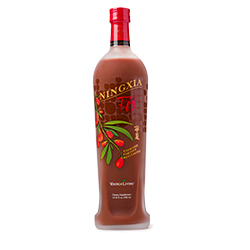 Wam bam, thank you ma'am… is what you'll be saying after drinking NingXia Red. A twice-daily shot of Ning will give you a whole lot of zing. This nutrient-packed drink revitalises the body and mind, to support wellness from head to toe.
What's in it, you ask? A blend of superfood antioxidants – NingXia wolfberry puree, grapeseed and pure vanilla extracts, blueberry, aronia, cherry, pomegranate and plum juices, plus a party of orange, yuzu, lemon, and tangerine essential oils. And yes, it tastes as good as it sounds.
What to take: Drink 30ml, twice daily. Serve chilled.
Supplements, the building blocks of whole-body wellness
Fortify and nourish your body from the inside out. While it might feel like your list of healthy habits just keeps getting longer, these five daily products aren't a chore. You'll feel your best, without sacrificing your tastebuds.
You're already doing the heavy lifting with diet and exercise. These five, easy to take daily products are the pillars that support whole-body health.
Always read the label. Follow the directions for use in each of these daily products. Vitamin and mineral supplements should not replace a balanced diet. This medicine may not be right for you. Read the warnings before purchase by visiting www.youngliving.com/en_au > products. If symptoms persist talk to your health professional.