The scent of Ylang Ylang oil is a floral favorite that traveled from lush, tropical forests just to be with you! Its rich scent makes it a popular scent in perfumes, so if you've ever caught a summery, flowery note in one of your favorite beauty products, it might just be this tropical flower. Not a fan of chemical-based scents? Same here! That's why Ylang Ylang essential oil is here to serve up that sweet scent with natural ingredients.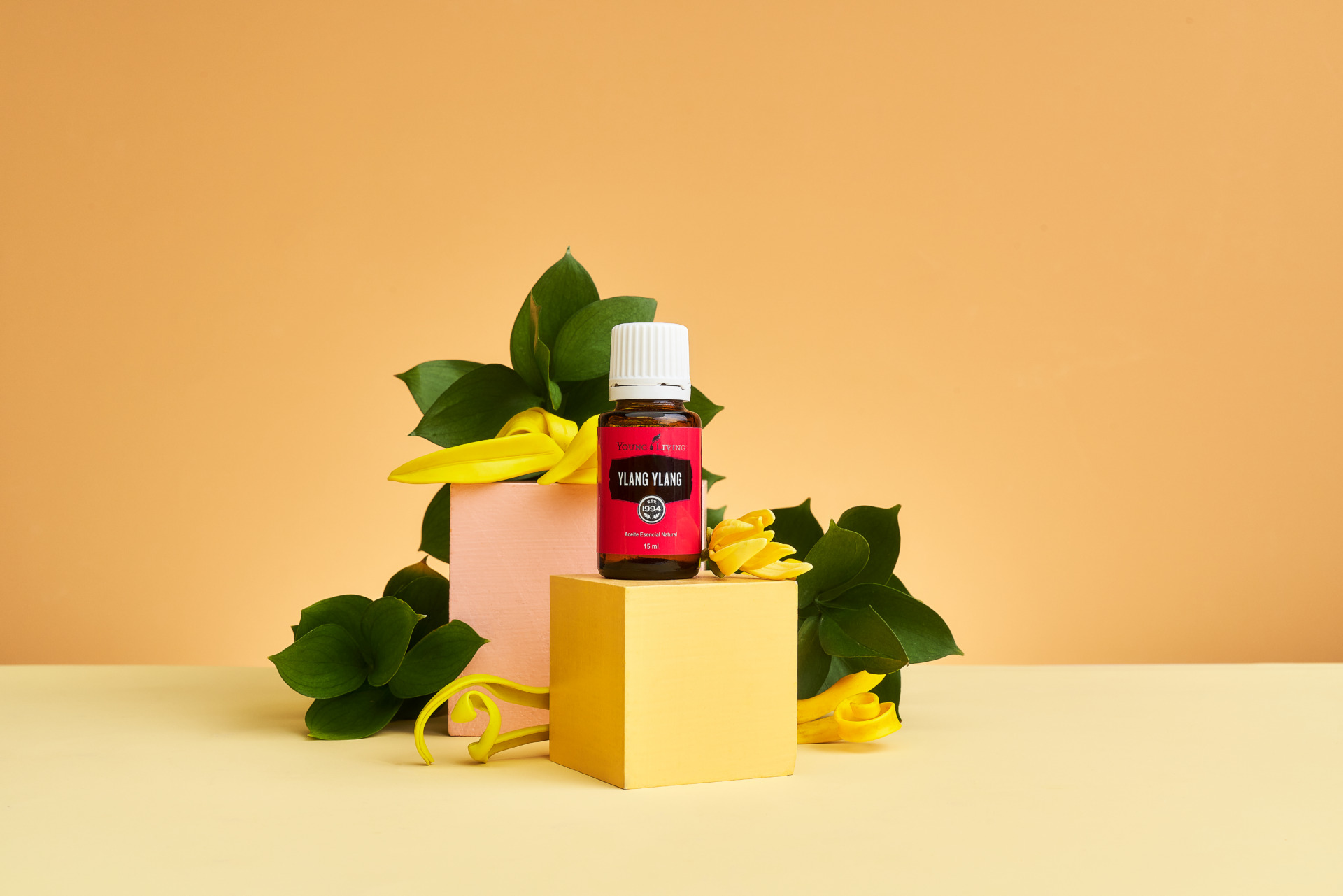 Uses and benefits of Ylang Ylang essential oil
Ylang Ylang oil does more than smell amazing—it also has a host of natural benefits! It helps support the appearance of healthy skin and hair, boosts essential oil blends like Awaken™ and Clarity™, and has an aroma that inspires self-confidence and uplifts the spirit.
Need a pop of "wow!" in your beauty routine? Ylang Ylang oil is here to help you sparkle! Add a few drops of this oil to your favorite shampoo to help support a happy scalp for healthier-looking hair. Hydrate dry hands by adding a few drops to a lotion for a tropical scent. Now you're glowing!
Ylang Ylang oil's uses aren't just skin deep. Its scent can be a boost in all types of situations! Have a fancy date coming up? Inhale the scent of Ylang Ylang oil to inspire a sense of romance before you meet your sweetheart. Ylang Ylang oil is also known to inspire a sense of confidence, so the next time you need a pick-me-up, simply reach for this essential oil.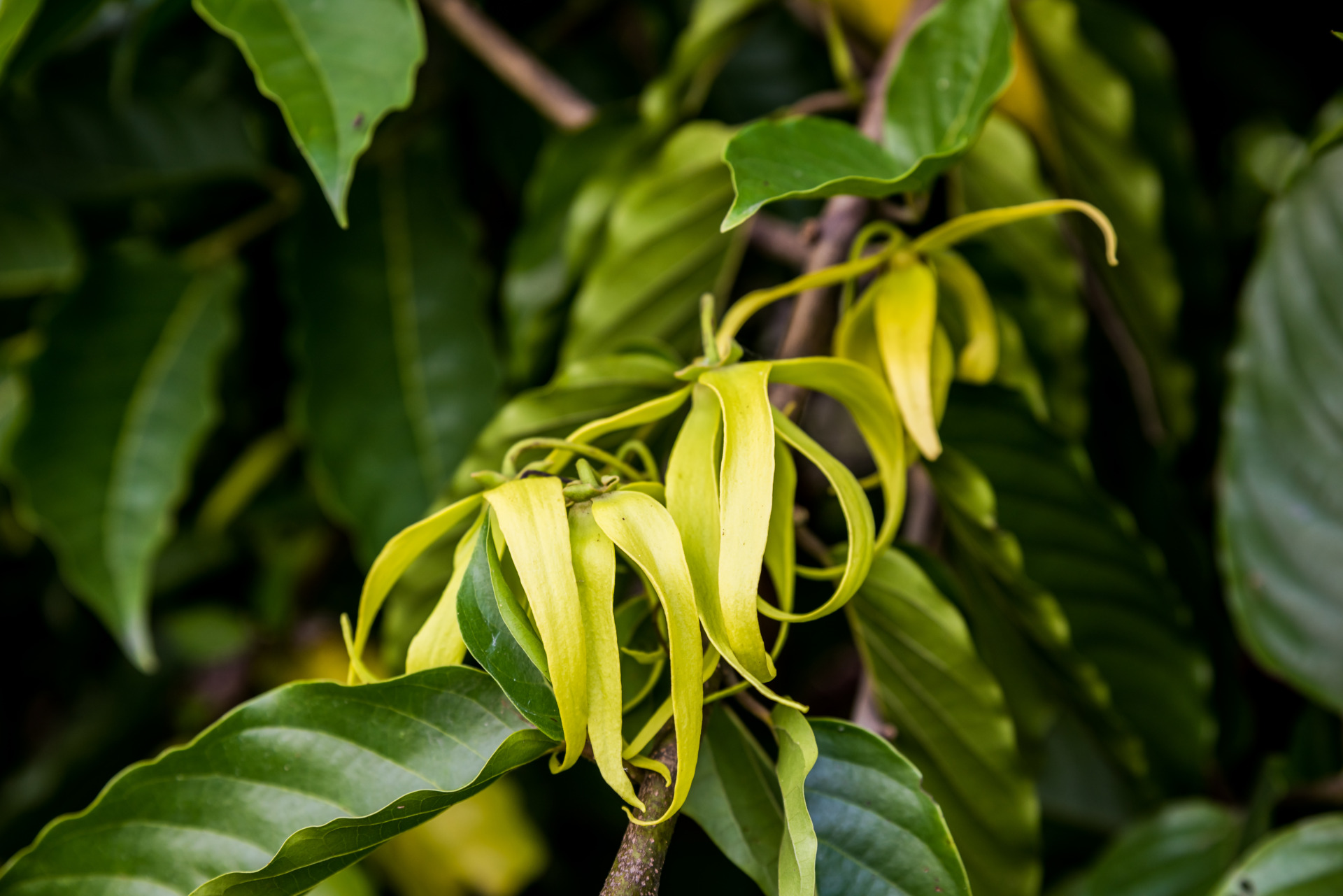 Where does Ylang Ylang essential oil come from?
Ylang Ylang essential oil is extracted from steam-distilled, star-shaped flowers of the Cananga odorata trees. These bright flowers grow in lush, tropical climates like Malaysia, Indonesia, and Madagascar. Did you know that the climate where the trees grow changes how the flowers smell?  Young Living's Ylang Ylang oil comes from two climates: Madagascar and Ecuador. The lovely trees flourishing at the Finca Botanica Farm in Ecuador are the only source for Ylang Ylang in that climate, which gives our oil a unique scent profile.
Curious about the Finca Botanica Farm? Learn more about this agricultural wonder with this blog post!
What pairs well with Ylang Ylang essential oil?
Ylang Ylang oil works well with sweet and spicy scents, so finding an oil to diffuse it with is easy! Here are some of our favorite "oil friends" for Ylang Ylang:
Bergamot
Cinnamon
Clove
Geranium
Ginger
Grapefruit
Frankincense
Jasmine
Lavender
Lemon
Patchouli
Sweet Orange
Sandalwood
Tangerine
Vetiver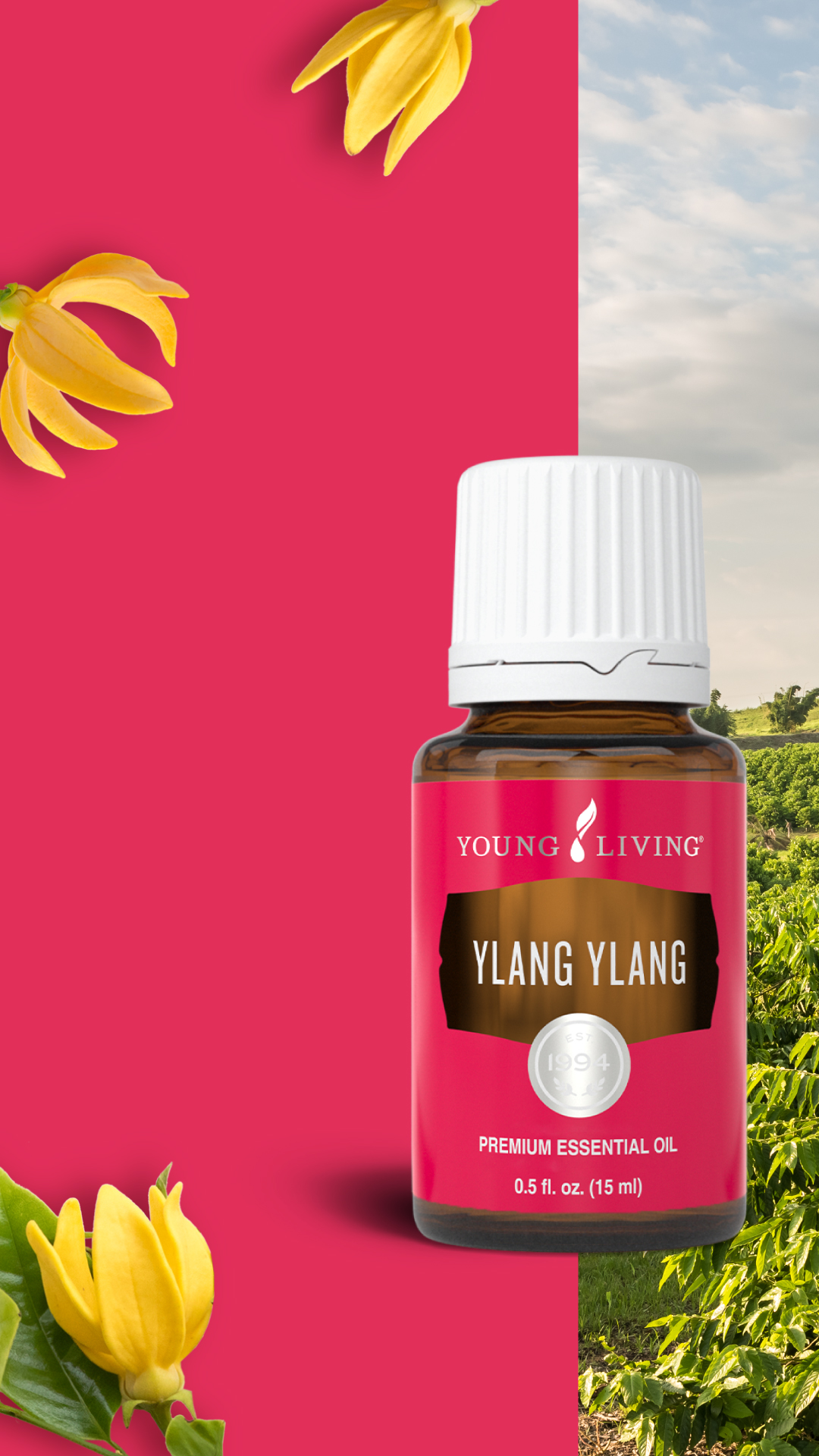 Love the scent of Ylang Ylang oil? Try a DIY body spray or find out how to make custom diffuser blends with this sweet scent.
Which Ylang Ylang oil use are you most excited to try?