We love to reach for our essential oils whenever we need an aromatic pick-me-up or a hug in a bottle, but did you know you can use Young Living essential oils every hour of the day? We've created a sunup-to-sundown essential oil guide that gets you through the day the YL way.
Rise and shine
Your bed may be a warm oasis, but when you can see the sun streaming through your window, it's time to start the day! Push back your sheets' cozy embrace and start off a refreshing morning by diffusing 2 drops Lemon, 2 drops Citrus Fresh™, and 2 drops Peppermint.
YL tip: Try adding a few drops of oil to your diffuser the night before, so you can power on the invigorating scent first thing in the morning. Find more tips for a splendid morning here!
Sweat it out
Now that you've conquered the temptation to sleep in, hit the ground running! Mix equal parts R.C.™ essential oil blend and V-6™ Vegetable Oil Complex before your HIIT class, or opt for a more tranquil sweat session by rubbing Myrrh on your chest before yoga practice.
Pamper yourself
Wash up after your workout with a spa-like shower. Add several drops of Eucalyptus Radiata to a damp washcloth that sits just outside the fall of water for a refreshing aromatic steam or take your shampoo and conditioner to the next level by adding 10 drops each of Cedarwood and Rosemary straight into the bottle. Once you've toweled off, use a drop or two of Lavender topically for a floral fragrance that will make you feel as fresh as a daisy.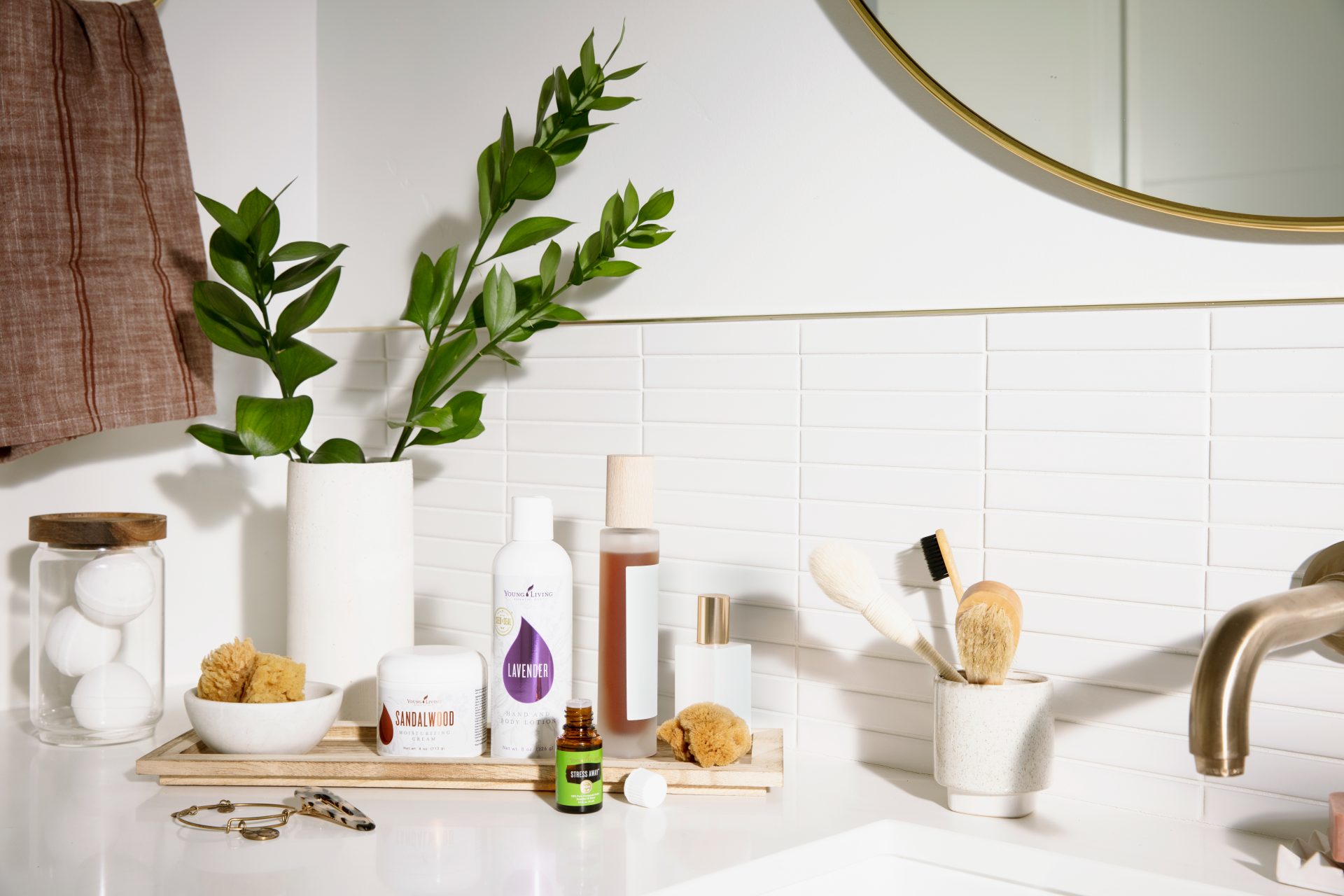 Boost your breakfast
You can't skip the most important part of the morning: a healthy breakfast. For slow mornings, add a few drops of Lemon Vitality™ to homemade muffin batter for a boost of citrus flavor. In a hurry? Simply mix Jade Lemon Vitality™ into your favorite yogurt or grab some Einkorn granola to get your day started right.
Head out the door
You've already hit an amazing stride by working out and getting ready. Keep the momentum going with EO-infused fuel while you crush your to-do list. Send your kids to school with a kiss and KidScents® MightyZymes™. Now take care of yourself by jump-starting work hours with NingXia Nitro® without worrying about caffeine jitters.
Relax during lunch
Take a breather during your lunch break to unwind. Rub a few drops of Stress Away™ on your hands and inhale deeply for a peaceful aroma during your lunch break. Close your eyes for a minute or read a book while eating to take your mind off the stress of the day. Once you're feeling rejuvenated, apply Deep Relief™ Roll-On to your neck and shoulders be