As one of Young Living's best-sellers, Purification® essential oil blend is a staple in many homes around the world—and it's not hard to see why. Citronella, Lavandin, Lemongrass, Myrtle, Rosemary, and Melaleuca Alternifolia  essential oils harmoniously blend to fill the air with the aroma of sweet lemons and grounding herbs. Diffuse Purification while doing dishes, use it to make a personal home freshener, or bring it with you when you travel, because there is no end to Purification's versatility.
Use it at home
This sweet and spicy mix, with its citrus notes and herbaceous complements, is the best aroma to greet you when you walk in your front door. Purification brings about feelings of peace and contentment, whether you and your loved ones are crowded around the kitchen table, sprawled out in the family room for game night, or dancing through the house as you tackle cleaning projects.
YL Tip: Help Purification linger longer by placing a few drops on cotton balls and stashing them in small spaces such as vents, drawers, or shoes to banish unwanted odors.
use it in your laundry day
Your overnight guests need three things when they arrive at your home: Fresh towels, spare toothbrushes, and sheets that harbor the rich smell of Purification.
To convince your visitors they're at an exotic hotel, grab a 2-oz. spray bottle and add the following:
Not expecting company anytime soon? You can still treat yourself to an aromatic escape from the ordinary. Add 2–4 drops of Purification to your laundry wash or dryer balls to infuse your clothes, linens, and blankets with a clean scent.
Between the components of Citronella and Lemongrass, Purification is a game-changer in the bathroom. There are so many ways to use it! Put two drops on the inside of the toilet paper roll for a fresh scent. Add a drop or two to a cotton ball and store between trash cans and liners to keep your bathroom smelling beautiful.
Create a cleaner for your sinks and counters by combining the following:
Uplift your whole bathroom by diffusing Purification with Lemon essential oil to help the air smell squeaky clean!
Now that your house is home to a welcoming aroma, conquer musty smells everywhere else. Use that nifty cotton ball trick you learned about above in your car to combat all the scents that build up from gym bags, kids' soccer shoes, and food take-outs. Just store the cotton balls in air vents, under floor mats, and in the pockets behind the front seats.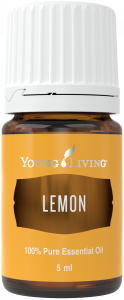 Don't stop there! Revitalize the air in hotel rooms, your office cubicle, and public bathrooms. There's no need to deal with unpleasant odors just because you're not at home.
Discover what's inside
Learn more about this carefully crafted essential oil blend and its origins. Watch this quick snapshot!
Where else do you use the power of Purification?
Spread your knowledge in the comments below.
This post is also available in: Chinese (Simplified) Malay