We know you always have a favorite essential oil or two on hand that you can easily grab when life throws curve balls your way, but what about your kids? Safely share your love of oils with the little ones by using KidScents® essential oil blends.
Young Living's KidScents blends are carefully crafted with your young ones in mind. Prediluted to protect sensitive skin? Check. Available in a roll-on for easy use? Check. Here are some of our favorite blends from this collection and practical uses you can have your kids try today.
KidPower™
A bountiful blend of Northern Lights Black Spruce, Blue Tansy, Frankincense, and other popular oils, KidPower is here to save the day when your child needs an inspiring aroma as they harness the power within.
1. Diffuse when your kids wake up as part of an empowering morning routine to start the day off on the right foot.
2. Does your child need of a moment of calm before big project at school or dance performance? Apply this blend to their wrists or back of their neck a few minutes before the important event.
YL tip: Can't be with your child when they need an aromatic boost? Put a drop or two of KidPower on a cotton ball and place it in a baggie in their backpack so they can take a deep inhale before a class, presentation, or performance.
3. Being a kid doesn't come without big emotions to deal with. KidPower's unique aroma creates a comforting environment for little ones. Diffuse this oil at the end of a rough day or put a drop or two in a relaxing bath.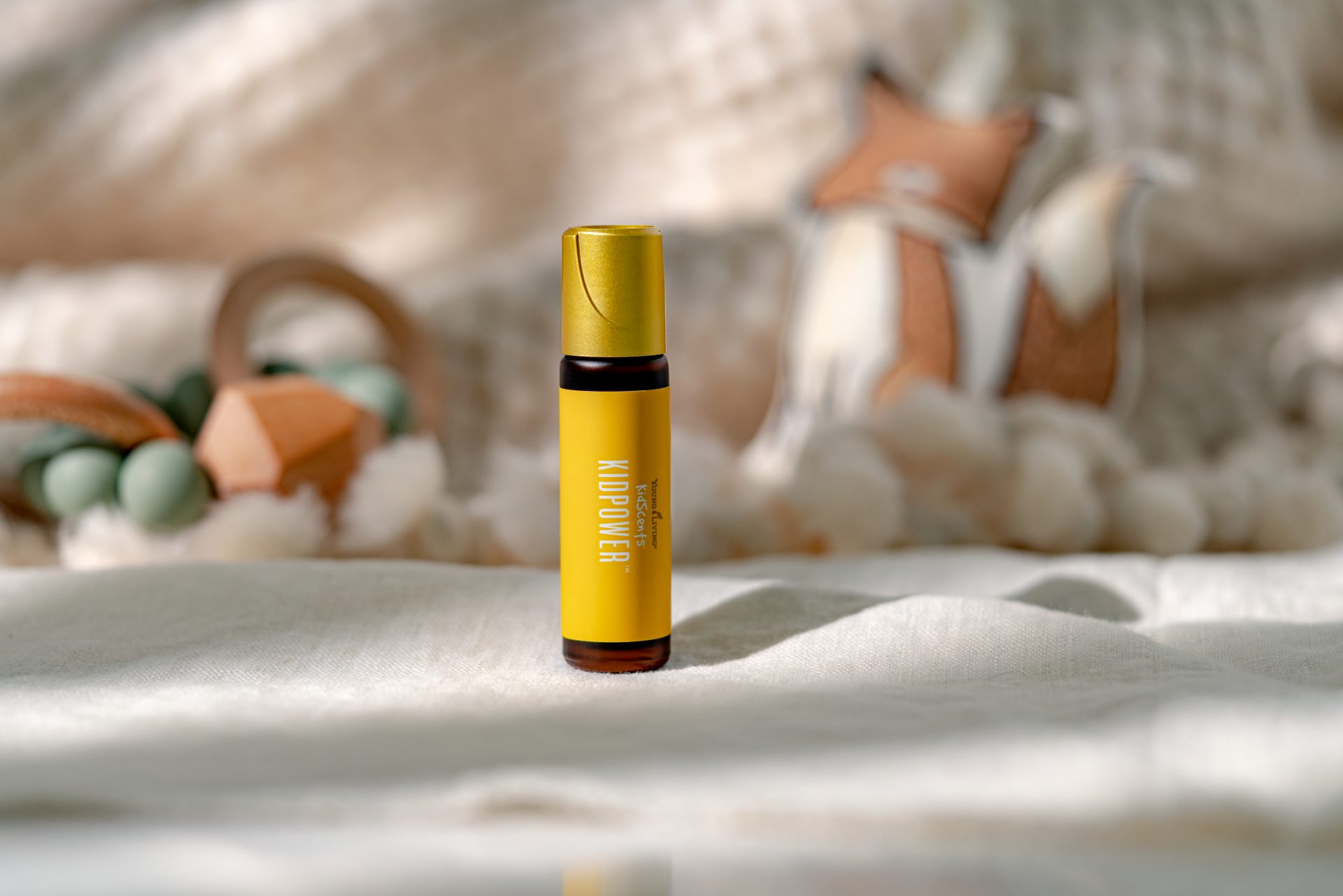 GeneYusTM
A clear mind and a calm heart are key for focus and concentration. GeneYus essential oil blend, with earthy, grounding aromas from Frankincense, Cedarwood, and Melissa, is practically perfect to diffuse during any study session or demanding task your young ones may face.
1. Is getting your children to focus during homework time always a battle? Diffuse this blend during homework, projects, or lessons while you work to keep distractions at bay and promote creativity.
2. Send your love. Apply this oil to your child's wrists or back of their neck the day of an important test or give them a cotton ball with a few drops on it for them to inhale when they need it most.
3. GenYus isn't just great for homework. Diffuse it during piano or violin practice or put a drop in the shower before a big day.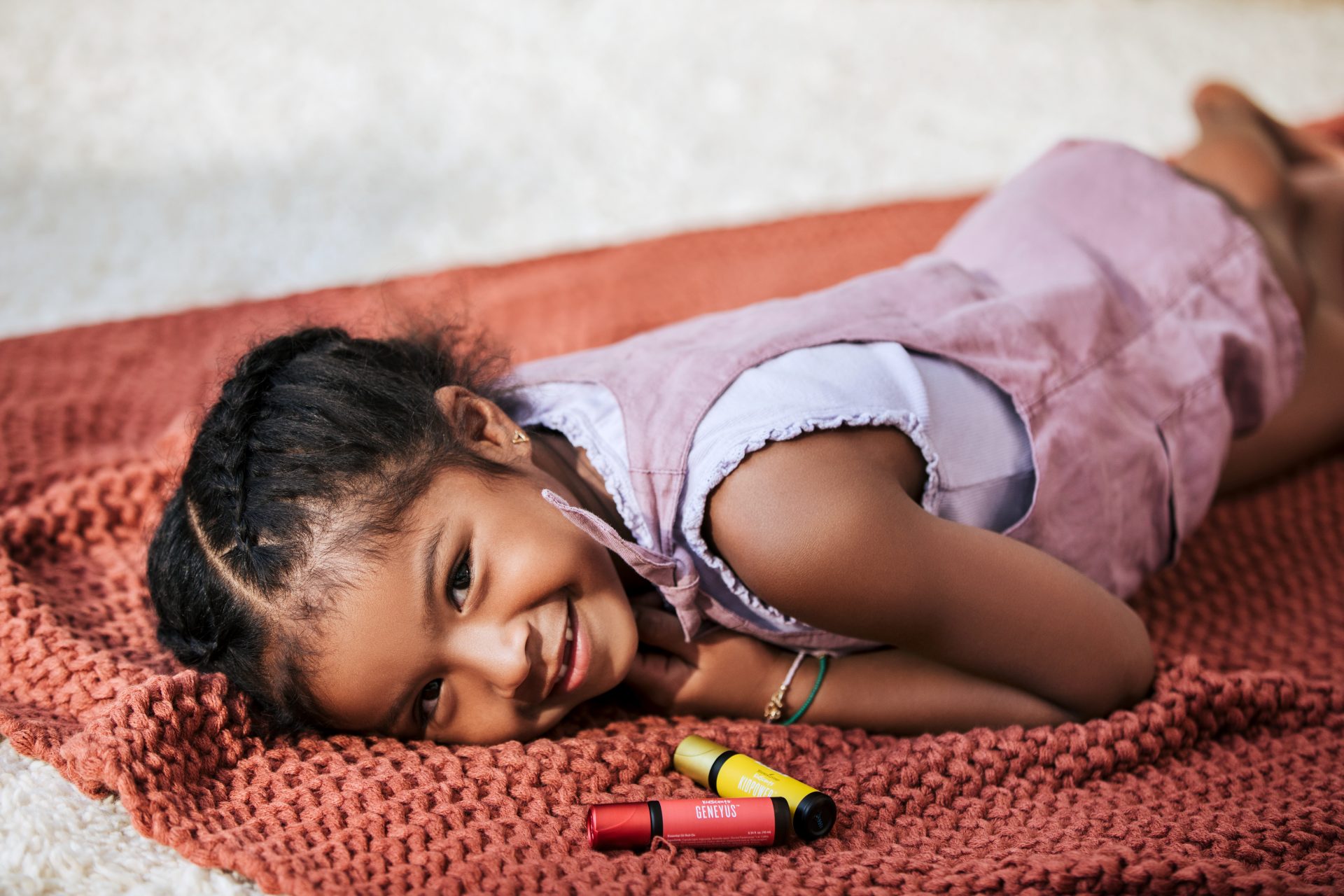 SleepylzeTM
We all know that little minds and bodies need plenty of rest, but sometimes they also need help quieting down for the day. Sleepylze essential oil blend has your back with oils like Lavender, Geranium, and Roman Chamomile.
1. Time to ride the rainbow the dreamland? With a blend of peaceful aromas, Sleepylze is the perfect end-of-day essential oil blend. Diffuse before bedtime to create a quiet atmosphere.
YL tip: Diffuse Sleepylze through the night to keep little minds peacefully dreaming all night long.
2. If naptime is currently the worst time, massage this blend on your toddler's feet as part of their pre-nap routine.
YL tip: Use Sleepylze as part of a massage before bed as well. Apply directly or combine with your favorite lotion or carrier oil. (Moms can use it too!)
3. Help your kids unwind with a relaxing shower or bath. Use Sleepylze directly in the bath, add a few drops to their shampoo or body wash, or create bedtime bubble bath with our DIY recipe.