This year's International Women's Day (IWD) is asking people to imagine a gender equal world–one free of bias, stereotypes, and discrimination. In honor of IWD 2022 and this year's #BreakTheBias theme, we at Young Living want to draw attention to four incredible women whose unique experiences and talents helped them overcome bias to thrive in their respective industries. 
Spotlighting these inspiring stories and celebrating what these women have achieved allows us the opportunity to envision a diverse and inclusive world that empowers women and champions equality. Let's dive into four empowering tales of exceptionalism from women who broke through the bias.
Andrea Higbee-Aguin
Greenhouse Team Lead, Mona, Utah
From a young age, Andrea had two loves: art and plants. She sought out to combine those two passions by bringing science and art together in her studies. This led her to the world of farming and conservation—a hands-on, labor-intensive field that many wrongfully assume doesn't attract women. This stereotype, however, only strengthened Andrea in her pursuit which led to her role as greenhouse team lead at Young Living's Lavender Farm and Distillery in Mona, Utah.
Andrea believes that many of the characteristics and burdens that society normally attaches to women as weaknesses are actually strengths in their own right–none more so than motherhood. "My experiences as a mother have helped me to excel….you have to learn to get back up, trust your instincts, and push forward," she says. "Because of the expectations placed on women historically, we are limitless in our ability to diversify and adjust to new circumstances."
For women looking to follow Andrea's green footsteps into the world of farming, she has a simple but powerful piece of advice: "I would challenge them not to be afraid of stereotypes or about what women are supposed to do or not supposed to do," she says. "Experiment with tools, learn how to use them safely, learn everything you can, and go out into nature to observe and figure out how [farming] works on its own."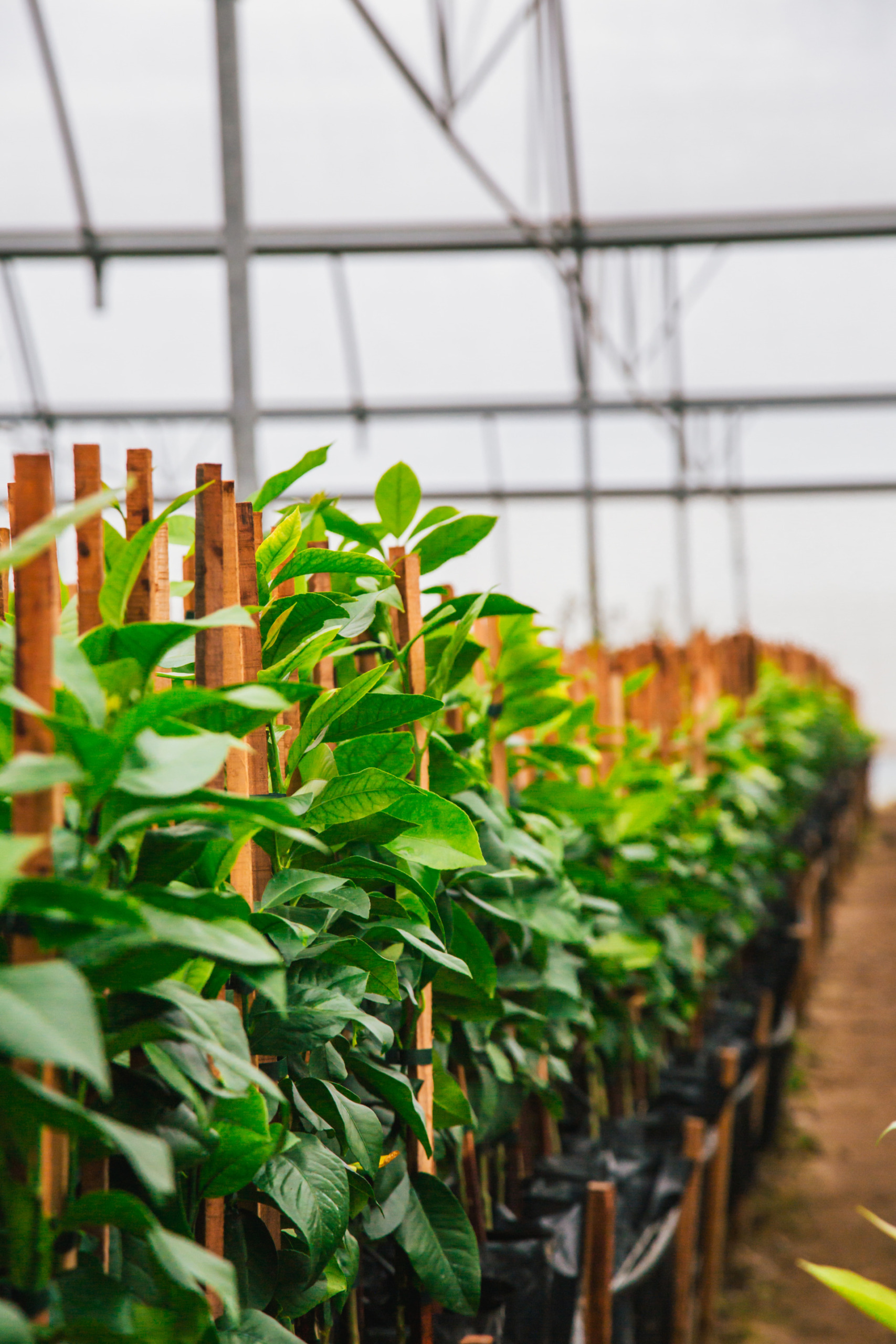 Jolene Kaufusi
Senior Scientist – Research & Discovery, Young Living GHQ
Boundless curiosity is what helped Jolene stumble into a career in formulation chemistry. Not content with simply testing products in a lab, Jolene wanted to create her own formulas. She started learning on her own and shadowing the formulation lab until one day a position opened and she was hired thanks to her self-taught knowledge and experience. "The thing is that books, labs, and equations do not know what gender is," she noted when asked about the false stigma that women aren't as inclined as men for scientific careers. 
She does believe, however, that gender representation matters when it comes to the output of her work, noting that men don't bring the same perspective to the table that women do. "How do they know what really matters to the female consumer or what types of products would make a woman's life easier? While they can ask another woman, there is something to be said about first-hand experience and the insights that can come because of that," she says. Being a woman in a male-dominated field has only helped Jolene excel because of her unique and thoughtful insights.
Jolene's natural curiosity and hands-on attitude got her into the field of her dreams, while learning more about empowerment through soft skills helped her get to her position today. One of her hardest lessons learned was that, in the workforce and in life, you are ultimately treated how you allow yourself to be treated by others—a lesson she still contends with. "I have been learning to speak up for myself and say 'no'—to be bold, negotiate my salary, and understand my worth. This is not always easy and I fight feeling intimidated," she says. Even though Jolene broke through the bias to achieve her goals, she still actively fights to get what she wants.
Gabby Lopez
Distillery Operator/Farmer, Highland Flats Farm, Idaho 
As a distillery operator and farmer, Gabby operates everything from tractors to a skid steer—skills she pursued once she found herself an empty nester and in need of something to do for her sanity and mental health. At a previous job, she worked for a company that didn't allow women the opportunity to operate farm equipment–an antiquated policy she overcame in a classic 'show, don't tell' scenario that left her male boss speechless.
This led her to Young Living where she began as a part-time groundskeeper and now operates a distillery on her own. What started as an exercise in personal fulfillment blossomed into a new career she now continues because of professional achievement and satisfaction. Gabby preaches the value of putting in hard work at the beginning in order to reap rewards in the future. She notes that women bring a different perspective than their male counterparts when it comes to getting things done and creating a sense of unity at work. 
If anything, her story highlights that second (or third or even fourth) acts are possible, no matter your circumstances or the stage of life you're in. "Remember that nothing is permanent; you can always change the direction of your career if you want," she says. "Make your own goals and go for them! In my personal experience there hasn't been anything I couldn't accomplish, so it shouldn't be any different for women looking for a job in industries where we are a minority."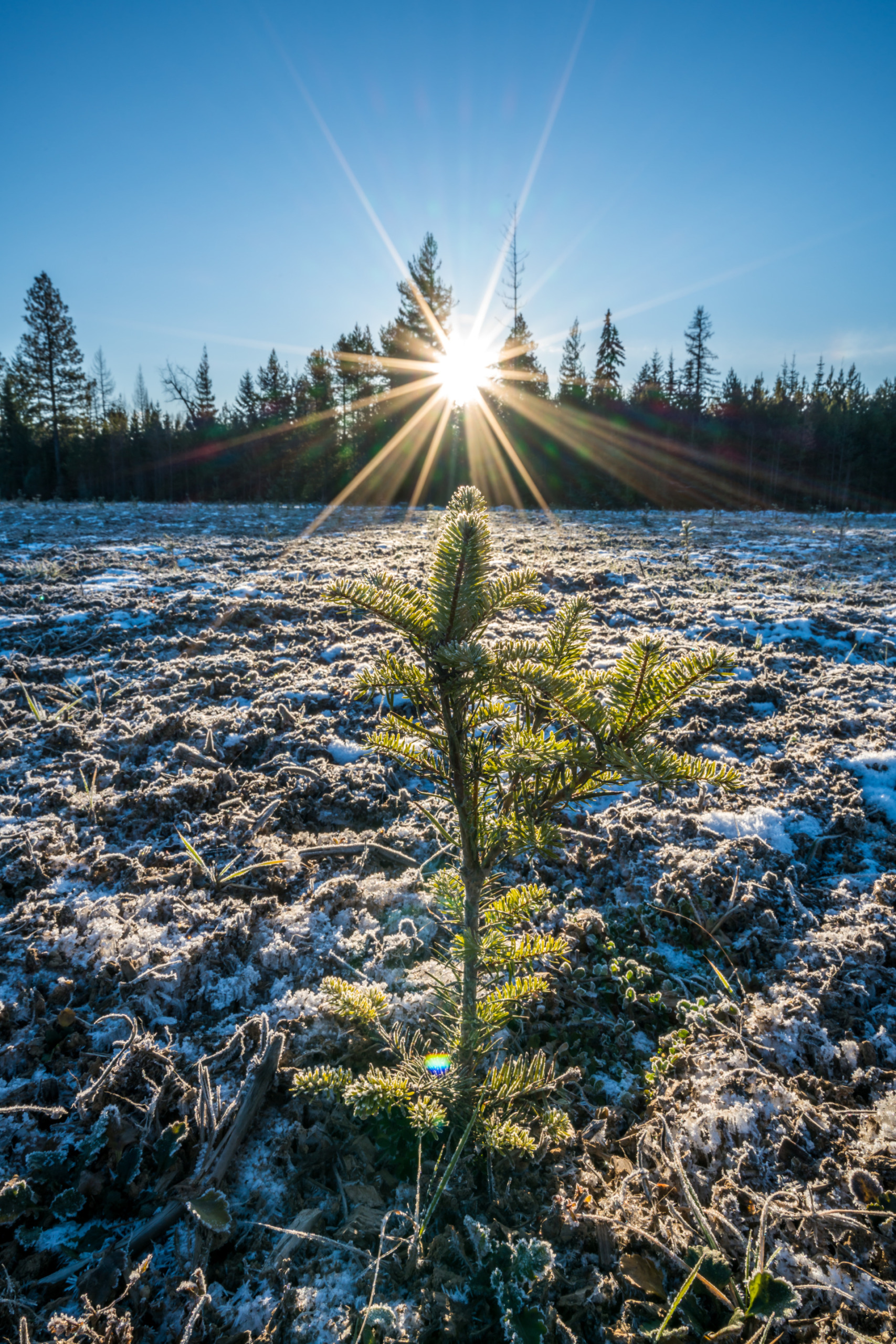 Euna Paredes
Scientist III, Young Living GHQ
Euna owes her fascination and pursuit of chemistry to her third grade teacher Ms. Pearce, underscoring the power that educators can have in sparking a lifelong passion. "I was in awe [of] her presentations and how exciting science could be," she said. From there, it was other inspiring teachers likeMrs. Knight who guided Euna on her evolving journey into an education and career in science. Add to the fact that these formative teachers were women themselves and Euna saw nothing stopping her on her path to becoming a chemist at Young Living.
"Science is for everyone," Euna declares. And for other women looking to pursue it, Euna notes it's important to push boundaries and set high goals. "If there is something you are passionate about, go for it and do not give up. Be an advocate for yourself or no one else will be." Euna views being a minority in her field as a strength rather than a weakness. "I think [women] can also gain knowledge and experience through being a minority in certain industries by becoming more resilient to things that come our way and work[ing] even harder knowing the fact that we are a minority," she says. 
And just as teachers like Ms. Pearce and Mrs. Knight inspired her to pursue a career in science, Euna to this day receives empowerment and inspiration from other female scientists and hopes to pay it forward: "I hope to inspire other young women and be a role model for future scientists."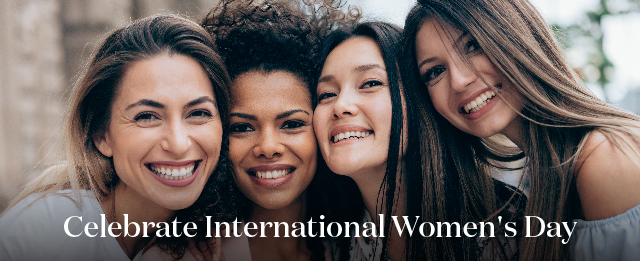 On this International Women's Day, we hope the empowering and resilient stories of Andrea, Jolene, Gabby, and Euna inspire and encourage people from all corners of the world to follow their dreams, work hard, and pave the way for an equal and equitable future for all. And always remember that you too can overcome and #BreakTheBias.