Jump to recipe
With the cold on its way, many of us will be breaking out our baking sheets and dusting off our recipe cards as we head into the holiday season. What better way to celebrate than to offer your loved ones healthy baked treats made with unrefined, heirloom Einkorn Flour? With einkorn, you can make your recipes just as nutritious as they are delicious. Keep reading to learn more about einkorn and for a scrumptious pumpkin cookie recipe!
What is einkorn?
Einkorn, also known as "one grain," is a healthier alternative to regular, modern wheat. Many find einkorn easier to digest because of its unhybridized genetic profile. Einkorn is a very old form of grain that has been cultivated for generations without being genetically modified like many other grains available today. Einkorn is a healthy choice that doesn't cut corners on taste. This amazing grain has more protein and fiber than traditional wheat flour and loses less of its nutrients in processing.
Young Living offers a broad range of products made from nutritious einkorn, including Einkorn Granola, Einkorn Spaghetti, Einkorn Flour, and more! With einkorn, your imagination is the limit to what healthy and delicious dishes and treats you can create!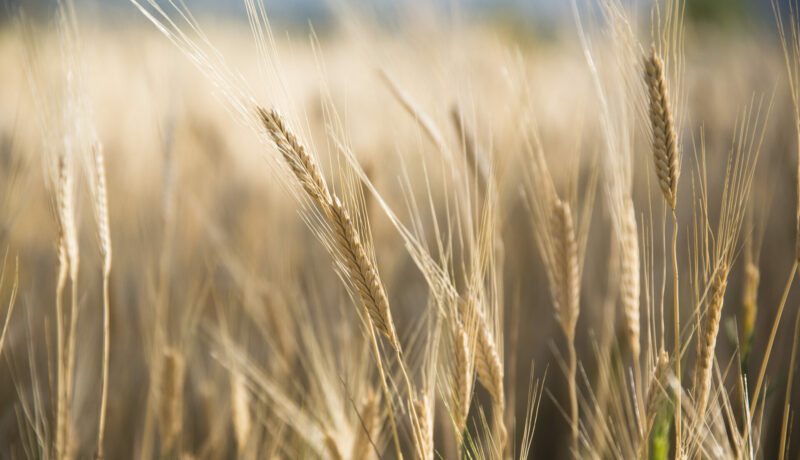 Can you substitute Einkorn Flour for regular flour?
Einkorn Flour can be easily substituted for all-purpose or whole-wheat flours at a 1:1 ratio, which makes einkorn a good flour for making bread.
In the second edition of Heidi Ellis' cookbook, Heidi's Healthy Kitchen: Baking & Cooking with Einkorn, you'll find more than 80 mouthwatering recipes for cooking and baking with einkorn. The book also includes tips and tricks from Heidi for cooking with einkorn and how it's different from traditional wheat flour, so there is no difficult learning curve—only delicious food!
In the updated cookbook, you'll find lots of yummy fall recipes, including sourdough bread, corn bread, and delicious desserts like the pumpkin cookies below.
Einkorn pumpkin cookies recipe
To celebrate the season of pumpkin spice, we've got an exclusive pumpkin cookie recipe straight from Heidi's cookbook. Though this recipe reminds us of fall, it can be made any time of year for a sweet, healthier treat option.
Einkorn Pumpkin Cookies

Ingredients
2½ cups (12 1/2 ounces) Einkorn Flour
½ teaspoon sea salt
¾ teaspoon ground nutmeg
2 teaspoons ground cinnamon
1½ teaspoons aluminum-free baking powder
1½ teaspoons baking soda
½ cup organic, free-range butter, softened
½ cup (3 ounces) coconut sugar
¾ cup honey
1 teaspoon pure vanilla extract
2 eggs
1 cup organic pumpkin puree
1 cup raisins
1 cup chopped walnuts
Instructions
1. Preheat oven to 350°F.
2. In a bowl, whisk together the flour, sea salt, nutmeg, cinnamon, baking powder, and baking soda.
3. In another large bowl, cream together the butter, coconut sugar, and honey. Add the vanilla and eggs and mix well until smooth. Add the pumpkin and mix thoroughly.
4. Add half the dry mixture to the pumpkin mixture and mix until just combined. Do not overmix. Then, add the rest and mix until just combined. Again, do not overmix.
5. Fold in the raisins and nuts.
6. Line a baking sheet with parchment paper and drop the dough in large, rounded teaspoons onto the baking sheet.
7. Bake for 13–14 minutes. Let cool on a wire rack or a brown grocery bag laid open.
Makes 4 dozen cookies.
Copyright 2021 - Heidi Ellis, All Right Reserved
If you're looking for more ideas on how to use einkorn in your kitchen, check out this blog post to learn how to make all sorts of tasty einkorn treats!
Have you tried cooking with einkorn before? What is your favorite recipe?