Ready to show off a little skin this Spring? All this warm weather has us trading in our jeans for shorts, our jumpers for shirts, and boots for sandals. Say goodbye to dull skin and hello to a healthy complexion this spring with our 7 simple tips for great looking skin!
1. Hydrate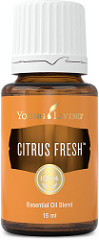 Like the rest of your body, your skin dries out when you aren't drinking enough water. Ensure you stay hydrated by keeping a reusable water bottle on hand at your desk, running errands, or around the house. Flavour your water by infusing it with Citrus Fresh or Lemon essential oils and fruit. You'll love the burst of flavour, and your body will thank you for the added hydration!
2. Eat Clean

Give your body the nutrients it needs! Research suggests that eating a diet full of antioxidant-rich foods like carrots, apricots, leafy greens, tomatoes, blueberries, legumes, fatty fish and nuts can, therefore, help improve your overall health and with it, your skin's appearance. Great looking skin here we come!
3. Cleanse
Cleanse the day away – your skin is exposed to many forms of bacteria during the day; when too much dirt builds up, as a result, it can lead to inflammation and blemishes. Daily facial cleansing removes impurities from your face helping to leave your skin feeling fresh and clean.
Give the delicate skin on your face a break from harsh chemicals by using our BLOOM™ by Young Living Brightening Cleanser to promote a fresh look. BLOOM Brightening Cleanser is a naturally derived facial wash that reveals radiant skin and leaves your face feeling refreshed and smooth. BLOOM Brightening Cleanser is powered by plumeria flower extract, sodium hyaluronate, and pracaxi seed oil to cleanse and hydrate your skin. After cleansing, gently pat down your face, rather than rubbing, to minimise the chances of pulling the skin.
4. Exfoliate
Your skin is constantly working to regenerate. As this process happens, dead skin cells move to the surface. The buildup of dead skin cells can dull your complexion and suck up the moisture from your skincare products. As you get older, sadly, this process slows,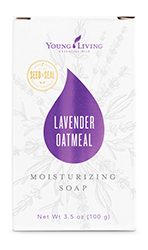 increasing buildup – that is where exfoliation comes in!
Using a gentle exfoliator one to two times a week removes dead skin, helping your inner beauty shine through. Pay attention to how your skin reacts as over-exfoliation can irritate the skin – you know your skin best!
We love our Lavender-Oatmeal Bar Soap for gently exfoliating the body with oat bran, leaving your skin feeling soft and supple.
If you prefer using a body wash, try using an exfoliating glove or a gentle sugar scrub mixed with your favourite essential oil as part of your shower routine. Our go-to essential oils are Peppermint, Cinnamon Bark and Lavender – you can mix it up depending on how you are feeling.
5. Rehydrate
After cleaning the skin, you want to use hydrating products to bring moisture back into the skin – this can be done through a face serum or essence. One of the most striking benefits of a face essence is its ability to help lock in moisture, making them a great tool for antiaging.
Improve the moisture content of the skin whilst strengthening the skin barrier with your skin's new BFF is BLOOM™ by Young Living Brightening Essence. This luminous, gel-textured essence infuses moisture into the skin, refining the skin's look and texture. Ethically sourced mica instantly illuminates skin and gives it a radiant glow. Its non-stripping and pH balance-restoring formula leaves your skin refreshed and radiant.
6. Moisturise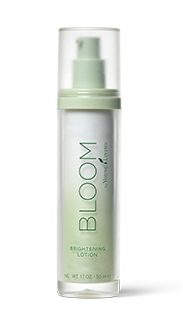 Once you have used your essence, give back to your skin with your favourite moisturiser! Moisturising is the easiest way to get back your glow while helping your skin feel softer and looking smoother.
Give the sensitive skin on your face added hydration with our BLOOM™ by Young Living Brightening Lotion, infused with the most advanced natural ingredients, brightening the skin's appearance while boosting natural radiance. BLOOM's lightweight hydration helps moisturise skin, while antioxidants help minimise the appearance of future damage.
If you want to incorporate the wonderful benefits of essential oils to your skincare routine, try mixing a small amount of Frankincense or Cedarwood to your daily application of liquid foundation to help your skin look dewy all day long.
We also recommend using a mineral sunscreen to protect your skin from UV rays. The Young Living Mineral Sunscreen Lotion SPF 50 is made with naturally derived plant and mineral-based ingredients making it the perfect addition to your skincare routine. Simply mix in your mineral sunscreen with your moisturiser or liquid foundation for a radiant look.
7. Sleep
Your grandmother's beauty sleep is one of the best ways to rejuvenate your body and skin every single day. While you sleep, your skin's blood flow increases and the organ rebuilds its collagen and repairs damage from UV exposure, reducing wrinkles and age spots.
If you are having difficulties having a goodnight's sleep, try this DIY pillow mist blend; first, add 8 drops of Lavender and Peppermint essential oils to a spray bottle; then fill with distilled water, pop the lid on and shake thoroughly. To use, spray onto your pillows before bed to help soothe the mind and body – so simple!
This spring feel confident in the skin you are in! Try incorporating these 7 simple tips for great looking skin into your routine to help finally say goodbye to dull skin.