Whether you've been oil-obsessed for five minutes, five months, or five years, every drop of knowledge you gain about essential oils is as precious as the oil itself. You've already answered some important questions:
But how do you go from newbie to pro? One thing is for sure- every expert has two things in common: They master the basics and then they take it to the next level. Ready? Get set. Let's learn!
Master the basics
You use Blue Cypress essential oil for its buzzworthy skin results,but did you know it's great for a massage? It's hard to beat an hour of relaxation that's also working on reducing the appearance of your blemishes.
Add a drop or two of Blue Tansy to your preferred carrier oil and massage into worn-out muscles. For that oh-so-relieving cooling sensation, add a drop of Cool Azul®.
You use Lemongrass essential oil for its sunny scent, but did you know it's a skin-cleansing superstar? Nobody's got time for skin care products that smell awful. That's why we're big fans of this essential oil's bright scent and even brighter results!
Put a drop of Lemongrass into your morning skin cleanser.
Make a DIY toner: Add 3 ounces of witch hazel and 15 drops of Lemongrass to a glass spray bottle. Spray on a cotton ball and swipe over your whole face.
You use Myrrh essential oil for its scent's ability to keep you centered, but did you know it's just the problem solver you need for dry, chapped skin? Now that you've got smooth skin and a serene outlook, you can conquer anything!
Add 2 drops of Myrrh to a dime-sized amount of jojoba oil and massage into scalp.
Enhance body care products like your favourite lotion with a bit of Myrrh.
You use Cedarwood essential oil for its thirst-quenching abilities on your skin and hair, but did you know it's a natural deodorizer? Expand your uses for Cedarwood beyond the vanity cabinet and treat your house with this sweet, woodsy fragrance.
Add several drops of Cedarwood to a cotton ball and hide it anywhere that needs a bit of freshening up- trash cans, shoe closets, gym bags, and more.
You use Tangerine essential oil for its swoon-worthy skin benefits, but did you know its calming scent is just the trick for winding down before bed? After working so hard for grail-status skin, you deserve the perfect night's rest!
Diffuse Tangerine with Lavender in your little one's bedroom during storytime.
Make a pillow mist with 4 ounces of distilled water and 10-15 drops of Tangerine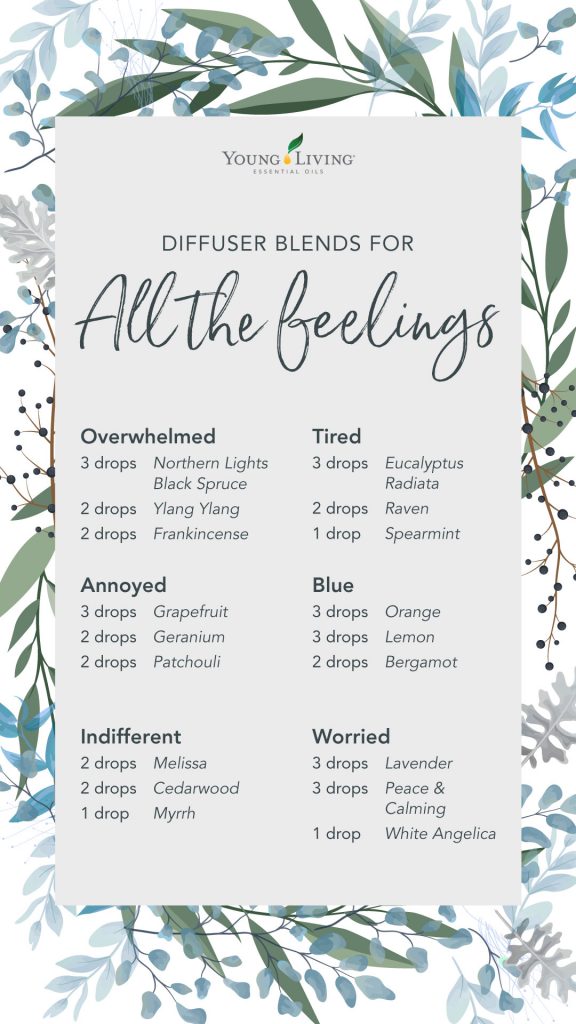 Reach next-level status
Traditionally used to support energy flow, Ledum can be added to any rejuvenating massage. Simply add 5 drops of Ledum to every 1 tablespoon of V-6™.
A top pick to promote spiritual awareness, reach for Hong Kuai each time you say prayers of gratitude or reflect on your day with meditation.
Incredibly stimulating and motivating, Hyssop's aroma is a powerhouse diffuser companion when it comes to dreaming up life-changing goals and finding the strength to accomplish them!
Australian Ericifolia essential oil
With the combined benefits of oils like Tea Tree and Lavender, it's no wonder that a dab or two of Australian Ericifolia will give you cover-girl skin in no time.
Ease the tension by applying Ravintsara mixed with fractionated coconut oil on your chest. Don't forget to breathe deep!
An after-dinnertime must, Xia Mao not only freshen the air, but it clears the air too as its aroma helps everyone have an enlightened mind.
For an aroma that's sweet as honey and makes everything seem crystal clear, dab Cistus on your temples before walking out the door.
What new thing did you learn about essential oils today?
Share your new tricks in the comments below?