Raise your voice alongside so many others around the world with One Voice™ essential oil blend. Created in collaboration with The D. Gary Young, Young Living Foundation, this complex bouquet of exquisite floral, grounding, and woodsy premium essential oils supports the Foundation's effort to end exploitation worldwide.
What essential oils are included in One Voice?
One Voice combines empowering oils that include: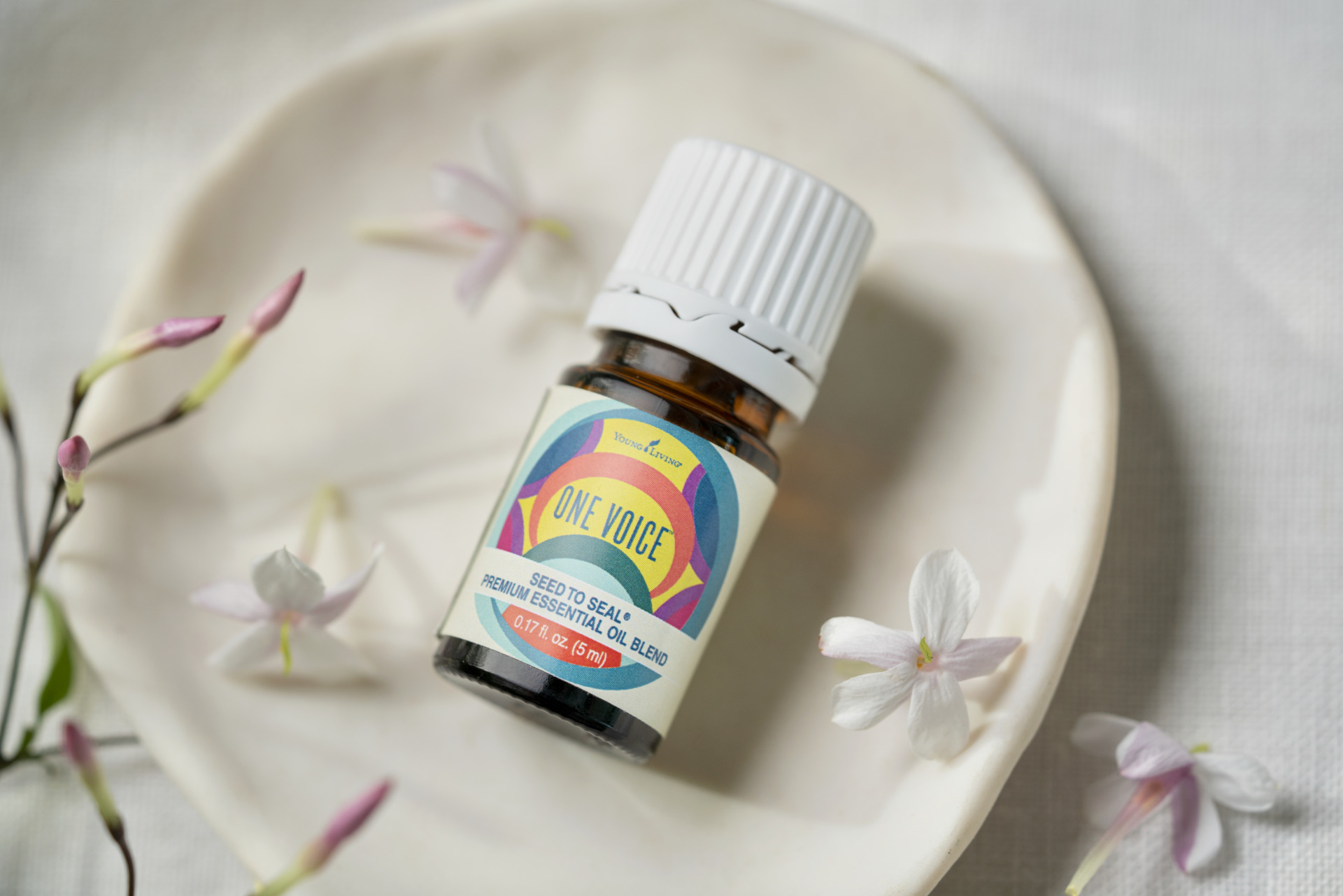 Why is One Voice so near and dear to our hearts?
 One Voice has a story as inspiring as its warm, liberating aroma and as vibrant as its label, co-designed by a young survivor of human trafficking, Sreyleak.*
Sreyleak had a difficult childhood. Born into bonded labor, she was forced to work from early childhood. After her parents died, Sreyleak and her siblings inherited their parents' debt and were left with a sense of dread that they'd never be able to pay it off. That's why, when Sreyleak was 14 and approached by a friendly man offering her more prosperous work in a restaurant in Phnom Penh, she and her brothers decided that taking the opportunity could help pay back the debt faster. Shortly after arriving in the capital city, Sreyleak realized that the friendly man had taken advantage of her vulnerability. Not only was she not receiving the wages she'd been promised, but she was also forced into sexual exploitation.
Sreyleak was rescued by Hope for Justice—a program sponsored by the Young Living Foundation that provides teen survivors with the life skills they need to live independently and to thrive in the future—and spent time healing in a rehabilitation center supported by The D. Gary Young, Young Living Foundation.
Fast forward a few years, and Sreyleak is learning to dream again. She particularly enjoys art therapy as a means of healing from her trauma and sketched what is now the One Voice essential oil blend label. Her design represents and celebrates the transformation and restorative process that survivors of trafficking go through: the transformation from victim to survivor, from having no voice to joining that unified voice within all of us that calls for freedom.
*Name changed to protect survivor's identity.
How does this blend support the Young Living Foundation?
One Voice essential oil blend supports The D. Gary Young, Young Living Foundation and its efforts to end exploitation. Out of each wholesale purchase of One Voice, 35 percent is used to protect the vulnerable from losing their freedoms to human trafficking, to help survivors regain the lives stolen from them, and to support underprivileged communities all over the world.
Our One Voice Collection also comes with a set of stacking bracelets, handcrafted by artisans at the Mabira Collective—a women-led social enterprise in Uganda that provides stable employment, daycare, and educational opportunities to women. Mabira also provides health care, helps pay for school fees, and gives women the opportunity to learn,
grow, and lead. These stacking bracelets are made with seeds and hand-rolled clay beads that are designed in part so you can apply your essential oils to them, creating a unique and meaningful statement piece to show your support.
How to use the stacking bracelets: Add a drop of your favorite essential oil to the porous clay to diffuse all day.
Care instructions: Some essential oils may discolor the natural clay.
Clean with a dry cloth. If exposed to water, let the bracelet dry by air or sun.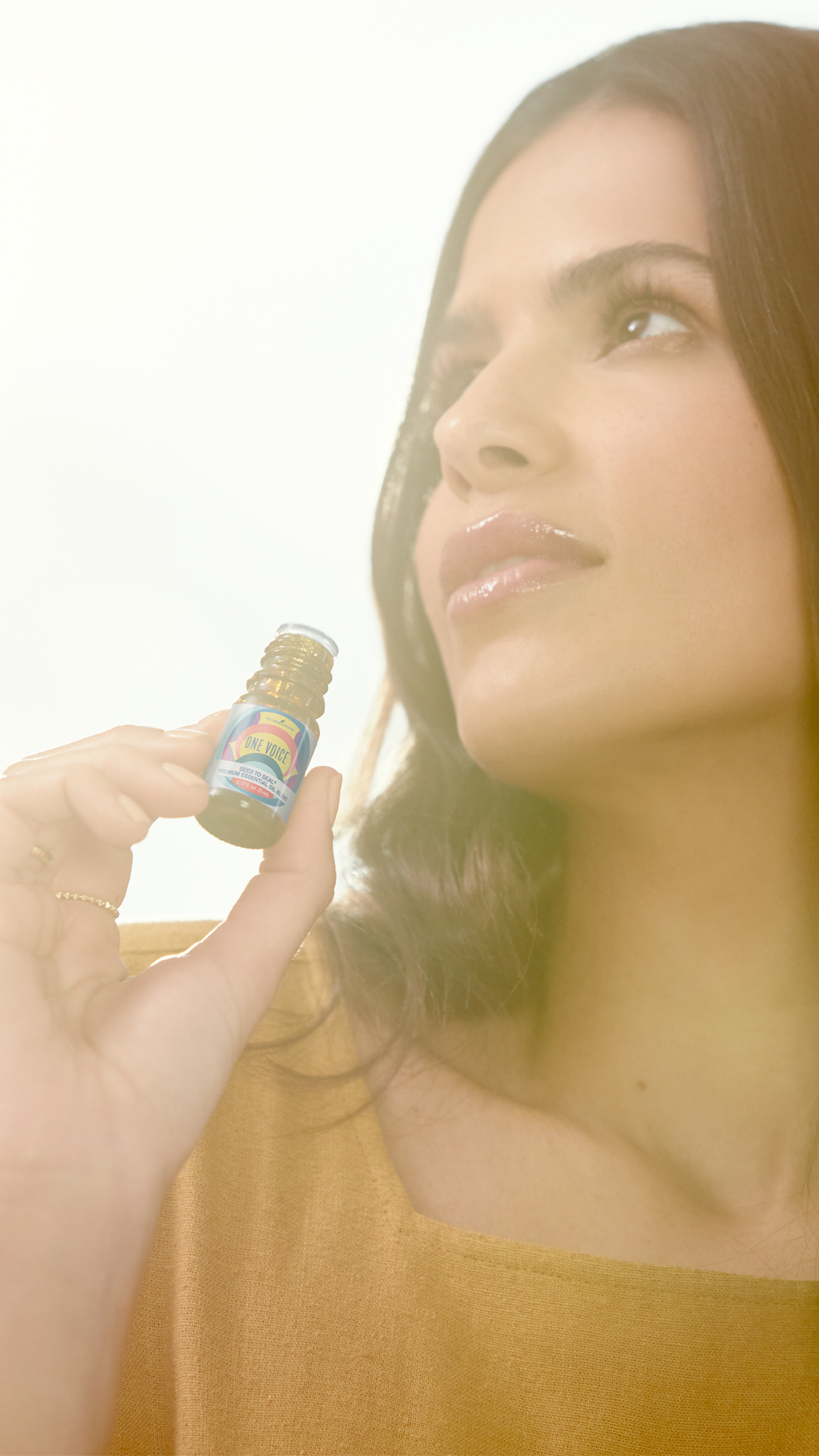 The Foundation is committed to helping these resilient women build strong and sustainable enterprises that will lead to more income-generating opportunities. With fair and consistent pay, our partner artisans can better support their own needs and the needs of their children and families.
5 ways to use One Voice
Dilute 1 drop of One Voice with 1 drop of V-6™ Vegetable Oil Complex, then apply to your wrists and neck for an encouraging aroma that promotes feelings of self-confidence throughout the day.
Diffuse during meditation or journal practice to create a peaceful and inspiring environment.
Add 10–15 drops to a roller bottle, then fill with V-6 Vegetable Oil Complex to create your own floral, woodsy natural perfume.
Diffuse throughout the day for an inspiring aroma while you check off your goals.
Combine a few drops with V-6 Vegetable Oil Complex to create an invigorating body oil.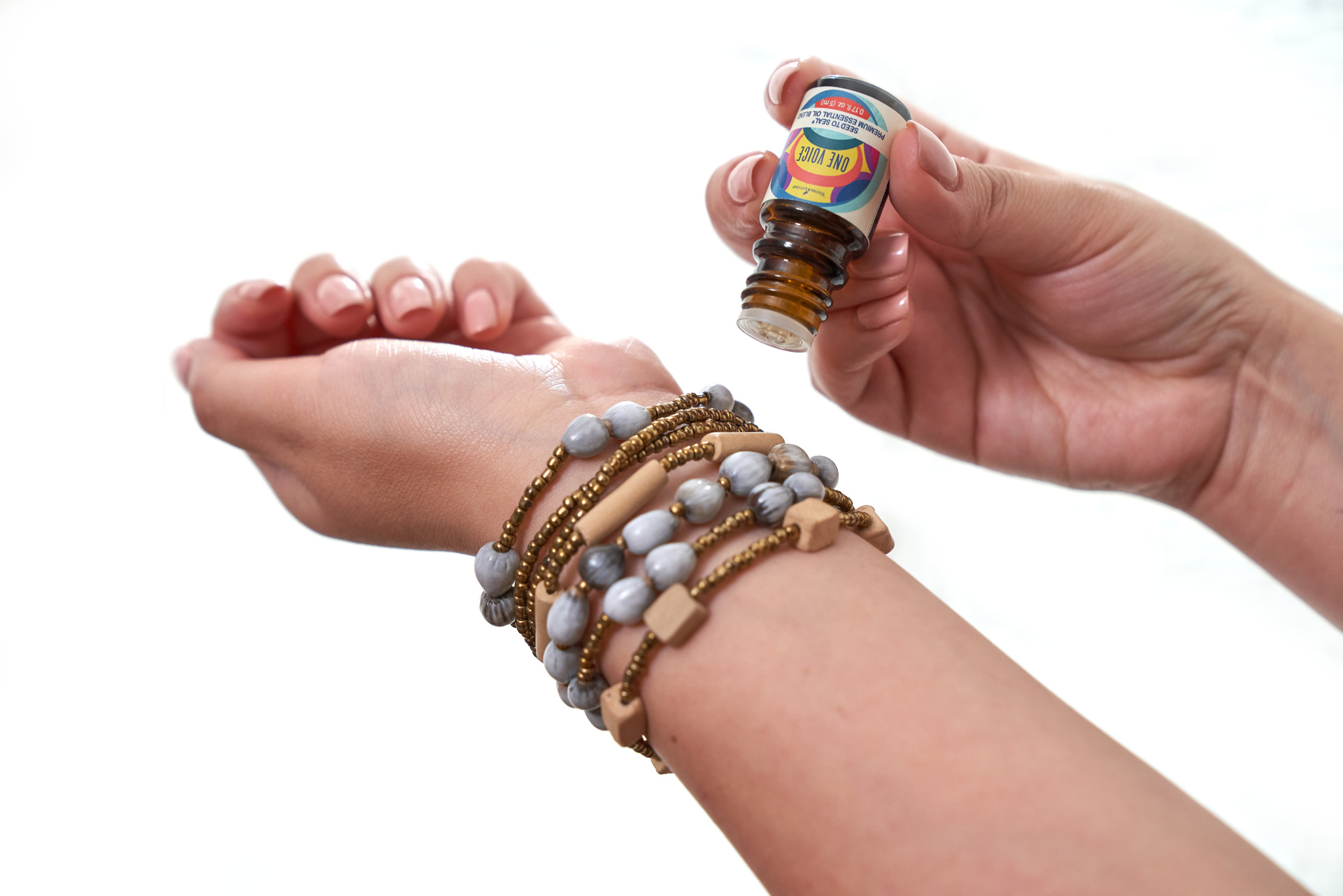 How else can you help?
Looking for more ways to positively impact the lives of those in need? We created a limited-time collection—One by Young Living—to help support The D. Gary Young, Young Living Foundation. This collection includes One Voice, One Heart™, and One Purpose™. We donate 35 percent of all sales of the One by Young Living Collection to the Foundation, which channels them directly into their fight to open the doors of educational opportunity, break the cycle of poverty, and end human exploitation.
When you purchase one of our Young Living Foundation products, you positively impact the lives of many. Learn more about our Foundation and how you can support it here.