For too long the cosmetic industry has gotten away with releasing products laden with harsh, toxic chemicals. This is a problem given that the average woman uses 12 personal care products each day.
We think you deserve better. To us, beauty shouldn't have to come at a cost to your health. We are passionate about clean ingredients, and beauty products are no exception. We want your cosmetic products to be safe, pure, natural, and—of course—beautiful.
Clean beauty isn't just a trend—it's here to stay. Learn more about The NEW Standard in Clean Beauty™!
What is clean beauty?
At its core, clean beauty is beauty without compromising by putting harsh and toxic ingredients on your skin. It requires being informed about what's on an ingredient label and choosing cosmetics that are in line with your standards. The difference between regular beauty products and clean beauty products comes down to the ingredients.
Clean beauty products are free from potentially harmful ingredients such as parabens, petrochemicals, and synthetic fragrances just to name a few. They are made with plant-based ingredients, responsibly sourced, and humanely tested. Clean beauty is natural, toxin-free beauty, plain and simple.
Why make the switch to clean beauty?
Now that you know what clean beauty is, why should you care? After all, many popular makeup brands use synthetic ingredients and potentially toxic ingredients in their products. So what's the big deal?
Some cosmetic industry groups reason that the toxins in their products are in such small amounts that they aren't dangerous. However, chronic low-level exposure to these chemicals may tell a different story.
One concern is that we lack sufficient research on the effects of chronic exposure, such as for someone who puts on a full face of makeup every morning.
Another concern is that we don't know how many of these harmful ingredients might make their way into our bodies. Many people are under the mistaken impression that skin is an impenetrable barrier against chemicals. However, according to an FDA report on the effects of chemical sunscreens, many chemicals can and do absorb into the bloodstream through the skin.
Now you might be thinking, "Okay, but if that's true, wouldn't the FDA ban cosmetics that contain chemicals linked to health problems?" You'd be right that the FDA does take steps to protect consumers from harmful chemicals, including banning ingredients like mercury and methylene chloride. But while the U.S. has banned only 10 ingredients, the European Union has banned more than 1,300—showing that we still have work to do.
Research is ongoing on the health effects of several other chemicals permitted in cosmetics, including:
Talc
Bismuth
Phthalates
Petrochemicals
Nanoparticles
Synthetic fragrances
Synthetic colorants
Synthetic fillers
If these ingredients are found to be unsafe, the FDA will request a recall. Then cosmetic companies will typically remove the offending ingredients even though the law doesn't require them to. But why take the risk in the first place when you can choose brands that hold themselves to a higher standard by using clean ingredients from the get-go?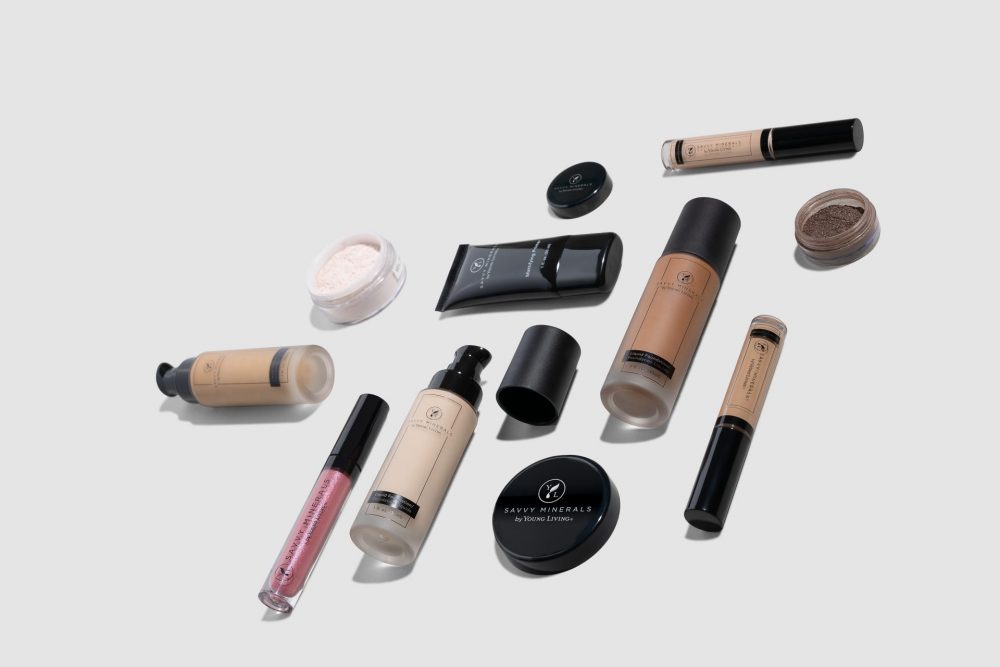 What about luxury beauty brands?
In your search for clean beauty products, you might turn to higher-end brands, assuming their products contain safer, more natural ingredients. This strategy doesn't always work though. Many so-called luxury brands use the same ingredients as the drugstore brands.
But what if the product's label boasts buzzwords like green, pure, or natural? That means it's clean, right? Again, this isn't necessarily true. Since cosmetic products don't require FDA approval to go on the market, their labels aren't a guarantee. Your best bet is to read the ingredients list thoroughly, looking for nasty chemicals and synthetics like the ones listed above.
Where can I find clean cosmetics?
With so many products out there, where do you start? You could spend hours poring over ingredient labels, but who has time for that? Thankfully, finding clean beauty products doesn't have to be a time-consuming and dreary ordeal. Plenty of clean cosmetics are out there. You simply have to know where to look.
Enter the Savvy Minerals® makeup line: The NEW Standard in Clean Beauty™. Savvy products are non-toxic, vegan friendly, ideal for sensitive skin, and formulated without ingredients like parabens, petrochemicals, and synthetic fragrances—in a word, clean! Not only that but Savvy Minerals also leads the industry with our high-performance makeup, making the switch to clean beauty products that much easier.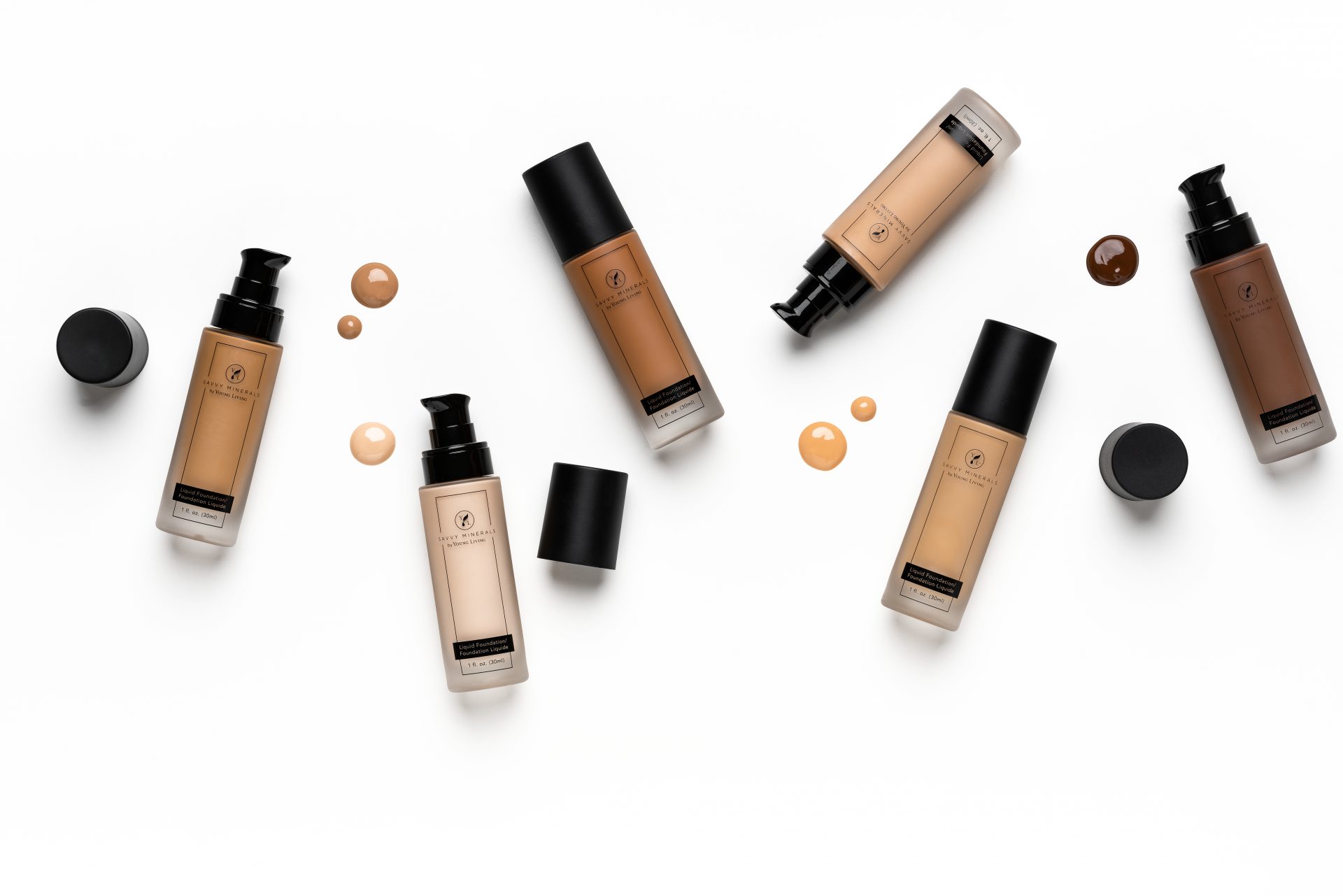 Below are some Savvy favorites for when you are choosing a no-makeup look or full-blown glamour.
YL tip: Don't stop at your makeup. Read about how to switch to a toxin-free household, from skin care to cleaning and everything in between.
What about clean sourcing?
Clean living goes beyond avoiding toxic ingredients. Sourcing our ingredients ethically and sustainably is important to Young Living, and beauty products are no exception. One ingredient in many Savvy Minerals products is mica, a mineral used to add shimmer and dimension to your favorite looks. When creating these products, our Sourcing team went to great lengths to ensure that the mica we use comes from ethical sources free from exploitative conditions such as child labor or unsafe working environments. We are proud to offer products that fit our standards for clean beauty as well as support ethical and sustainable practices.
If you liked this blog, you'll love our post on treating yourself with the beauty products you deserve. Speaking of treating yourself, why not create your own signature scent with our essential oil-infused perfume recipes?
Which Savvy products are your favorite?
Tell us in the comments!