While many of us have memories of building gingerbread houses during the holidays and sipping ginger tea to get over a case of the sniffles, ginger's warm, spicy flavor actually has a history that goes much further back than childhood traditions. Ginger originated in Southeast Asia and was taken to the Mediterranean as early the 1st century AD, so it goes waaaay back! And no wonder—what spice rack would be complete without its rich taste? While fresh and ground ginger are now common kitchen staples, ginger also has great uses in its essential oil form. Wondering about the benefits of Ginger essential oil? Keep reading to learn more about this spicy oil.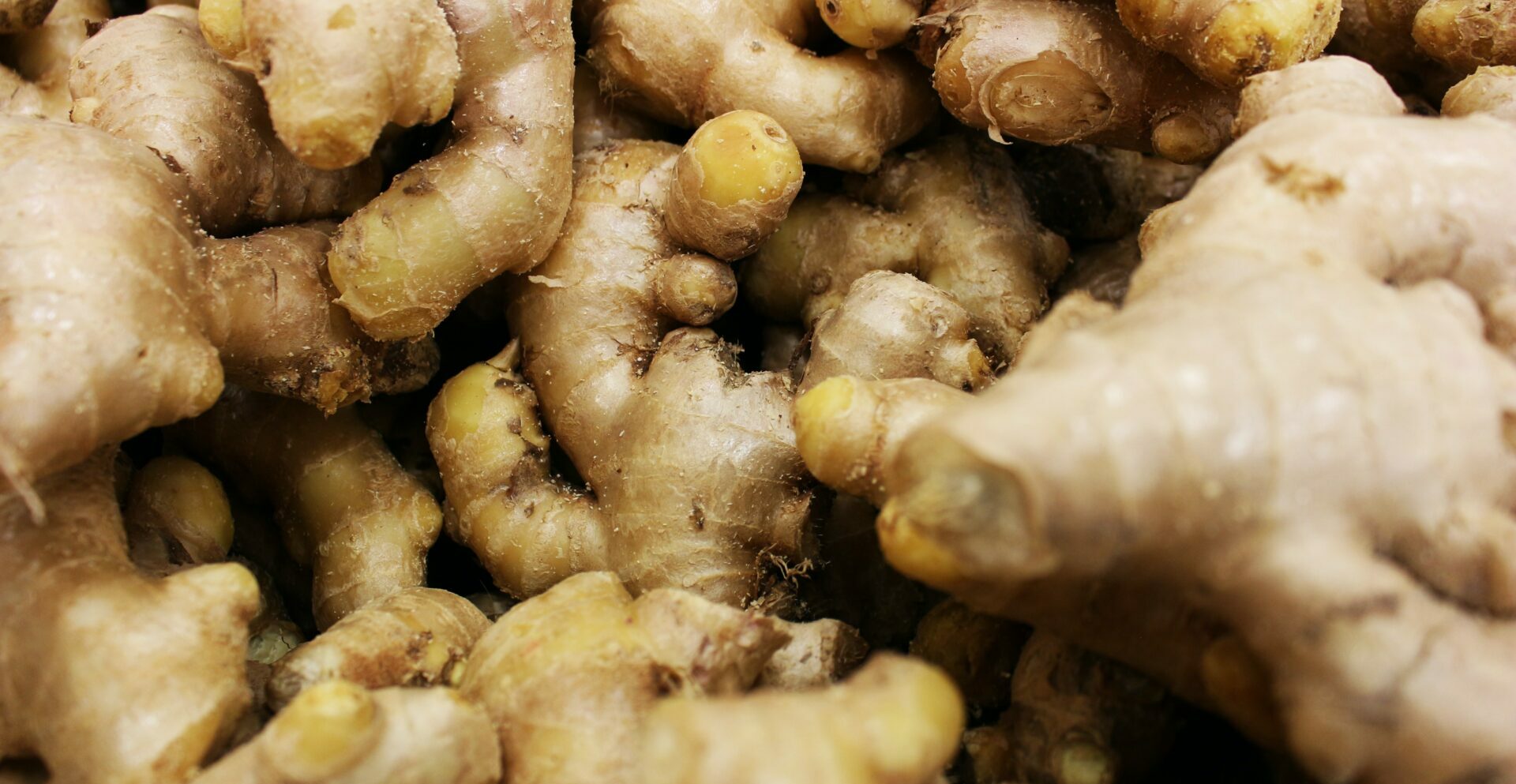 Ginger essential oil uses
There are many ways you can use Ginger essential oil in your day-to-day life. Whether you're diffusing this oil during a long road trip or applying it during a massage, its unique aroma is sure to spice up your routine!
Diffuse Ginger around your home to create a warm, uplifting environment.
Use a USB diffuser to freshen stale air in the car with Ginger's refreshing aroma. It's great for everyday errands or full-day road trips.
Add a few drops to your favorite massage oil to relieve joint pain.
Incorporate Ginger into your morning skin care regimen to experience its aroma while you care for your healthy skin.
Inhale Ginger directly from the bottle during travel.
Dilute Ginger with V-6™ Vegetable Oil Complex and massage it into your abdomen before or after meals for a warming and comforting sensation.
Ginger essential oil steam inhalation
Try steam inhalation any time you need a relaxing, spa-like treatment and want to enjoy Ginger essential oil's benefits. The addition of Ginger is warming and creates a spicy, herbaceous environment for unwinding.
Ingredients:
4–8 cups water
Large metal bowl
Medium towel
1–2 drops Ginger
Directions:
1. Bring water to a boil on the stove or in a kettle.
2. Pour the boiling water into your bowl. Make sure it's on a flat, steady surface to avoid potential burns.
3. Add a few drops of Ginger essential oil and stir to disperse it throughout the bowl.
4. Lean 6−8 inches over the bowl and drape the towel over your head.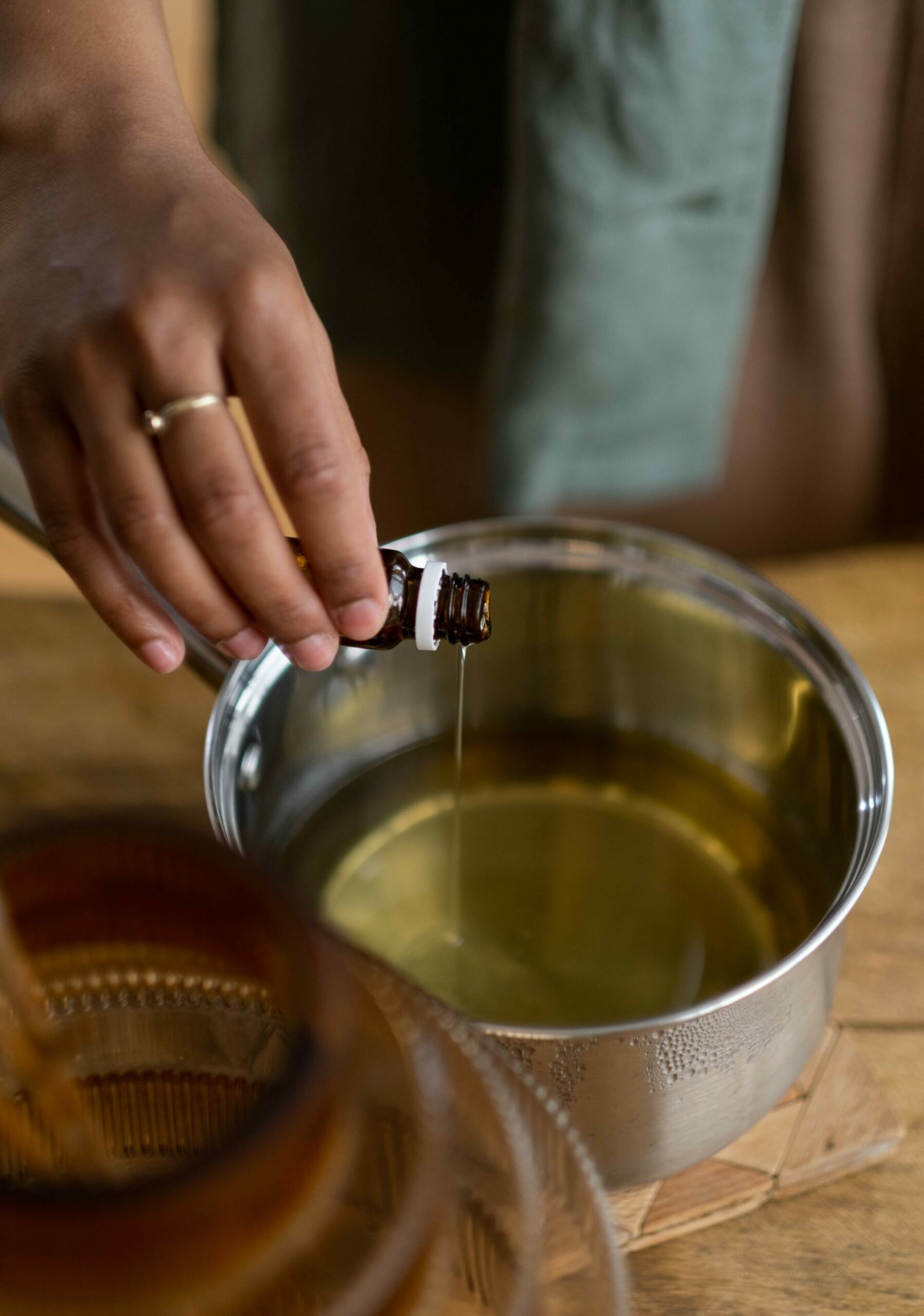 5. Keep your eyes closed and deeply breathe in the Ginger-scented steam for 5–10 minutes.
6. Return to your day feeling renewed and spa-fresh!
YL tip: To avoid burns, do not touch or lean on the bowl; knocking it over can cause the hot water to spill and cause injury. Keep your eyes closed and directed away from the steam the entire time. Do not use this technique with children.
Ginger essential oil diffuser blends
Wondering how else you can enjoy Ginger essential oil's benefits? Ginger is great when used on its own but is perhaps at its best paired with other essential oils. Try these diffuser blends to bring this warm, spicy scent into your home!
Orange Hug
Combine uplifting Orange with warming Ginger, comforting Cardamom, and luxurious Vanilla to spice up your space.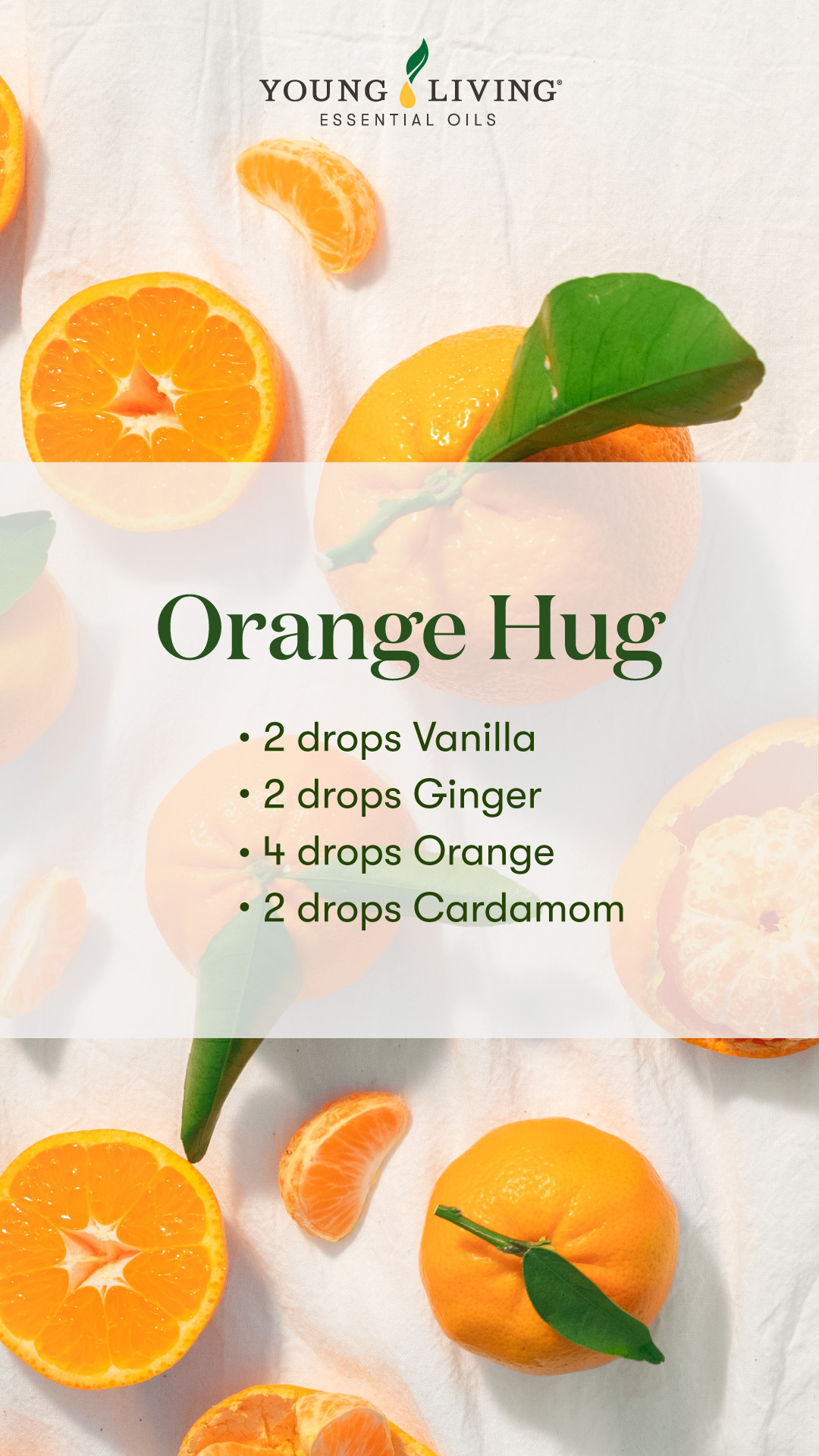 Soothing Spice
Looking to add something to a calm evening? Blend spicy Ginger, grounding Cedarwood, refreshing Lime, and zesty Bergamot.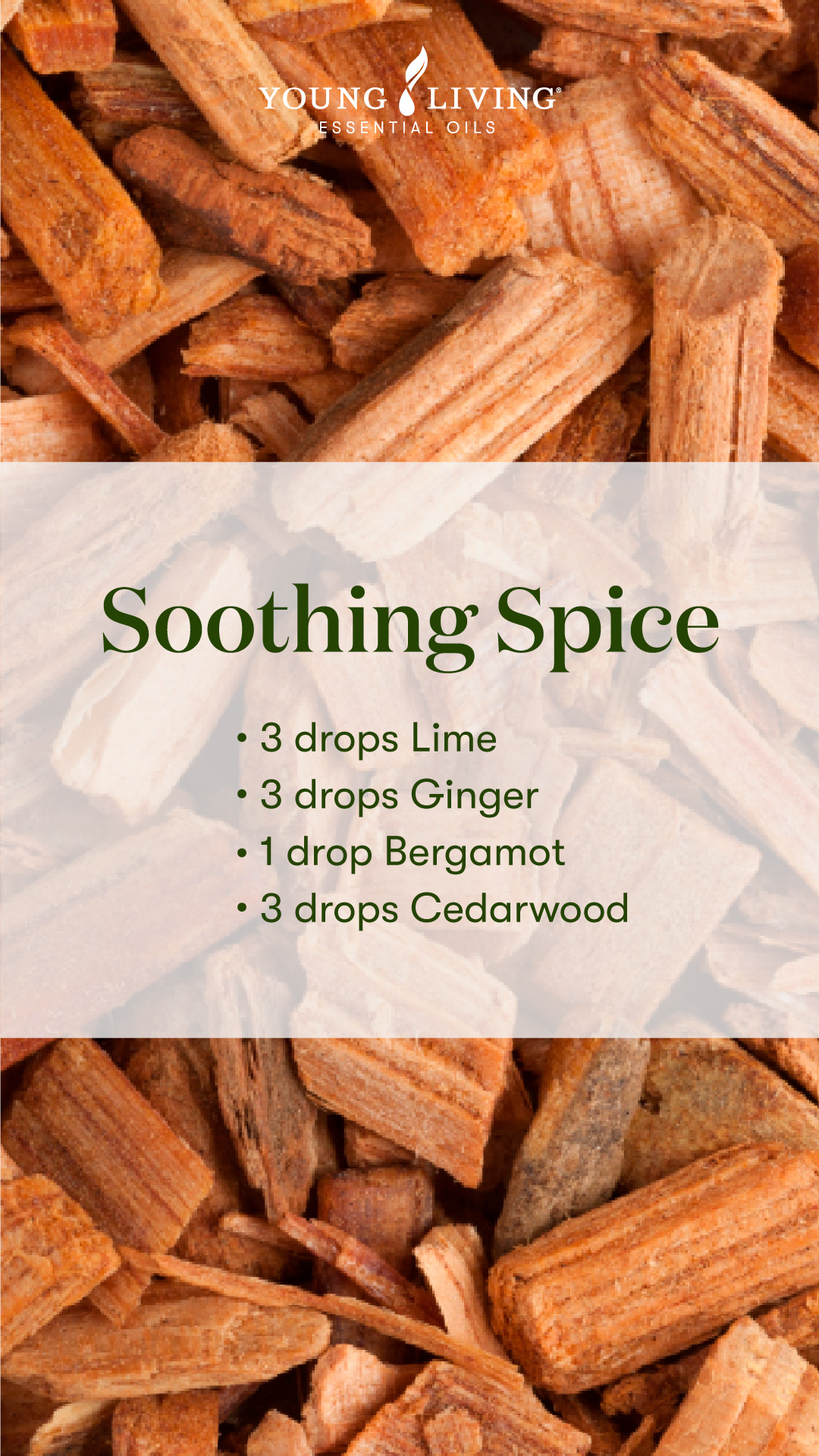 Ginger Mocktail
Bring on the laid-back vibes with fresh Lemon, uplifting Orange, spicy Ginger, and invigorating Peppermint.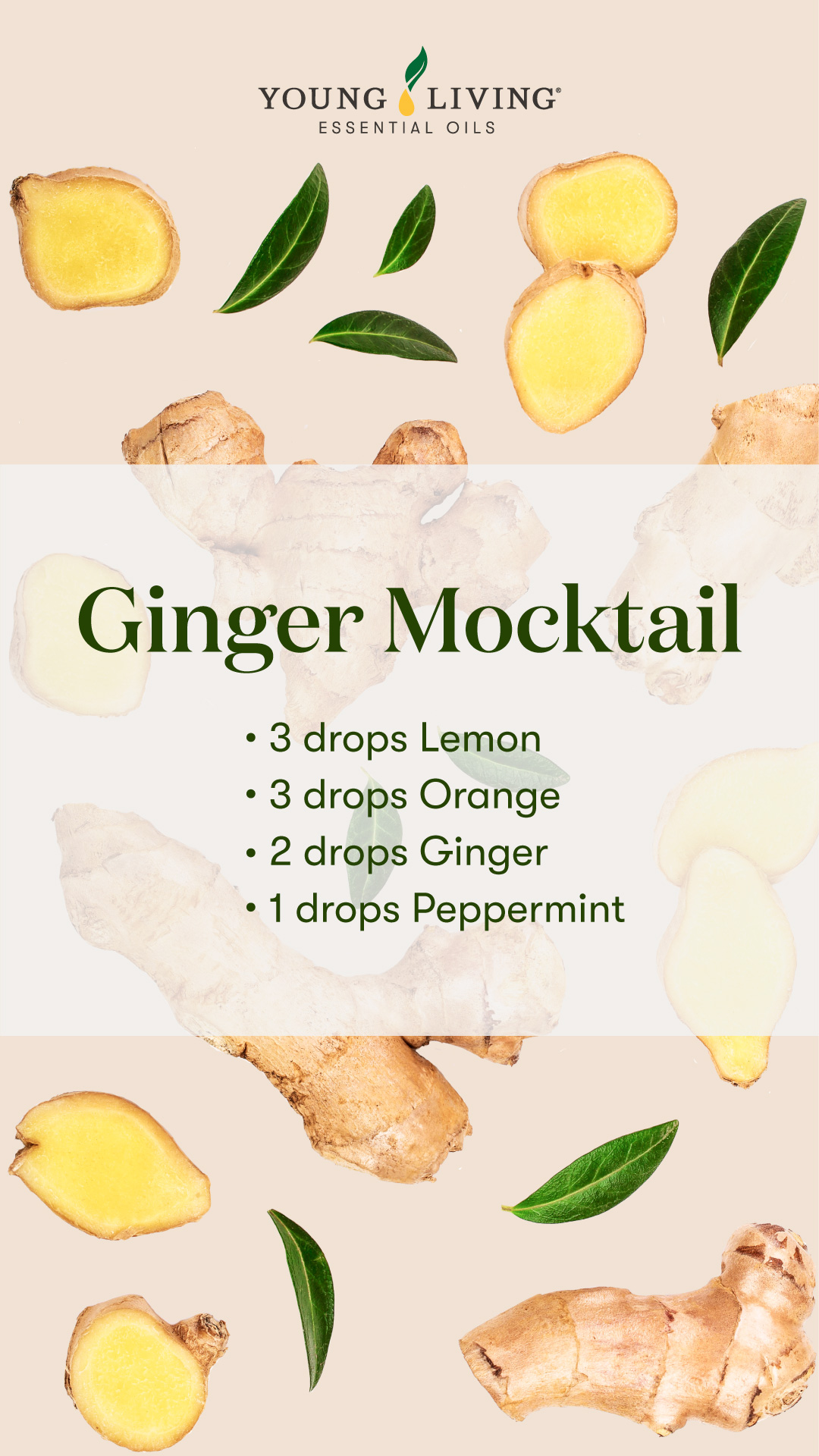 Ginger Vitality essential oil
Similar to the cozy personality of our Ginger essential oil, Ginger Vitality™  offers a warm, spicy, and stimulating flavor when used in the kitchen. Try some of these tips for adding this oil into your routine for more ways to enjoy Ginger essential oil benefits. Ginger's flavor is anything but shy, so be sure to start small with one drop and add more to taste:
Add it to recipes like soups, stews, and sauces for an enhanced warm and spicy flavor.
Add a drop to water, tea, or your favorite beverage for a flavorful boost.
Ginger mule slush
Create a refreshing citrusy, spicy, minty mocktail using Ginger Vitality. This recipe is perfect for serving at a party with friends or for casual nights spent marathoning the latest streaming series.
This recipe serves two.
Ingredients: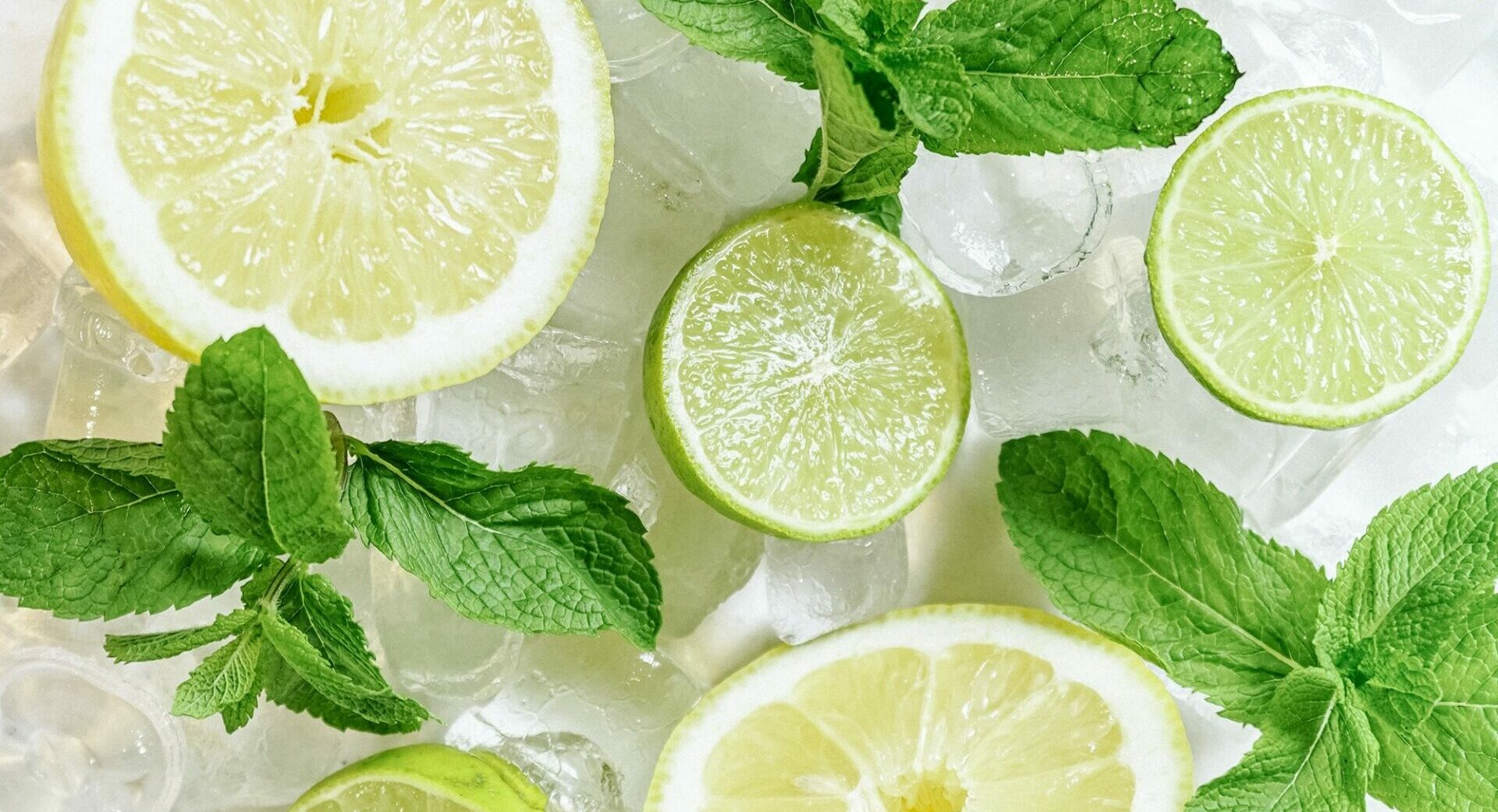 Directions:
1. Wash and peel fresh ginger.
2. Place all ingredients into a blender and blend to a smooth, slushy consistency.
3. Pour into cups and garnish with lime slices or fresh peppermint leaves.
4. Enjoy this spicy and refreshing treat!
YL tip: Cater this slushie to your personal taste. If you are sensitive to spice, add less fresh ginger. If you prefer a sweeter flavor, add your favorite natural sweetener until you are happy with the taste.
Looking for more ideas? Get flavorful suggestions with Nutmeg essential oil or find out which diffuser blend you need right now.
What is your favorite way to use Ginger?