Iodine is a necessary mineral that your body can't produce itself. It must be consumed from an outside source through food or an iodine supplement. The USDA recommends that most adults consume 150 micrograms of iodine per day, and pregnant and nursing women should consume about twice that much.
An iodine deficiency is not something to take lightly. If you're not getting enough, it can pose a risk to your health. Pregnant women need to be especially proactive about meeting their daily requirement. Just a few decades ago, so many Americans were iodine deficient that as part of a public health initiative, many U.S. salt companies began adding iodine to their salt. When you go to the supermarket today, most salt packaging says: This salt contains iodine, a necessary nutrient. With the new trend of low-sodium diets, however, many people are saying no to salt and are looking for other options to meet their daily iodine quota.
The best food source for iodine is seaweed. Yes, that green aquatic plant that makes you cringe when it brushes against you while swimming but tastes fantastic when wrapped around a ball of rice and fish. This food source blows all others out of the water (pun intended), with well more than 100 percent of your daily need in just 1/8 of an ounce. But sushi and seaweed paper aren't for everyone. Many people find its fishy taste overwhelming and even downright off-putting.
So what do you do if seaweed makes you queasy? You could try turning to other foods. Runners-up are animal-based foods like codfish and yogurt. But you'd have to consume much larger quantities of these to get enough each day, nearly 45 times more codfish (3 ounces) and 51 times more yogurt (8 ounces) than seaweed.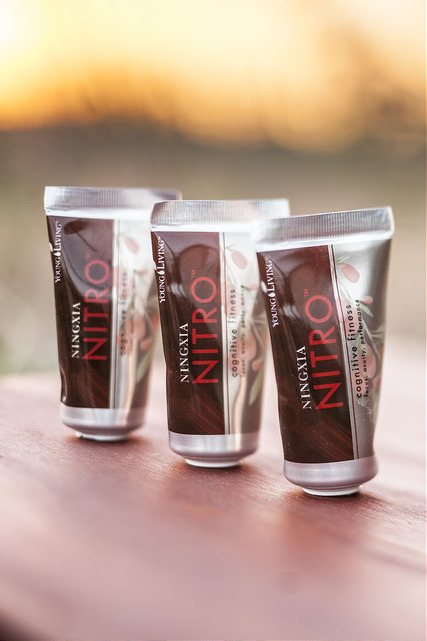 Don't panic! We know these numbers are discouraging. Fortunately, there's another option that takes seaweed and measuring cups of out the equation: Young Living's NingXia Nitro®! Just one small tube contains 75 mcg of pure iodine, that's 50 percent of the recommended daily value for an adult. With NingXia Nitro, you don't have to worry about using food scales or consuming fishy aquatic plants and animal products. It's as easy as grabbing and squeezing! You'll also enjoy the benefits of pure essential oils, botanical extracts, D-ribose, Korean ginseng, and green tea extract, not to mention a great wolfberry taste! Find out more about this YL favorite on the NingXia Nitro product page.
---
Giveaway:
To help your body get some iodine love, we're giving away a box of NingXia Nitro (valued at $50.99 each) to five randomly selected people. Just comment on this post for your opportunity to win! Maybe let us know how NingXia Nitro makes life easier for you!

Giveaway rules:
To enter, simply comment on this post.
Contest ends at 11:59 p.m., MT, on Wednesday, March 22.
Five winners will be chosen at random and announced on the blog on Friday, March 24.
Click here for official rules
Congratulations to our five winners! Thanks for all your comments, everyone. We love hearing about how you use Young Living products in your lives.
Winners:
A. Marstall
R. Burnaman
M. Hager
M. DeYoung
S. Stepelton