If you're a schoolteacher, it's time to dust off those textbooks—the bell is ringing for back to school! While the start of the school year is often filled with excitement, it's not always easy for students to kiss summer goodbye and head back to the classroom. Help your students ace back to school by using essential oils in the classroom!
Learning from home this year? Whether your community has decided to keep children home or you're a lifelong homeschooler, these tips will make an at-home learning environment star-sticker worthy!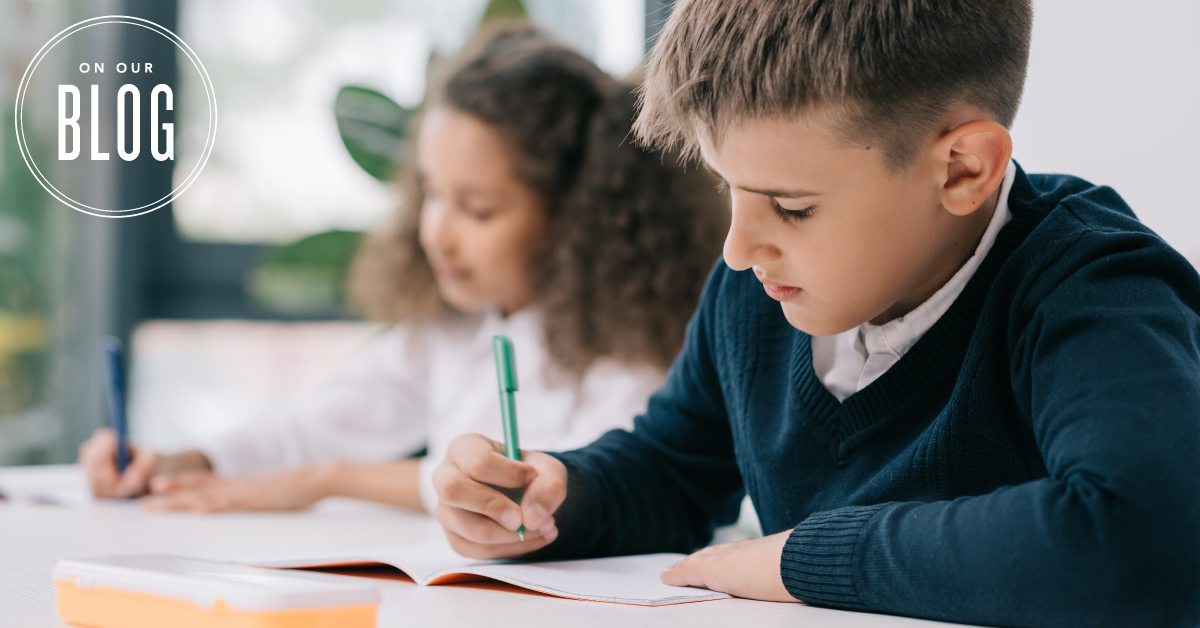 Safety first: Can I use essential oils in my classroom?
Are essential oils safe to diffuse around children? Yes, but remember that these oils are powerful! Respect their potency and consider necessary safety measures, especially if you work with middle school or elementary school students. You should also check with your administrators, school nurses, and parents to get a green light for diffusing. Watch for any signs of discomfort in your students when trying new oils and always read and follow label directions, especially around young children and children with special needs or allergies.
Clean up, clean up, everybody everywhere
From paper snowflakes to science experiments, classrooms are home to all types of messy fun. Give those messes detention when you opt out of harsh chemicals and opt in to a more natural clean-up strategy by using essential oils in the classroom!
Some of our picks:
Thieves® Household Cleaner: This multitasker is the definition of an all-purpose cleaner! Dilute 1 capful of cleaner with 24 ounces of water in a spray bottle. Wipe down everything from desks to whiteboards with this spray.
Thieves Waterless Hand Sanitizer: Hand sanitizer is a must for lunchtime prep! This plant-based formula kills 99.9 percent of common germs and keeps your hands high-five ready.
Seedlings® Baby Wipes: Fight the sticky with these versatile baby wipes! Clean up messy fingers or give your desk some post-lunch pampering with a quick wipe-down.
If you're mindful and you know it
If you want to help students ace the school day, a simple mindfulness practice can help. Studies show that mindfulness practice benefits children of all ages! Here's an easy exercise to help create a grounded atmosphere in the classroom:
1. Diffuse a few drops of Frankincense to create a focused environment.
2. Have students sit comfortably and close their eyes.
3. Guide students through a breathing exercise to clear their minds and be present.
This can also help bring a feeling of calm to students before a big test or assignment. You can learn more about teaching your students mindfulness through apps, online resources, and community experts.
Fresh air
While classrooms often feature the scent of whiteboard markers and hand sanitizers, a room full of kids after recess may smell more like sweat and stinky socks! If you've been wondering, How can I make my classroom smell good?, try freshening the air by diffusing essential oils for up to 30 minutes. This class-act diffuser blend combines bright Peppermint and crisp Basil with citrusy Orange for a refreshing post-recess scent. Remember to check all label cautions to make sure this blend is right for your students!
Saved by the Bell diffuser blend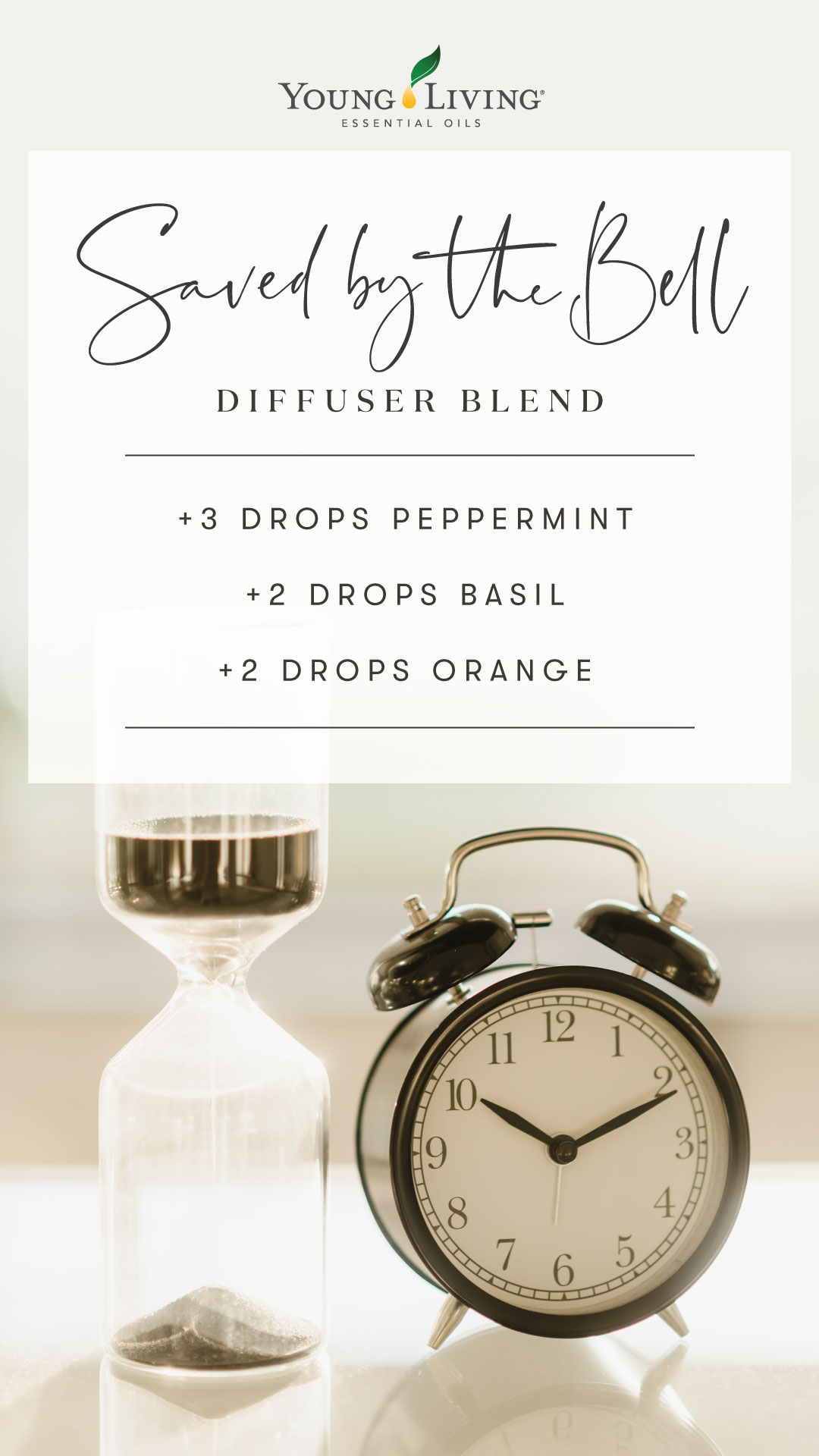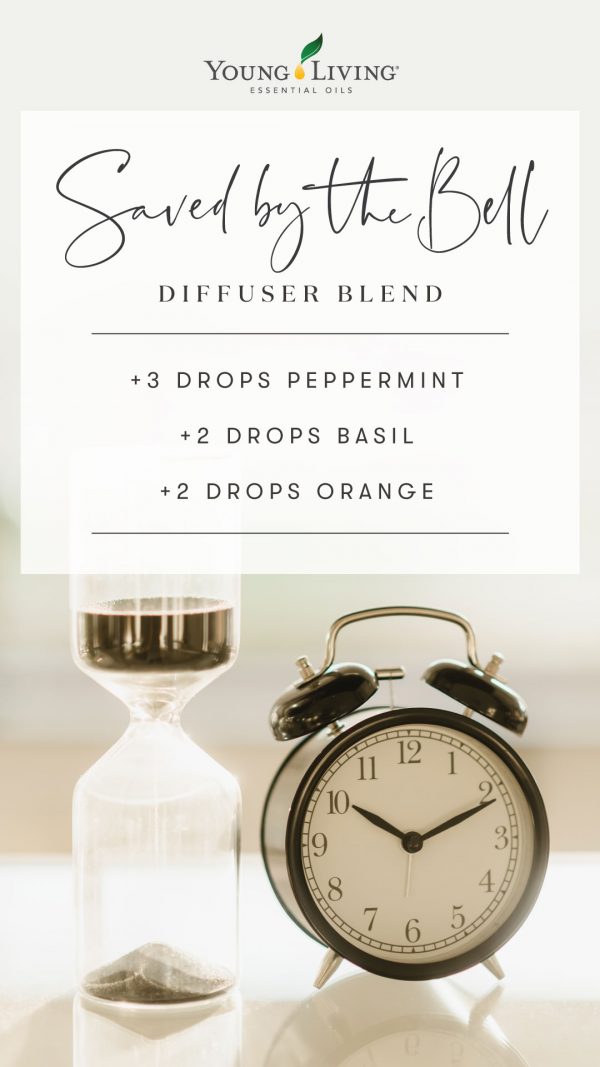 Extra credit
Add a little EO flair to your lesson routine by diffusing specific oils to signal it's time for some A+ focusing! Use essential oils in the classroom during different parts of your day for a bit of variety. For example, diffuse a few drops of KidScents® GeneYus™ during solo work time or test prep.
How do you use essential oils in your classroom?
Tell us in the comments!