As an adult, candy cravings may not be as strong as they used to be. Perhaps you have some no-sugar goals in place or just prefer a homemade treat instead. Whatever the case may be, the excitement of spun sugar, sticky taffy, and melting chocolate as a child is a sad experience to say goodbye to!
Don't worry—the child in you can keep your go-to chocolate bars and ginormous gumballs, your licorice twists and tasty taffies. All you have to do is grab your diffuser and add a few essential oil drops for a little childhood magic!
Seaside Sweets diffuser blend
Call us old fashioned, but peppermint saltwater taffy is a classic candy for a reason! Sweet and minty, this blend of Peppermint, Spearmint, and Frankincense smells like amusement park rides, boardwalk hangs, and days gone by.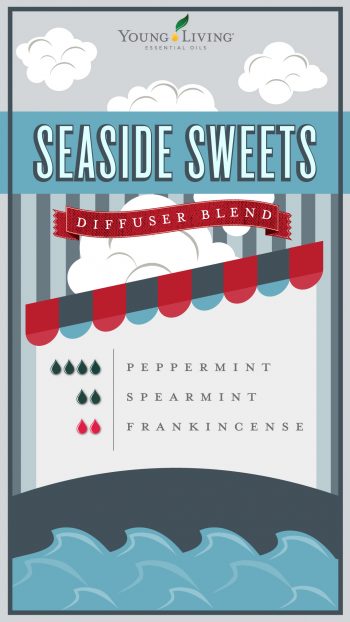 Bubble Blast diffuser blend
When kids are running wild, don't hold them back—join in! Among all the tickle wars, pillow fights, and games of tag, diffuse Spearmint, Davana, Bergamot, and Ylang Ylang for an aroma that's as fun as getting your favorite color from the gumball machine.