Whether you just started a blossoming romance with oils or have deep roots, you should know that Rose oil is the crown jewel of the bunch! This breathtaking floral oil is the height of class and sophistication. Our Rose essential oil is made from the petals of Rosa damascena, which is where the common name of damask rose stems from. Rose essential oil is extracted from the pressed petals of these fabulous flowers—it takes 22 pounds of petals to make just one 5 ml bottle of Rose! Talk about fancy!
This painstaking process means every drop of Rose essential oil is truly precious. As such, it isn't for every day, but it can be used to add splendor to an ordinary day or make an extraordinary day unforgettable.
What are the benefits of Rose oil?
You'll want to run for the roses when you discover the benefits of this oil! Rose oil supports the appearance of youthful, healthy-looking skin, which is why it's so bloomin' popular in skin care products! Another effect of Rose oil is that it has a balancing aroma that can be used to help create a luxurious atmosphere. It's also a floral delight when you add it to a carrier oil during massages!
Relax with Rose
After a long, hard day, a little treat can go a long way! But instead of reaching for a sugary snack, add a little sweetness to your evening by adding a few drops of Rose oil to a bath. Give yourself the royal treatment with this luxurious recipe:
In a small glass, combine 1 ounce of V-6™ or other carrier oil of your choice, 1 drop of Rose essential oil, 3 drops of Lavender essential oil, and 3 drops of Frankincense essential oil. Pour the mix into warm bathwater and feel like royalty as you enjoy the benefits of Rose oil.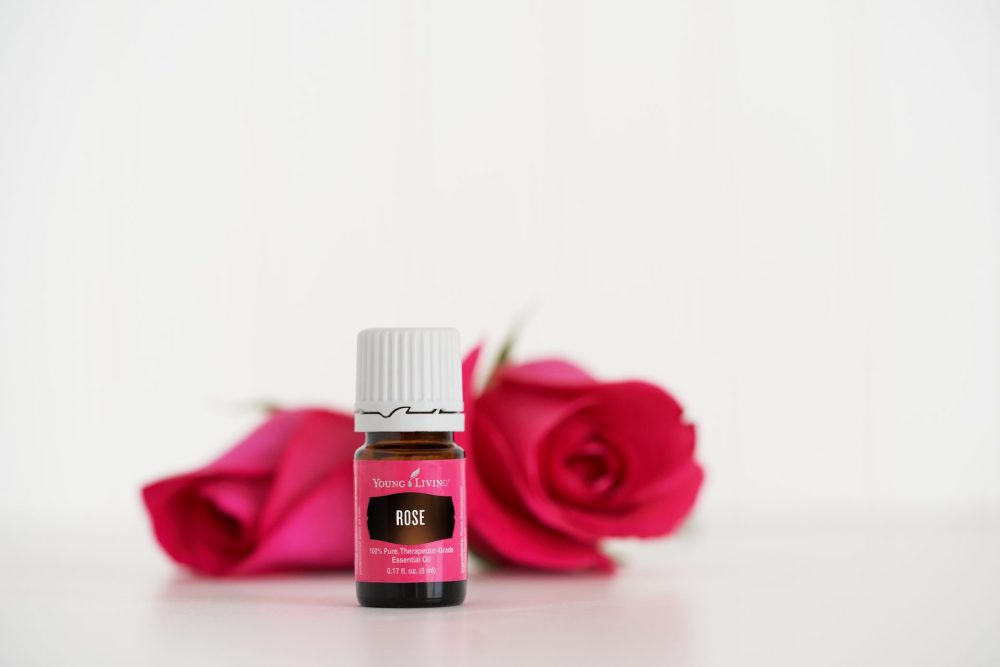 Skin care product glow-up
Why is Rose oil good for your skin? Not only can you feel good about Rose essential oil's natural properties, but it can help beautify and moisturize your skin! It will also help reduce the appearance of fine lines, so you can bask in the sweet scent and feel as fresh as a daisy—or rather, a rose!
Try these ideas for some floral splendor:
 Add a drop to your moisturizer or BLOOM™ Brightening Lotion.
 Make a luscious DIY scrub for an extra-rosy glow by mixing 1 teaspoon baking soda, 1 tablespoon coconut oil, and 1 drop of Rose essential oil.
Pack in extra moisture by adding a few drops of Rose to your favorite hand and body lotion.
Romantic perfume
Add some luxe to a special day like a wedding, anniversary, or romantic date with a few drops of Rose oil on your wrist or neck!
Pair with Ylang Ylang or Jasmine for an extra-romantic scent.
Everyday blends with Rose
Want to save Rose essential oil for a special occasion but still crave a peaceful, balancing aroma? These lovely Young Living essential oil blends feature Rose as an ingredient and make a great substitute.
Diffuse
If you've never inhaled Rose oil before, get ready to enjoy a luxurious experience with this elegant floral blend! Woodsy hints of Sacred Sandalwood™ and a citrus flair from Bergamot make this blend a calming, sophisticated treat.
Riveting Roses diffuser blend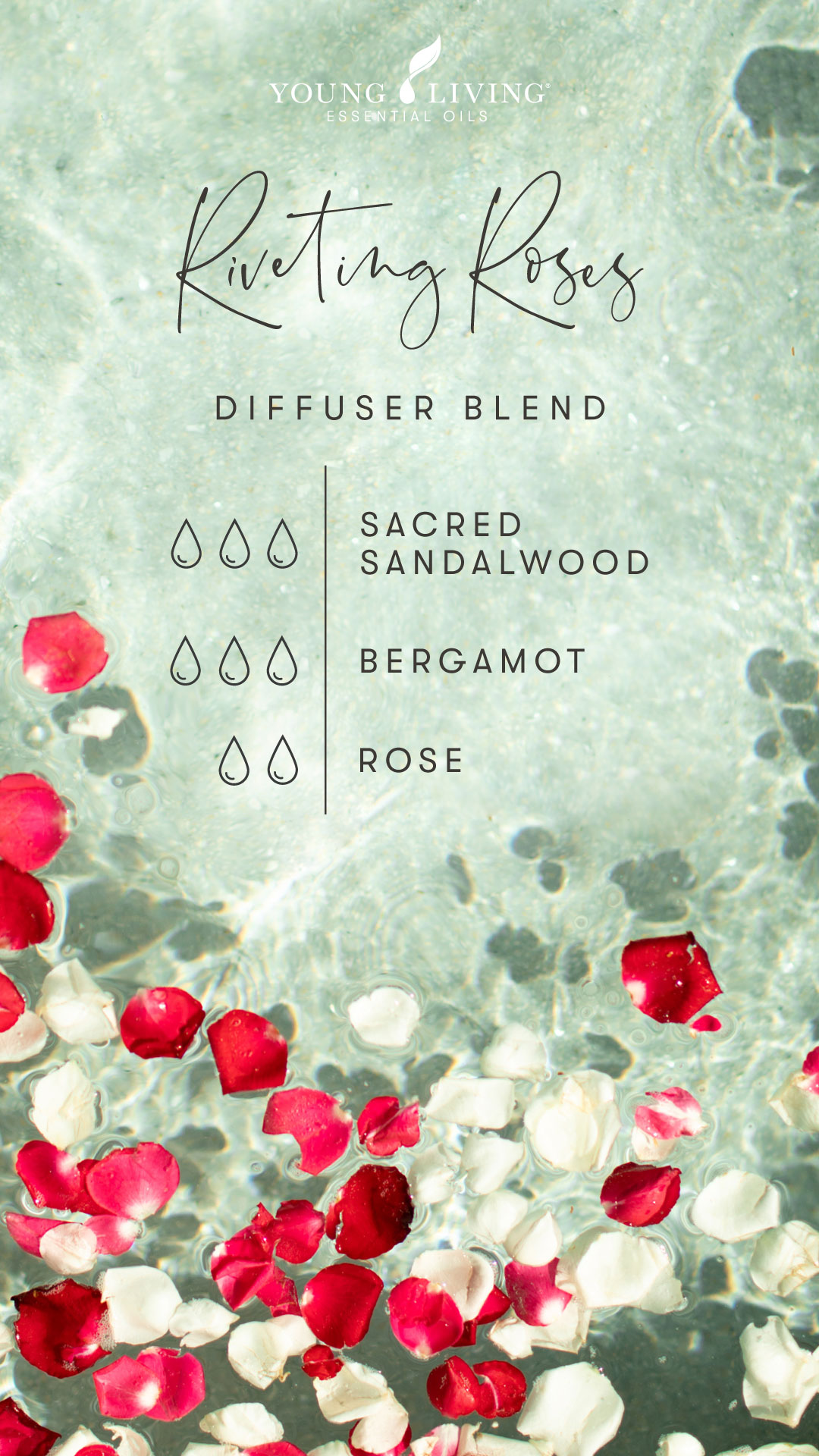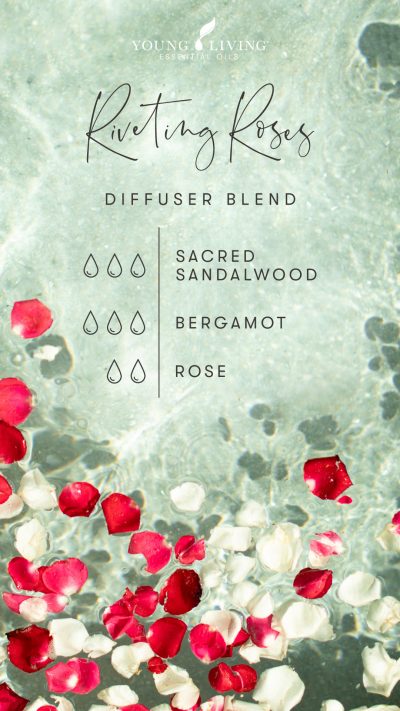 Looking for more floral faves? Check out this post on Geranium or read up on Palmarosa for another calming scent.
How do you indulge with Rose?
Tell us in the comments!