You can tell by the way that people look to Hanifa Javadi that she has the magnetism of a natural leader. Her smile is warm and welcoming—especially as she throws her head back when she laughs—and her brown eyes flicker between a mischievous sparkle and sharp determination.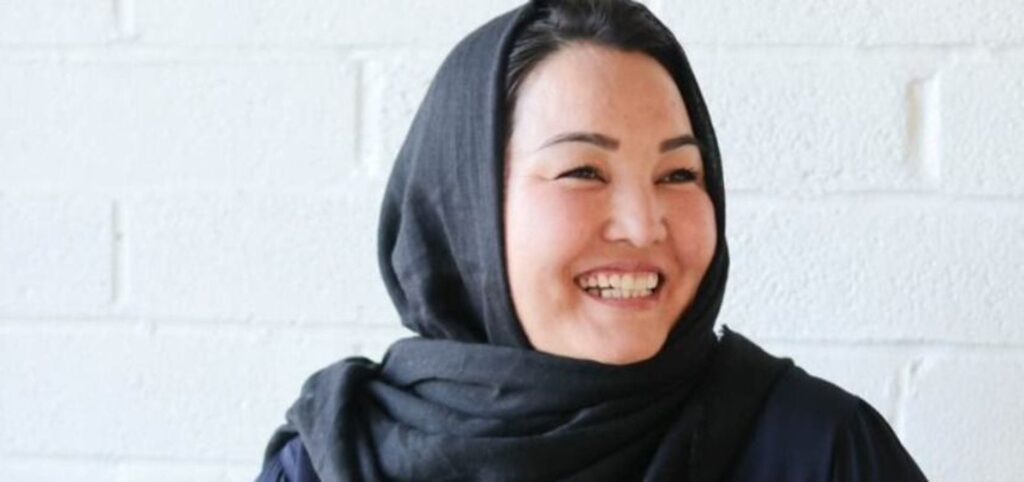 She leads Free Women, a group of refugees in Salt Lake City, Utah who create beautiful accessories to support their families.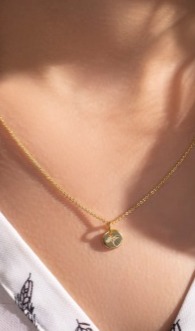 The delicate, botanical-inspired charms featured in the Once Upon a Farm Collection were crafted with care by Free Women, under Hanifa's direction. These women find great meaning in their work, which makes a tremendous difference in their families' lives. Hanifa is doing well, but it wasn't always this way.
HANIFA'S STORY
Hanifa was born in Kabul, Afghanistan to a family of seven children. She remembers her extremely hard-working mother and a father who found work in Iran to send money back to the family. At age 13, Hanifa faced a defining moment. Over the phone, her father struck an agreement with her uncle: Hanifa would marry her 14-year-old cousin, and in turn, one of her brothers would marry one of her uncle's daughters.
When asked about her wedding day, Hanifa laughs and explains that, like any other young girl, she mostly thought of the clothes, the party and how exciting it was to have all attention turned on her for a day. Unfortunately, reality set in as she went to bed that night, an adolescent bride to an adolescent groom. As a young woman married into a very traditional home, she did not have control over her own life. Hanifa was prohibited from making even the smallest decisions, like what colour of hijab to wear, if she could go outside alone or when and if to laugh.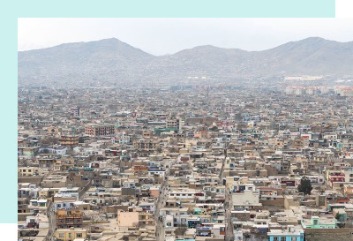 A few years into the marriage, at age 16, Hanifa gave birth to her first child. Shortly after, she moved away from her parents to Pakistan where she could live with her in-laws. The marriage worsened, and she endured intense physical and emotional abuse at the hands of her husband and in-laws. After her second child was born, her husband moved to Australia and she secretly started learning how to seek asylum in another country.
Hanifa considers herself very fortunate that her immigration interviewers were all women because they were "more understanding" of her situation. She expressed to interviewers that she did not care what country she was sent to, as long as she could escape her circumstances. Eventually, she was approved to seek refuge in the United States.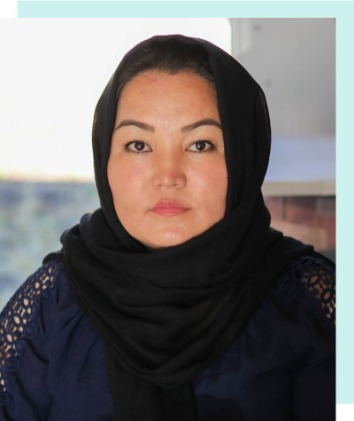 Like all refugees, Hanifa experienced the discomforts of moving to a new home drastically different than her own. However, the way she tells it, her experience was one of bright promise, new opportunities and freedom. As her caseworker helped her family get settled, she couldn't believe they would be living in an apartment where she and her children had their own rooms.
She observed women driving cars and could barely wait to learn to drive and obtain her own license. She laughingly remembers spending "so much money on food but coming home with nothing" because she initially knew so little about American food and groceries that she had no idea what to purchase.
Regardless, she loved the thrill of choice. That freedom is what colours Hanifa's happiness and motivation to this day. She says that coming to America allowed her to feel important, a sentiment she describes as "a strong, good feeling."
Seven months after moving to the States, Hanifa divorced her husband to cut ties from her past abuse and a loveless marriage she was forced into as a child. Although her actions were greatly looked down upon by her immediate family, Hanifa feels liberated and proud that she has a say in her and her children's futures.
Today, Hanifa lives in Kearns, Utah. Just recently she was able to purchase and move into a house after working and saving for several years. She easily converses in English, which she learned through adult language classes offered by a local school district. Soon, she will lead a project for Ethik, a company that pays fair wages to artisans from vulnerable communities for ethically producing handmade products for corporations like Young Living.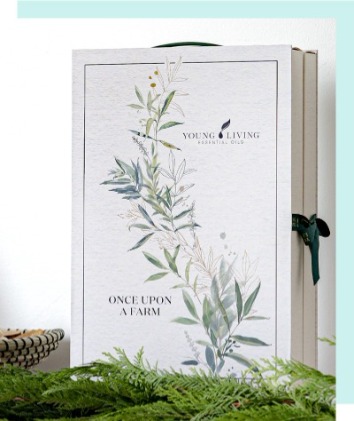 The Once Upon a Farm project was Hanifa's dream. She loves working with women, especially other single mothers and supporting their aspirations. She hopes to save the money she earns from this project to pursue her dream of starting her own sewing company, which will employ other Afghani women. Through her example, she wants to spread awareness to others about the value of women and their leadership and to mitigate the fear of giving women the freedom to make their own choices.
Already, Hanifa's actions have inspired others. She describes how, as an Islamic woman, she has shown her brother and her children that women can be both proud Muslims and strong, empowered leaders.
After moving to the United States and divorcing her husband, Hanifa says that her brother, who remains in Afghanistan was angry with her for three years. However, recently, their conversations have started to change. Hanifa received a message on her phone from her brother after he had reflected on her hard-earned success in America. It said: "I'm proud of you." Looking at those four words on her phone, Hanifa smiles affectionately and says, "I'll keep that message."
Hanifa is on a mission to share her own message and she does so often with her American friends, her refugee community in Utah and her family back home. When asked what her journey has taught her, she responds unwaveringly,
"We are human. We have minds. We are women. I do this work for my daughter Asifa. It's for myself. It's for the women I knew back home, as well as the ones I meet every day. All women everywhere are brave. They are capable. They are powerful."
THE ONCE UPON A FARM CHARMS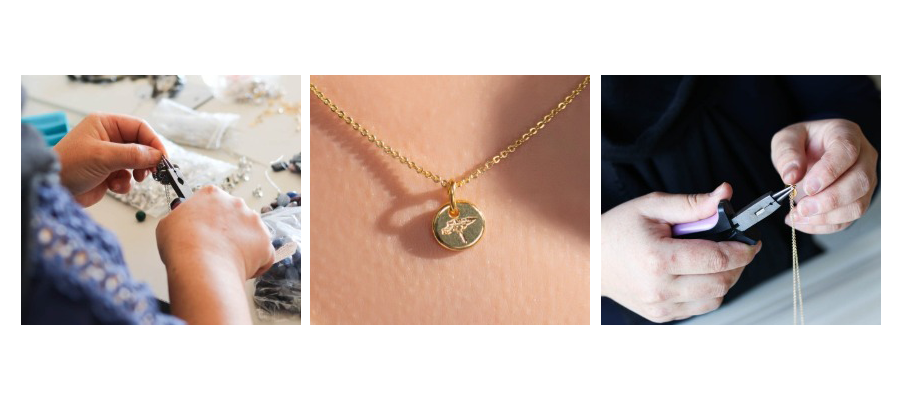 Each charm is made of upcycled pewter and was manufactured in the U.S. by a woman-owned company and comes as part of the Once Upon A Farm Collection.
THE IMPACT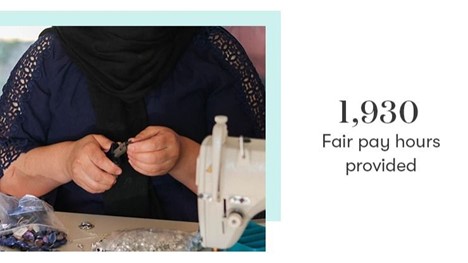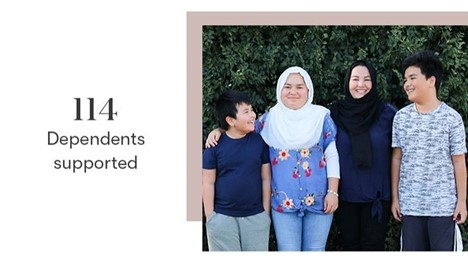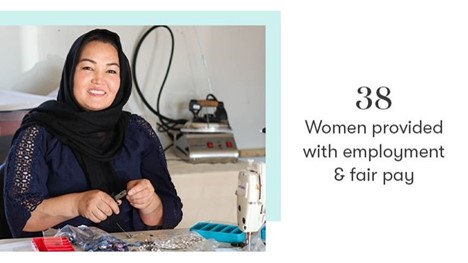 The Once Upon A Farm Collection pendants feature delicate botanical designs, representing the elements that make each of our farms unique. When you wear this limited-edition necklace, you'll spread stories of light and hope with global impact. To learn more and purchase the Once Upon A Farm Collection click here.