Thanks to its tart taste and signature colour, it's not hard to see why grapefruit is a citrus favourite. But this favoured fruit is so much more than a side to your breakfast or an element in your summer sorbet. In fact, Grapefruit oil benefits range from skin-cleansing properties and help with your health goals—not to mention its delightful, cheery scent!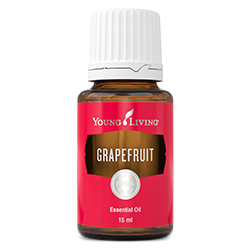 Origin story
Grapefruit trees can be quite tall—reaching up to 7 metres!  They have lush, dense foliage, and the grape-like clusters of fruit are the source of the unique name. We cold press peels of the fresh fruit to distill this citrus essential oil and bottle the inviting smell of a grapefruit orchard for you.
The Finca Victoria Farm comprises 2,400 acres of rich farmland, with 50 groves of hand-tended fruit trees. Fresh lime and Grapefruit rinds are cold-pressed on-site to produce essential oils of the highest quality.
Room refresher
Want your living room to feel like a sunny beach house or your bathroom to feel like a sleek spa? Grapefruit's complex scent is a welcome burst of freshness on its own or when combined with other essential oils.
We love this Fresh Start Diffuser Blend of 3 Drops Grapefruit, 3 Drops Bergamot and 2 Drops Peppermint, and along with distilled water to create a DIY room refresher. Spray anywhere you'd like an uplifting and energizing scent!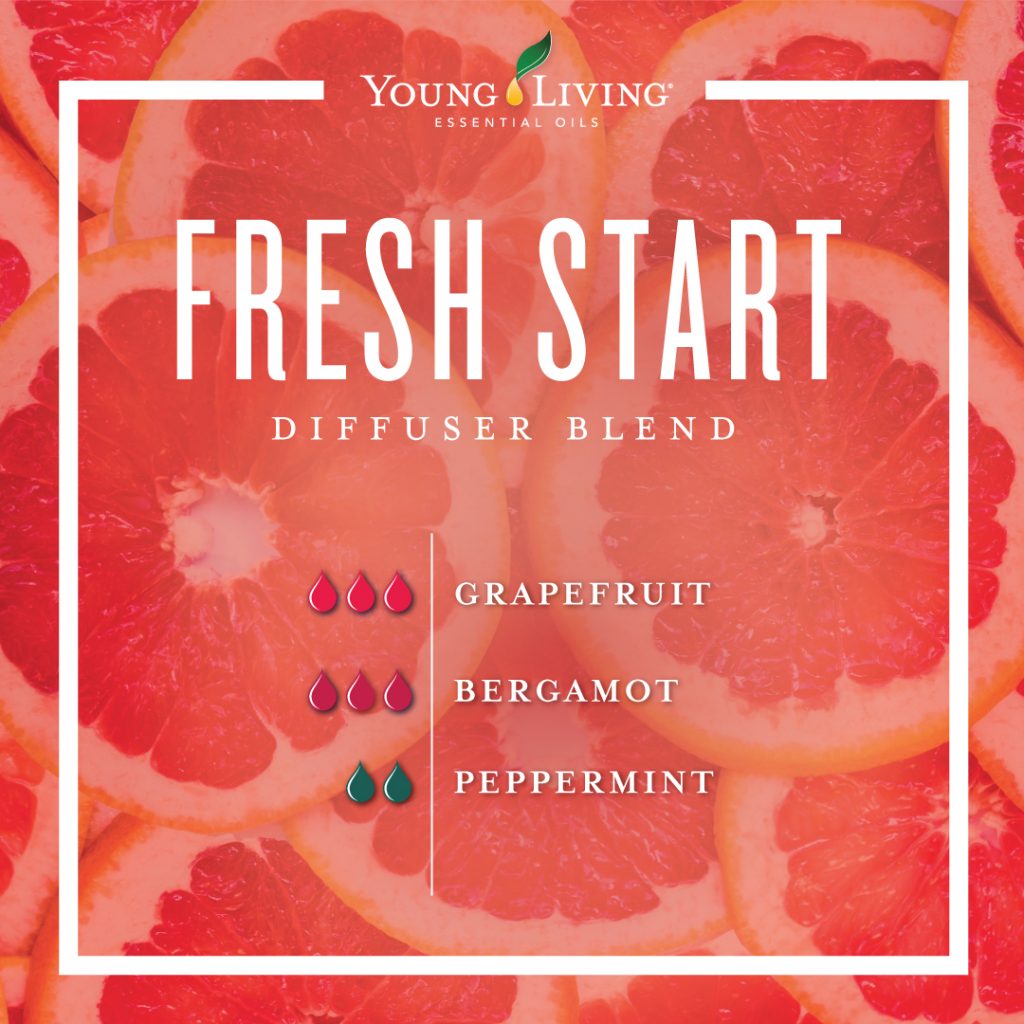 Skin-cleansing super powers
Grapefruit's great scent isn't the only reason you can find it in luxurious facial and body cleansers. Grapefruit essential oil's benefits also include its skin-cleansing properties, which leave skin with a smooth-looking glow. Refresh your evening ritual by adding Grapefruit essential oil to your lotions, toners, or cleansers, so you can see the benefits to your skin firsthand.
Keep in mind that Grapefruit is a photosensitive oil, and it's recommended that you avoid sunlight and UV rays for 12 hours after topical application.
Blissful blends
Grapefruit oil's sweet, invigorating scent is what makes it easy to associate this essential oil with feelings of joy, satisfaction, and playfulness. That's why it's a favourite for summery blends that can brighten any day the whole year through. Use the following blend for a bright, happy scent in your office, bedroom, or kitchen!
Grapefruit Getaway
Cheery chores
Add some zest to your weekend chores with a few drops of liquid sunshine. Grapefruit's fresh scent is the perfect way to give household cleaners an aromatic boost and leave the bright aroma wafting through your home.
Happy Hydration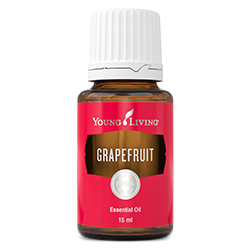 The secret to a successful day? A great morning. Welcome your day with a sunny outlook by adding in a few drops of Grapefruit Oil to your glass of water. This dietary essential oil supports your health goals!
It's a great way to start the day. Plus, its tangy taste is a delicious addition to chilled or sparkling water!
Skin-smoothing salt scrub
Whether you're stepping into a steamy shower or soaking in a warm bath, this DIY salt scrub will make you feel like you've splurged on a luxury spa experience. It uses two types of salt—Himalayan rock salt and Dead Sea salt—and has a pretty pink color that makes it feel extra special.
DIY Grapefruit Salt Scrub
Ingredients
5 cups of organic virgin coconut oil
1/2 cup Pink Himalayan (or Epsom) salt
1/2 cup Dead Sea Salt (or Epsom) salt
15 drops of your Grapefruit essential oil
Instructions
Melt coconut oil in microwave or over double boiler.
Once melted, remove from heat.
Add Pink Himalayan Salt to melted coconut oil.
Stir until combined.
Add essential oil.
Let sit until coconut oil solidifies, stirring every 10 minutes. Tip: Put in refrigerator to speed up the cooling process.
Stir until well combined and store in an air-tight container. (It also o makes a fabulous gift)
To use, rub on skin and rinse with warm water.
Citrus lips
Want even more Grapefruit goodness? Make lips soft and smooth with a swipe of our Grapefruit Lip Balm. It seals in moisture with coconut oil and wolfberry seed oil and leaves a fresh, fruity taste. You'll love it during the summer and all year long!
---
Love learning about Young Living Grapefruit essential oil?  You'll definitely want to check out our post on 9 things you never knew about Patchouli Oil
Did we miss a must-have tip? Share your Grapefruit secrets in the comments!
*These statements have not been evaluated by the Therapeutic Goods Administration. Young Living products are not intended to diagnose, treat, cure, or prevent any disease.