Need a moment to connect with the great outdoors but don't have time? Reach for Gary's Light™. Our late founder's love for the natural world's stunning sky, incredible plants, and majestic animals is what inspired this unique essential oil blend. Gary Young spent much of his life outdoors, and the wisdom he learned from that time is bottled up for you to reach for throughout the day. Take a few moments to seek enlightenment while enjoying this nature-inspired aroma.
Gary's Light ingredient breakdown
Formulated for the body, mind, and soul, this blend contains a mix of nine oils to create an aroma that is smooth, elegant, and balanced. Fill your senses with these grounding scents from the outdoors: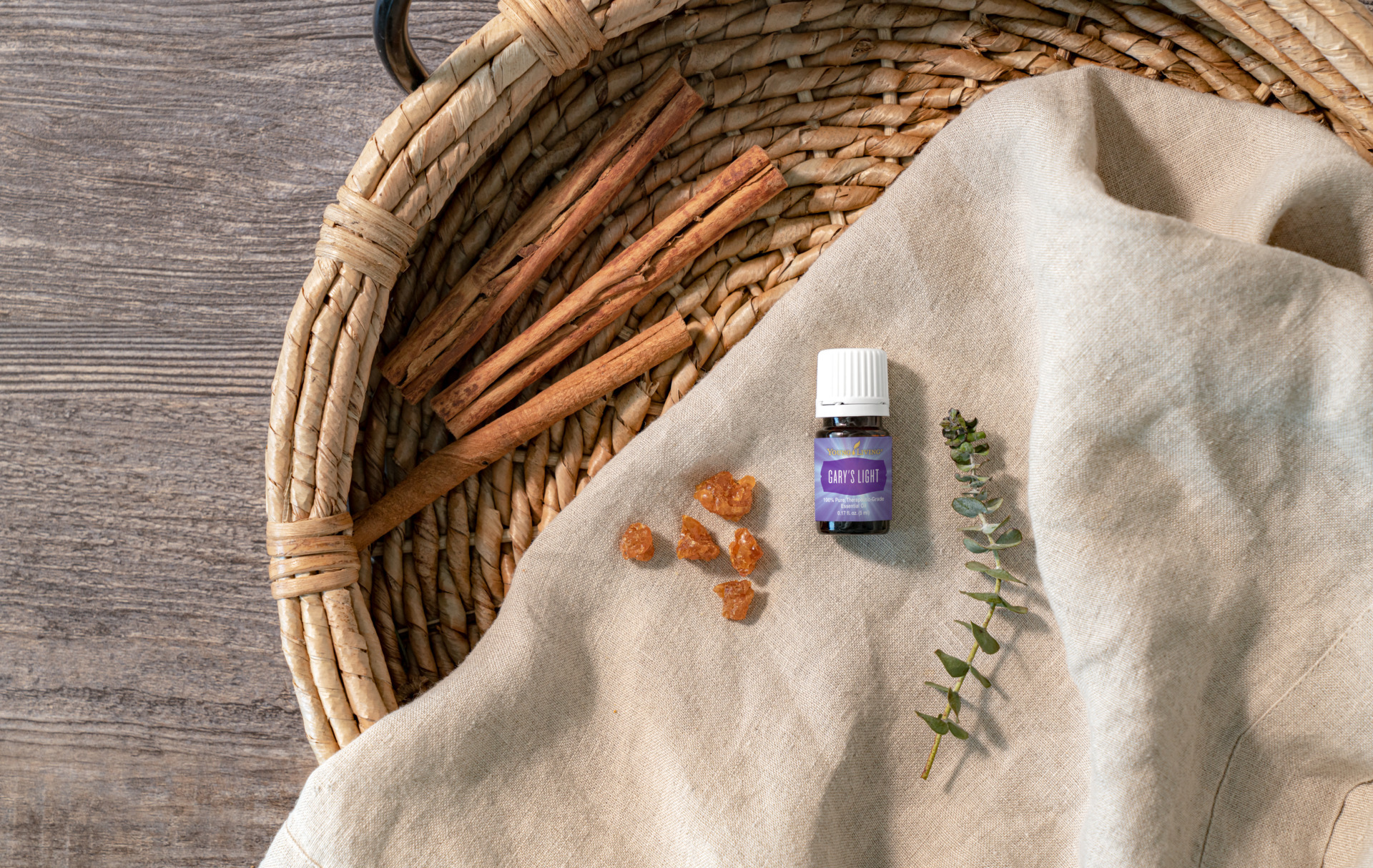 Benefits of Gary's Light essential oil blend
This blend offers many benefits, including:
Invites a sense of strength, grounding, and peace
Has a restorative aroma that freshens indoor environments
Cleanses and neutralizes odors in the air when diffused
Invokes memories of the great outdoors for a connection to nature
How to use Gary's Light
Wondering how to use Gary's Light? Here's how:
Dilute at a 1:1 ratio with a carrier oil such as V-6™ Vegetable Oil Complex and massage it onto skin.
Apply it to wrists and neck daily for a rich, cleansing aroma that freshens your personal environment.
Combine 1 drop of Gary's Light and 1 drop of carrier oil and apply it to the top of your head while taking time to clear emotions, calm your mind, and establish a sense of harmony between body and mind.
Diffuse it to enjoy a spicy, sweet, and restorative aroma.
Essential oil blends that pair well with Gary's Light
This elegant blend pairs especially well with: