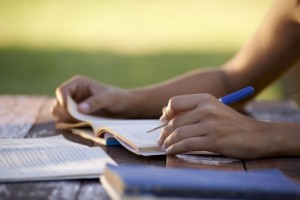 For many, this time of year can be hectic and exhausting. Between juggling busy school schedules, meeting deadlines, and everything else on your plate, having a sharp mind to stay on top of it all is crucial. I'm excited to share five practices I have recently discovered that support my mental focus and increase my energy levels:
1. Before going to sleep, I slice ¼ of a cucumber and add the slices to 12 ounces of water, then leave it in the refrigerator overnight. In the morning, I add a few drops of Citrus Fresh essential oil blend to the cucumber-infused water and drink it within 10 minutes of waking.
2. Every day I try to take 15 minutes to calm my mind and focus my thoughts. Meditation can be as simple as sitting quietly or concentrating on your breathing.  Meditation has been practiced for centuries and is known for unique benefits such as increased awareness, decreased stress levels, and heightened mental clarity. I often diffuse Clarity essential oil blend to enhance my reflection time.
3. Sometime around my midday meal, I like to take advantage of a few cognition-supporting supplements. NingXia Nitro is the perfect afternoon pick-me-up, full of beneficial ingredients like D-Ribose and Korean ginseng extract.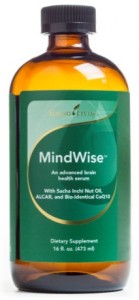 I also like to use MindWise, Young Living's new advanced brain wellness serum. Providing vitamin D, CoQ10, ALCAR, and GPC, MindWise is my go-to supplement for supporting my mind and memory.*
4. In addition to stimulating multiple areas of the brain, music helps minimize background noise and distractions. I have found classical music to be my ultimate distraction reducer. Whether I am at work, completing household chores, or simply relaxing, listening to my favorite composers keeps my mind motivated and engaged.
—Blair Lloyd, Young Living International and Portfolio Brand Associate
*These statements have not been evaluated by the Food and Drug Administration. These products are not intended to diagnose, treat, cure, or prevent any disease.