By cultivating, harvesting, and distilling many of our essential oils on our very own farms, we have the unique ability to verify perfection at every step of our process. Combine this with our extensive laboratory testing and independent audits, and it's no wonder that we routinely exceed our own industry-leading quality standards. Our commitment to quality doesn't stop there, however. Inspired by the fields, forests, and jungles that surround our pristine farms, Gary Young is constantly discovering new botanicals and essential oils, helping us bring more of nature's greatest gifts to people everywhere.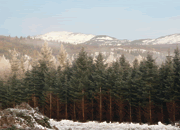 Highland Flats Tree Farm Idaho, U.S.
Growing acres of balsam fir, pine, Western red cedar, and other species renowned for their beneficial properties, our Highland Flats farm is nestled in the rural hamlet of Naples, Idaho.

Open to members for the winter harvest and the spring reforestation project.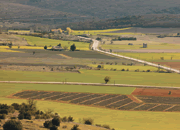 Simiane-la-Rotonde Farm Simiane, France
Young Living's Simiane-la-Rotonde farm is located in Provence, a region of France renowned for its beauty, fragrant lavender fields, and summer-long festivals. Young Living takes advantage of this fertile land to grow clary sage, lavender, and einkorn wheat.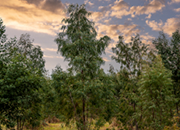 Amanzi Amahle Farm and Distillery, South Africa
Spread across the vast continent of Africa, the Amanzi Amahle Farm and Distillery boasts more than 29,000 acres of rich soil and land ripe for growing botanicals for some of our most-beloved essential oils. Among so many other factors, we're proud to partner with this farm that is dedicated to sustainability practices, socially conscious principles and producing essential oils of the highest quality.