Bucket list item #1: Visit all seven wonders of the world! From Agra to Giza, Wiltshire to Cusco, we're ready to hop on a plane and grab a gajillion selfies in front of these mind-blowing monuments. But if you haven't racked up enough frequent flyer miles and can't bear to miss your kid's soccer game, use an at-home passport (your diffuser!) to travel to all the world's wonders!
Great Pyramid of Giza
The most recognizable and oldest of the seven wonders, the Great Pyramid of Giza is the crowning architectural achievement of a bygone era. At 481 feet tall, this place of soaring stones, blue skies, and dusty roads immediately transports you to epoch history! To experience this royal memorial from home, blend the ancient aromas of Egyptian Gold™ and Palo Santo with the crisp notes of Cypress and Orange.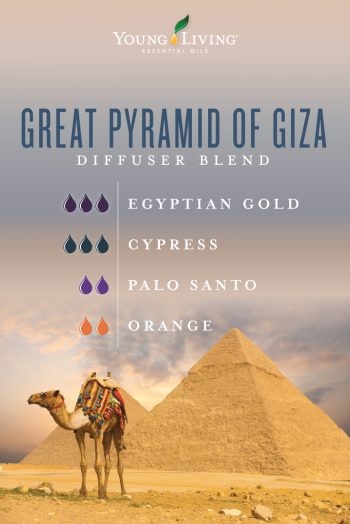 Stonehenge
Stonehenge is a rock formation unlike any other. With each stone coming in around 13 feet tall and 7 feet wide and weighing 25 tons, this 5,000-year-old sight is a must-see for sure. When you're too tired to travel all the way to the UK, combine the clean scents of Eucalyptus Globulus and Eucalyptus Radiata with minty Peppermint and floral