Once upon a time, there lived a fierce adventurer. For all her daring escapades—against wolves, witches, and eerie woods—she occasionally retreated to her cottage to reflect on her sprees and scrapes. With a few drops of magic, she was whisked away to memories of narrow escapes and heart-stopping ventures.
While we don't have magic, we do have essential oils! Get lost in your own fantasy, dream up your own adventures, and create your own happily ever after with a few drops of essential oil.
Ice Queen diffuser blend 
Our adventurer's story begins as the captive stepdaughter of the kingdom's ice queen. Neglected and cold inside the palace walls, she would seek refuge in a beautiful grove of snow-covered spruce trees. Find comfort in your own winter wonderland by adding refreshing Northern Lights Black Spruce, energizing Wintergreen and Peppermint, and sunlight-scented Bergamot to your diffuser.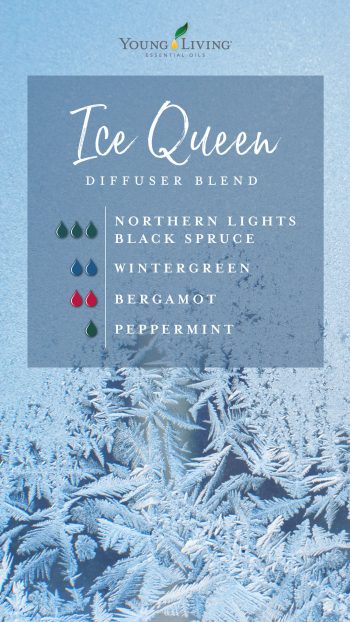 Fairy Godmother diffuser blend
Before long, fate found our heroine in the form of a fairy godmother. With a few swishes of her wand, the fairy godmother helped our leading lady replace the bad in her life with the good, ball gown included! Welcome a bit of enchantment into your own home by mixing the cleansing power of Purification®,