If only every moment of every day could be left to reading! Alas, the to-dos of the day get in the way. Since you can't spend forever sticking your nose in a book, put it in front of your diffuser! For every classic tale you love, there's a blend of heart-stopping, adventure-inducing essential oils to match. Get lost in some favorites below!
Pride and Prejudice diffuser blend 
It is a truth universally acknowledged, that a man or woman in possession of many oils, must be in want of a diffuser blend. So set aside your pride, get rid of your prejudice, and choose incandescent joy! To become the happiest creature in the world, match up these oils: amorous Ylang Ylang, complicated Clove, and opulent Sacred Sandalwood™.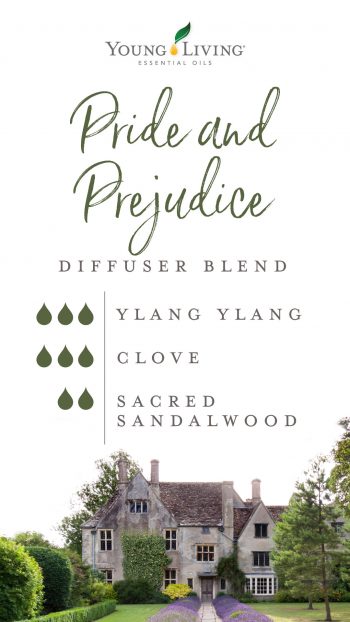 Little Women diffuser blend
Whether you wander into a grand library to run your fingers over the spines of books like Jo or to gaze upon oil paintings like Amy, the aroma of ancient adventures hidden in novels and pictures is something you're fond of. Soak in the scents of old books and historic homes with spicy Manuka and Thieves®, childlike Grapefruit, and rich Pine.