If there's one thing we know about parents, it's that if you're unsure if an ingredient is okay for you, it's an absolute no for your babies. This led to the formulation of our Young Living Seedlings line. Young Living products are meant to be used in the home, and the last thing you should stress about is which kind of chemicals your children are exposed to.
That's why we refuse to use the following ingredients: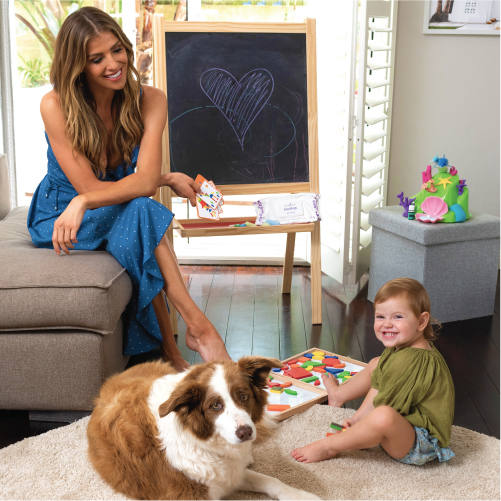 Talc: This powder contains potential carcinogens in certain products. Most baby powders use it, but the costs could be very serious when inhaled. Talc has recently been named by the Food and Drug Administration (FDA) as an ingredient that may contains harmful contaminants, such as asbestos.
Parabens: The FDA has no conclusive research regarding the effects of these preservatives, which are often used in deodorants, moisturizers, and shampoos.
Phthalates: are used as plasticisers and solvents, and can be found in fragrances, hair products, skin lotions, nail polish and nail hardeners. They have been found to have endocrine disruption effects, and have been linked with endometriosis and early puberty in girls, and reproductive organ abnormalities and reduced fertility in males. They can also act on the thyroid and have been linked with obesity*. (Endocrine Society, accessed Jan 2019, www.endocrine.org ''Ëndocrine Disrupting Chemicals'' December 2018)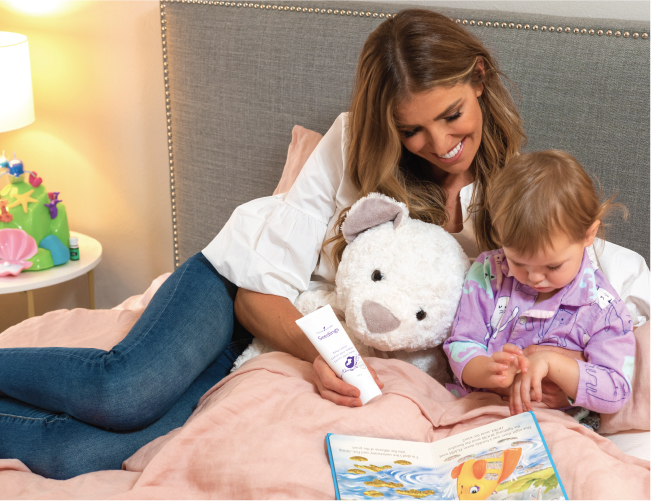 What we use instead:
Once again, we choose to focus our resources on providing you plant-derived, natural surfactants and safer alternatives to parabens such as acid regulators, plant extracts, and essential oils.
Young Living Seedlings™ is designed to make it simple for parents to find pure, gentle products infused with baby-safe essential oils to care for their littlest family members. The soothing, plant-based formulas use infant-safe essential oils and are free from harmful ingredients to help you gently comfort and care for your little one.
 Laura Csortsan, former Miss Australia says, "'I am always careful with the products I use on Layla Rose. I love seedlings as I know they are a safe and natural product and don't contain any harsh chemicals".
 Protect your baby from harmful chemicals
It's free from sulfates, parabens, phthalates, synthetic colorants, synthetic dyes, petrochemicals, synthetic preservatives, alcohol, chlorine, mineral oil and lanolin.
 "I use their products at bath time on Layla Rose and she's a big fan of the Seedling's Baby Wash & Shampoo – it gently cleans her hair and body while smelling of lavender. Layla Rose can't go past the all-natural cleansing Seedlings Baby Wipes in the range and often uses them on her favourite teddy. It's nice to know that the products you are using are plant based and 100 percent naturally derived." says Laura.
Finally, we hope you have found this article useful and know what to look out for when choosing safe baby products. You may also like to read Ingredients you'll never find in YL Products.
What information would you like to know about our Young Living Seedlings range?