With Young Living essential oils, you're never more than a few drops away from, well, anything! Whether you need to brighten up your day with a new scent, take your skincare to the next level or add a new element to your self-care routine, it takes only a few drops of our powerful essential oils to get you right where you need to be.
Here is a quick visual guide of what a few drops of essential oil can actually do!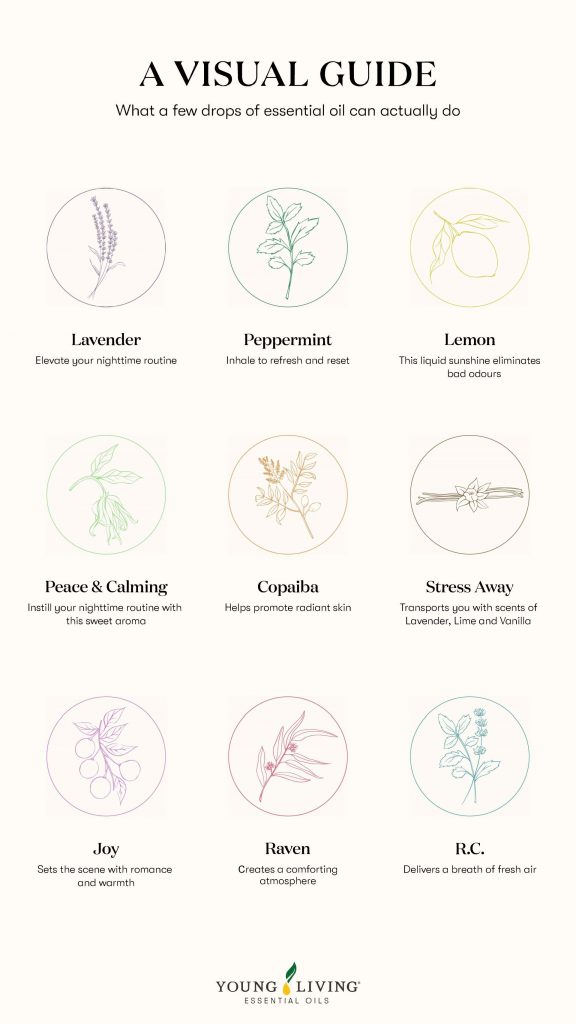 Looking for more ways to use essentials oils? Here are 6 Ways to Use Essential Oils for Self Care!