Looking to save face? Whether you're fighting dry skin, oily skin, or another skin struggle, we have solutions with these DIYs for your skin! * With a DIY face mask, scrub, or gel, you can pamper yourself and help take care of your skin type. Plus, all our DIY recipes are infused with powerful essential oils for the skin!
To make something that's perfect for you, you can always experiment with these DIYs for your skin recipes and use the essential oils you love. Check out our 6 Essential Oils Your Skin Loves post for more ideas about the oils you can use to customize your creations!
Note: Before applying oils to your face, do a patch test on a small area of skin to ensure that you don't have an adverse reaction. † For each of these DIYs for your skin, also be sure to cleanse your entire face before applying and follow each application with your favourite facial moisturiser.
For radiance: Find a fresh face 
Whether it's winter dryness or too much time in the sun, sometimes life is a little too hard on your skin. This rejuvenating mask helps you pamper yourself with nourishing, skin-loving ingredients. Use it 2–3 times a week to help maintain naturally radiant skin!
Ingredients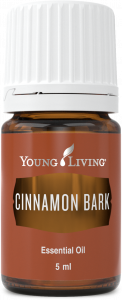 Directions
Combine all ingredients in a medium-sized bowl to form a thick paste.
The paste should have a consistency that sticks to your skin. Add lemon juice or other ingredients as necessary to reach your desired thickness.
Apply the paste to your entire face or to affected areas.
After 20 minutes, rinse off the mask and pat dry.
For oily skin: Stop the shine
We've all been there: Your natural glow goes from subtle radiance to full-on shine, and suddenly you're reflecting in the camera flash of your photos. Use this gel up to twice daily to combat oiliness without over-drying your skin.
Ingredients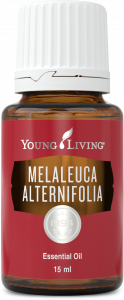 Directions
In a bowl, combine aloe vera with Lavender, Melaleuca Alternifolia, and Cinnamon Bark essential oils.
Once the mixture is blended, apply it to your face. Apply moisturiser if desired.
Store any leftovers in an airtight glass container for 15–20 days.
For healthy-looking skin: Get your glow on 
Feeling a little dull? Scrub away the day and get glowing skin with this exfoliating cleanser! Geranium essential oil helps create the appearance of healthier-looking skin, while baking soda gently removes dead skin.
Ingredients   
Directions
In a medium-sized bowl, slowly combine baking soda with liquid coconut oil or jojoba oil. Stir until the mixture has a consistent white colour.
Stir in Geranium essential oil.
Gently rub your face with a small amount of the mixture for 30–60 seconds. Rinse and apply moisturiser.
For hydration: Give your skin a drink
You know that eight glasses of water every day helps your body stay healthy but keeping your skin hydrated can be a little more difficult. If you're struggling with dry skin, try this spa-inspired mask made with moisturising avocado, honey, and coconut oil. Bonus: Helichrysum essential oil may also improve the appearance of fine lines! *
Ingredients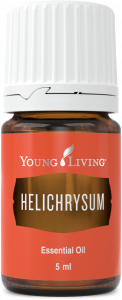 Directions
Mash up the avocado until very smooth. Add all other ingredients and mix well.
Spread the mask over your face and neck if desired. Leave on for 15 minutes, then wash off with warm water.
Apply moisturiser.
For softness: Smooth things over
Want a clean slate for your face? This lemon-infused peeling mask helps even skin tone and texture by removing dead skin. Plus, Lemon essential oil may help improve the appearance of skin! *
Ingredients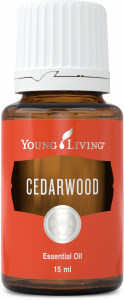 Directions
In a small bowl, whisk together the egg whites, lemon juice, and essential oils until frothy.
Apply the mask evenly to your face.
Let the mask sit for 15–20 minutes or until it's dry.
Slowly peel off the face mask.
Wash your face with warm water and apply a light moisturiser.
*These statements have not been evaluated by the Therapeutic Goods Administration. These products are not intended to diagnose, treat, cure, or prevent any disease.
†All safety information—such as photosensitivity warnings—from product labelling for any Young Living products should be heeded when used in the recipes listed. Be sure to avoid contact with eyes and take care when using close to the eyes. Use V-6™ Vegetable Oil Complex in case of exposure.