---
As you know, many commercial products are laden with toxins and nasty chemicals. Fortunately, you have safer alternatives when it comes to cleaners, personal care items, products for kids and pets, and even makeup. Wondering where to find items made from natural, plant-based ingredients? This list is a good place to start when switching to a chemical-free home.
At Young Living, we are passionate about using only the best ingredients. We're picky about what goes into our products because we don't want to expose our families to nasty chemicals like formaldehyde, artificial dyes, or parabens any more than you do. To help you create a toxin-free household, we formulate our products with ingredients we can be proud of.
So what are you waiting for? Learn about natural products you can start using today!
---
Start with the kitchen
The first stop on your quest for a chemical-free home? The kitchen! You know a healthy diet is important, but have you considered the impact on your health from the items you use to prepare food or wash cooking utensils? The kitchen is the heart of the home, so the products you use are as important as the food you eat. When washing dishes, cooking, and cleaning fruits and vegetables, watch out for toxins everywhere! Swap out harsh, chemical-laden products with these YL solutions made with naturally derived ingredients.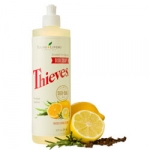 ---
Upgrade your personal care
Next up, take some time to inspect the other products in the bathroom. Many of the personal care products you use daily could also have hidden harsh dyes and fragrances. Read the labels on everything from your toothpaste to your shower gel to see where you can make improvements. Make your house chemical-free!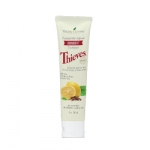 ---
Scour your medicine cabinet
Your medicine cabinet may keep items out of sight, but that doesn't mean they should be out of mind. Toxic chemicals may be lurking behind closed doors. Make this small section of your home chemical-free with these simple swaps.
---
Boost your beauty regimen
If you're like many people, you have an entire arsenal of beauty products that you use to primp for the day. But when was the last time you looked at the ingredients in your mascara or lip gloss? If you see talc, bismuth, petrochemicals, or other synthetic ingredients on the label, toss those products out and try these instead,they are all chemical-free!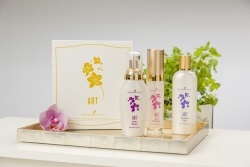 ---
Clean without toxins for clearer air
Why stop with your beauty regimen? Look at your cleaning products and air fresheners as well to discover where you could make changes for a toxin-free home. From choosing dye- and perfume-free soap to purifying your indoor air, you can do a lot to create a chemical-free home.


---
Be picky with baby products
Your little ones depend on you for everything from personal hygiene to nutrition, so the products you use for them are especially important. Give your kids the best by choosing chemical-free products designed with their needs and health in mind.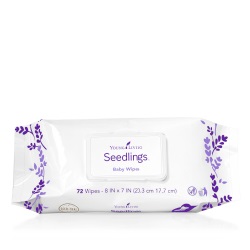 ---
Go natural with pet care
When swapping out toxins with chemical-free products throughout your home, remember your pets too. Many pet products contain synthetic dyes, colorants, or GMO ingredients that can irritate your furry friends. With these natural products, you can pamper your pooch or kitty without worrying about any side effects.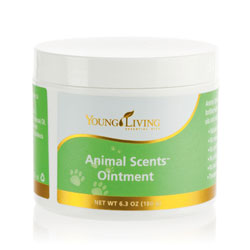 ---
---
What were your first steps for switching to a chemical-free household?
Tell us in the comments!
---
---
Don't be a stranger to YLHK Family!
Facebook: https://www.facebook.com/YoungLivingHongKong/
Instagram: https://www.instagram.com/younglivinghongkong/
Subscribe A Drop of Inspiration (creative, inspirational EO Tips):eepurl.com/dn5Lmr
This post is also available in: Chinese (Traditional)