It's time to welcome Christmas, the last (but not least) holiday of the year, and Young Living has prepared sets including our pure essential oils and oil-infused products for you as we've always have. Send your loved ones your blessings according to their needs in this warmest season! Plan ahead by reading our full version of Holiday Catalog which includes detailed product descriptions: https://bit.ly/2022_HolidayCatalog
Personal Care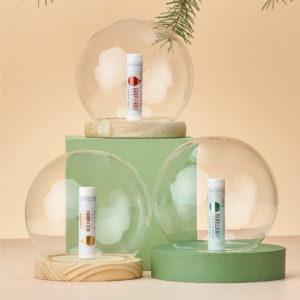 Under the Mistletoe Lip Balm Set
Holiday's approaching, increase your charisma with this sweet set of lip balms! Under the Mistletoe Lip Balm Set includes our holiday exclusive Citrus Frost Lip Balm and VanillaMint Lip Balm, as well as the invigorating Grapefruit Lip Balm. Each flavor features hydrating botanical blends to lock in moisture to prep you for your romantic date!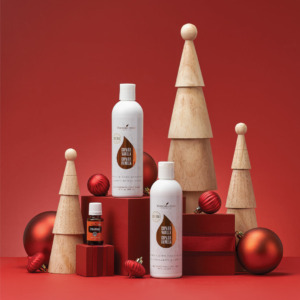 Copaiba Vanilla Hair Care Set
Do you want to be the star of parties? What you need is healthy-looking hair! Copaiba Vanilla Moisturizing Shampoo and Conditioner only available in this Copaiba Vanilla Hair Care Set restore moisture and strength to hair. Use in conjunction with Cedarwood, you may massage it into your scalp to promote shiny, youthful hair.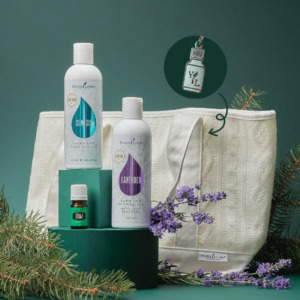 Christmas Fortune Bag Set
Pamper yourself with a relaxing and aromatic shower experience! Relax and indulge in me time with Lavender Bath & Shower Gel plus Peace & Calming in Christmas Fortune Bag Set after a busy day! Use Genesis Hand & Body Lotion afterwards to fill yourself with positivity for daily challenges. The set comes with a knit pattern tote bag, allowing you to bring along your favorite personal care product and embark on a new journey.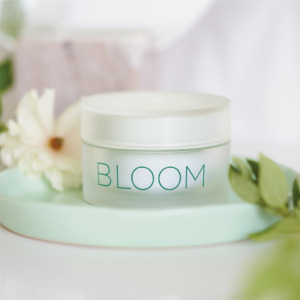 BLOOM Brightening Cream
Of course you'd like to take extra care of your skin during holidays! Let BLOOM Brightening Cream help you with that – BLOOM Brightening series is developed to address the appearance of dull, uneven skin. The texture of this cream is suitable for the dry seasons to smooth skin's texture and moisturize skin. With Sheerlumé Brightening Complex, it is your secret to a natural, youthful glow.
Oils On the Go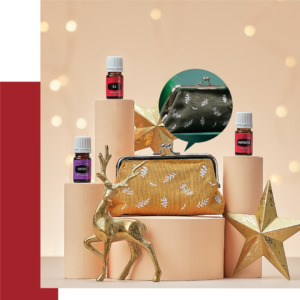 Wish You Well Set
Young Living is always here to help you with self care during season change! Pamper yourself with pure essential oils in the Wish You Well Set: Lavender and Frankincense are good choices for beauty regimen while RC supports fresh breath. The set also comes with an adorable festive-limited canvas clasp pouch, allowing you to bring along your favorite essential oil wherever you go.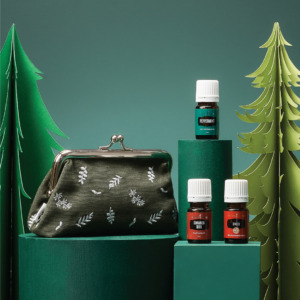 Carry the Merry Set
It's time for gatherings during Christmas, are you ready for all the big meals? With a spicy fragrance, Peppermint and Ginger are perfect to use before and after feast, and diffuse Cinnamon Bark during meal for full enjoyment in winter nights. The Carry the Merry Set also includes a festive-limited canvas clasp pouch for you to put your favorite picks, allowing you to experience the power of essential oils at all times.
Show Off Your Cooking Skills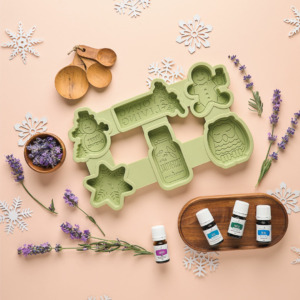 Oily Chef Set
Want to spice up your festive dishes with natural and healthy flavors? You can create tasty recipes with Young Living Vitality Essential Oils! Oily Chef Set comes with a set of Christmas limited edition silicone mold. You can bake a variety of Young Living themed cookies or make jelly with this silicone mold with your family and friends.
Nutritional Boost
Warm Blessing Set
Health is priceless. Spread the most heartfelt festive blessing to your beloved ones with this combination of Young Living's authentic essential oils and vitamins, building them a powerful protection shield! The Warm Blessing Set comes with a fluffy hot water bag, convenient for keeping your hands and heart warm in the freezing winter.
Heartiest Ornament
Get a set of Silhouette Deco upon purchase of Lantern Diffuser (or its Premium Experience Kit) from now to Dec 31! Decorating Christmas trees, exchanging gifts…the holiday traditions list goes on and they are now curated on the silhouette deco of our Lantern Diffuser's illustrations. Enjoy Christmas scents at night that's like never before with Lantern Diffuser along your greatest holiday memories!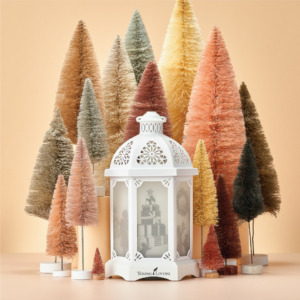 Lantern Diffuser
With the Lantern Diffuser's top-of-the-line ultrasonic technology and elegant, classic lantern design, you can easily customize your aroma experience to fit any mood with 11 different light features and three different diffuser settings. The Lantern Diffuser also functions as a humidifier and atomizer. The Diffuser comes with Citrus Fresh essential oil blend 5ml and lavender essential oil 5ml.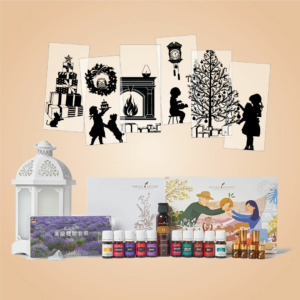 Lantern Diffuser Premium Experience Kit
The Premium Experience Kit is an introduction to discover wellness in every part of your life, free of harsh chemicals and toxins. If you are serious about transforming your life, this is the most powerful way to get started. Containing some of Young Living's core favorites, this kit is a selection that will give you an immersive experience with the goodness of high-quality essential oils.
This post is also available in: Chinese (Traditional)