Beautify The Skin by Young Living Indonesia
Feel the skin beautifying benefits from the inside and outside with Beautify the Skin!
BLOOM by Young Living Collagen Complete
BLOOM by Young Living Collagen Complete dengan rasa jeruk lezat. Dipadu bersama ekstrak Wolfberry dan ekstrak Jasmine Green Tea dalam satu formula, lengkap dengan Peptan Marine Collagen, antioksidan dan mineral pendukung kulit. Bloom Collagen merupakan minuman menyegarkan untuk menikmati kecantikan dari dalam dan dapat dikonsumsi setiap hari.
Manfaat Peptan Marine Collagen:
Memperbaiki tekstur kulit dan kehalusan kulit
Membantu menyamarkan kerutan
Membantu meremajakan dan mengembalikan cahaya alami kulit
Saran Penyajian:
Kocok sebelum diminum. Dapat dikonsumsi setiap hari.
BLOOM Collagen Complete - 30pk
Halal MUI
Produk BLOOM by Young Living Collagen Complete telah mendapatkan sertifikasi halal dari Majelis Ulama Indonesia (MUI). Sertifikat Halal MUI adalah fatwa tertulis Majelis Ulama Indonesia yang menyatakan kehalalan suatu produk sesuai dengan syari'at Islam.
Nomor Sertifikat: 00120087190218
Frankincense essential oil 5 ml
Frankincense telah digunakan dalam ritual keagamaan selama lebih dari 3.000 tahun. Telah dikenal untuk mempercantik kulit, dan meningkatkan kesadaran spiritual.
Tambahkan Frankincense ke dalam lotion Anda atau krim malam Anda untuk pelembab alami yang akan semakin menampakkan kecantikan alami Anda.
Manfaat:
Aroma woody dan manis seperti madu membantu menjaga kilau alami kulit, membantu menjaga warna kulit tampak merata, membantu menciptakan rasa tenang dan tenteram.
Helichrysum essential oil 5 ml
Essential oil dengan profil yang kompleks ini dihasilkan dari proses distilasi uap bunga-bunga mungilnya dan mengandung neryl acetate, gamma curcumene, dan alpha-pinene alami.
Helichrysum yang sarat manfaat aromatis dan topikal ini membantu menjaga kesegaran kulit dari garis halus dan kerutan.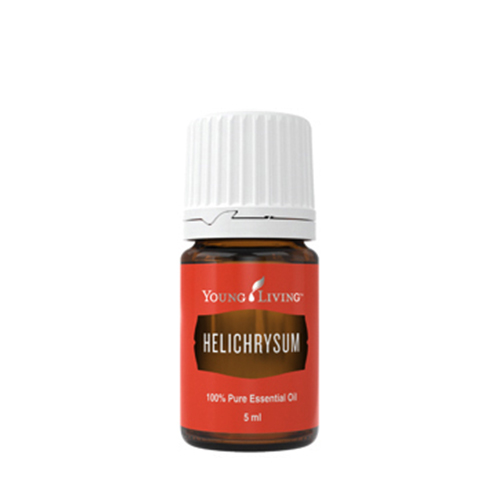 Manfaat:
Menjaga kilau alami kulit
Membantu menjaga warna kulit merata
Mengandung bahan-bahan alami yang lembut di kulit
Menjaga hidrasi kulit
Membantu menjaga tekstur kulit yang halus
Black Seed Oil
Minyak biji hitam atau black seed oil adalah minyak esensial yang diekstrak dari biji tanaman Nigella sativa. Biji ini telah digunakan selama berabad-abad sebagai pengobatan tradisional untuk berbagai masalah kesehatan dan kecantikan, termasuk kulit.