Place your order from "Quick Order" and use your points for payments.
*General orders and point redemption orders can be combined in one order.
How to order the point redemption order yourself via the virtual office
1. enter through "Quick Order".
2. you can't pay for shipping by cash on delivery via the virtual office. Please send a email order request. A cash on delivery fee is also charged.
Enter through "Quick Order"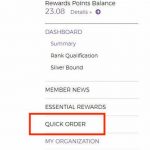 Click on Essential Rewards Point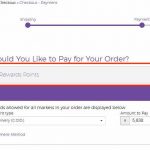 The product you can redeem points for is shown in the box and you can click ✅ for the product you want. You cannot select only one of the products for redemption if you want to buy multiple copies of one product.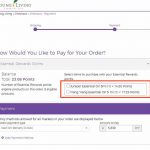 The amount of the product you selected to redeem points will be deducted and you can proceed to payment.